Planning a road trip to Oman from Dubai or Abu Dhabi, UAE? From Oman-UAE border crossing to visit visas, car insurance, and other travel requirements and procedures, here is everything you need to know before you go to Oman from the UAE by road.
Travelling from Dubai to Oman by road is one of the easiest ways to visit the Sultanate. Whether you are a UAE resident or just visiting, you can easily go on a road trip to Oman from any emirate in UAE either for a weekend or longer. 
When I was planning my Oman road trip itinerary, I had to research multiple sources and ask around about traveling by road procedure. Even figuring out which border to cross can be confusing as there are several UAE-Oman borders.
Therefore, to help you easily plan a road trip to Oman, I have compiled all the necessary information and tips about driving to Oman from UAE. 
Related Articles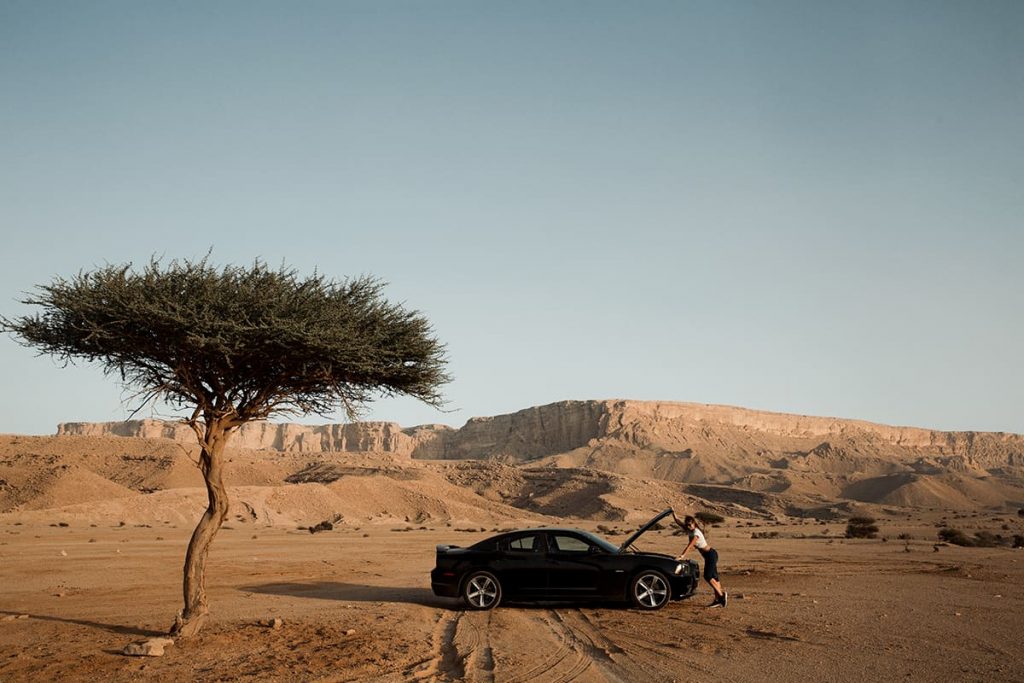 Disclosure: This post contains affiliate links, which means that I may make a small commission at no extra cost to you if you make a purchase by clicking a link. This helps to keep my blog growing and filling up with detailed honest travel advice for you. 
Driving to Oman from Dubai: what you need to know about going from UAE to Oman by road
Travel requirements from Dubai (UAE) to Oman by road: Quick Checklist
Oman tourist visa (obtained online or at the border, subject to nationality).
A passport should be valid at least 6 months after the visa issue date. 
VACCINE IS NO LONGER REQUIRED! (Oman Air Travel advisory on Covid-19)
PCR test is NOT required. (Oman Air Travel advisory on Covid-19)
Advisable Travel health insurance covering covid-19. 
NO LONGER REQUIRED! Fill in a form on Oman's Travel Authorisation System before your trip to Oman HERE.
Car registration (mulkiya), car insurance in Oman-orange card. 
NOC certificate for a rental car or if you are driving a borrowed car. 
Driving your own car from UAE to Oman
When driving your own car from UAE to Oman, make sure to obtain a so-called orange card from your insurance company. This card serves as an insurance policy and is required when traveling in the GAIF (General Arab Insurance Federation) countries (which includes Oman).
Depending on your insurance policy (if you purchased a policy that covers Oman territory) you either get an orange card free of charge or at a fee to cover your car in The Sultanate.
When I requested an orange card, I have received it instantly at the Insurance company office. However, I have heard that in some cases, it may take a couple of days to prepare it. Therefore, the best is to call your insurance company and ask for all the details about the orange card processing times and costs.
NOTE: Orange card covers damages caused by the Insured to a Third Party in a foreign GAIF member country (including Oman in this case).
What if my car is on the mortgage, can I still drive it to Oman?
If your car is on the mortgage, it can be a little confusing. However, from information online, it seems that Hatta-Al Wajajah border is allowing passengers with cars that are still on a loan.
Can I drive somebody else's (my friend's) car to Oman? 
Yes, you can drive someone else's car as long as you have the no-objection certificate (NOC) from the owner, car registration documents, and insurance covering the territory of Oman (orange card).
Can I take a rental car from Dubai to Oman? 
Yes, it is usually possible to drive a rental car from Dubai to Oman. However, you must first check with the rental company if they allow taking the car to the neighboring country. For example, with Discovercars or Rentalcars, before making a reservation, you can always check if taking a car to Oman is permitted by the rental company.
If yes, they will have to give you a no objection certificate (NOC) and advice on additional requirements. Also, you must obtain car insurance for Oman. This you can either get at your car rental company or at the border (although the latter can be more expensive). 
Is an international license valid in UAE and Oman? 
If you are a tourist visiting the UAE and are willing to drive to Oman, you have to have a driving license issued at your country of residence, matching the residency stated on your passport. In addition, you may also need International Driving Permit (IDP)- some rental companies do request this, and some do not. It also depends on which country's driving license you hold.
Can I use a UAE license to drive in Oman?
If you are a UAE resident, you can use your UAE driving license to drive in Oman.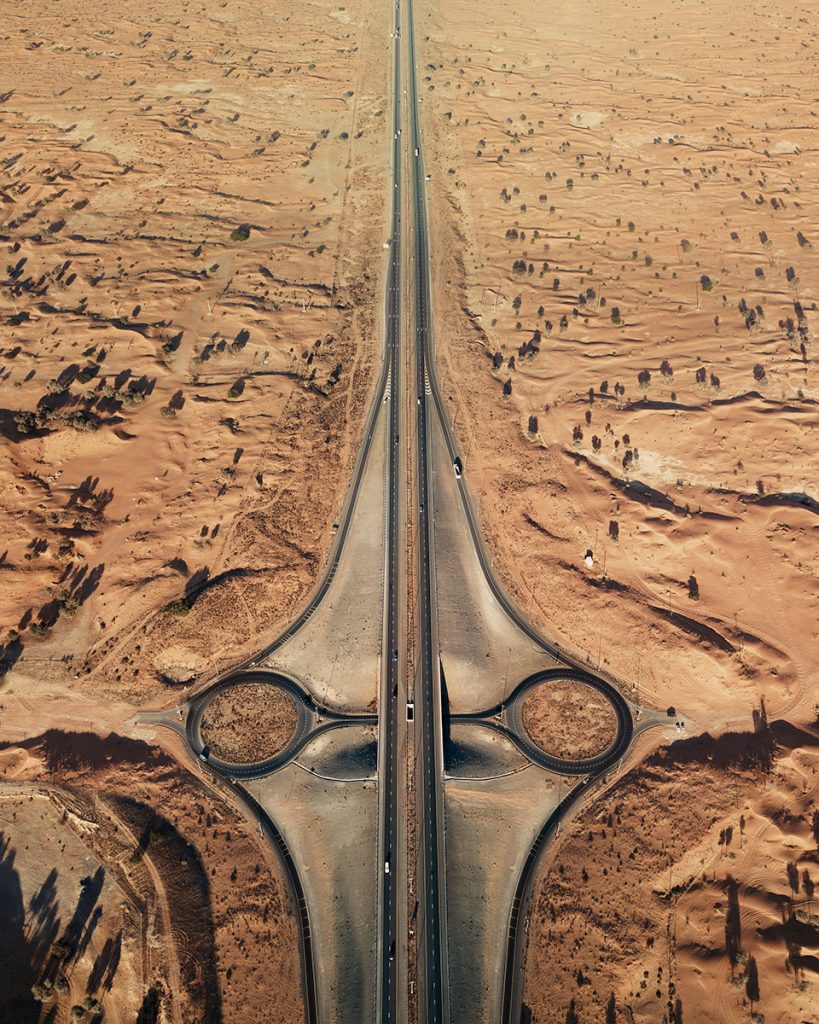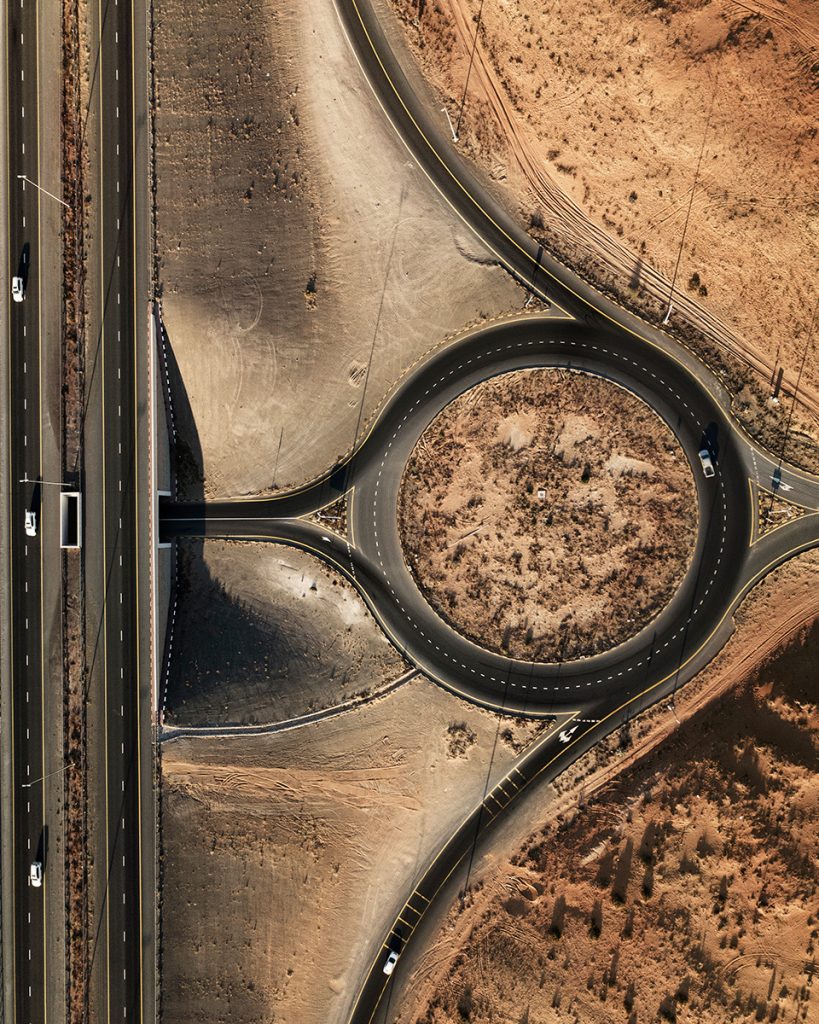 Do I need 4WD to go to Oman? 
You will need 4 WD in Oman if you are planning to drive steep narrow roads into the mountains or remote villages, unpaved roads, or deserts. However, roads in Oman are in excellent shape and you can still reach many highlights by a regular car. 
Also, note that many rental companies will not allow you to take a 4WD for off-roading (do it at your own risk basically). This kind of defeats the purpose if you are getting 4×4 for off-roading.
However, you would still benefit from 4WD if you only plan to use the paved road to reach Jebel Akhdar, or some small mountain villages located deep in the mountains. Note, that it is compulsory to drive 4WD if you want to explore this Jebel Akhdar mountain peak. There are checkpoints, and for your own safety, it is not allowed to drive 2WD to Jebel Akhdar. 
The best rates for renting a car in UAE
I recommend using Localrent to find the best car rental deals in the UAE.

RELATED READS: Renting a car and driving in Oman: everything you need to know.
Visa requirements for travelling from Dubai, UAE to Oman
Do I have to apply for an Oman visa online or can I get it at the border? 
UPDATE: According to recent information across various GCC news portals, UAE residents no longer have to apply for an e-visa and are granted a visa-free entrance to Oman. The previous requirement to have UAE residency with an occupation from the approved profession's list has been removed as well (ALL commercial professions are allowed). The only requirement is that a GCC residency visa is valid for at least 3 months before entering Oman.
The advisable way to get an Oman Visit Visa is to apply for e-visa online before your trip. It is also possible to get a visa on arrival, but this depends on your passport (not all nationalities are eligible).
Pro Tip: Oman e-visa processing times are on average 24 hours, but can take up to 4 working days. From my experience of applying several times, you can get an Oman visa in a few minutes, a few hours, or a few days. Therefore, apply a week before your trip to be on the safe side. It never took me longer than 5 days to receive an Oman e-visa. 
What if I do not get my e-visa on time before my trip? 
You could still get a visit visa on the Oman border if you are a GCC resident holding a residency from the approved professions list. If you are on a tourist visa in the UAE, you can get a regular Oman tourist visa on arrival. You must check beforehand if your passport is eligible for a visa on arrival.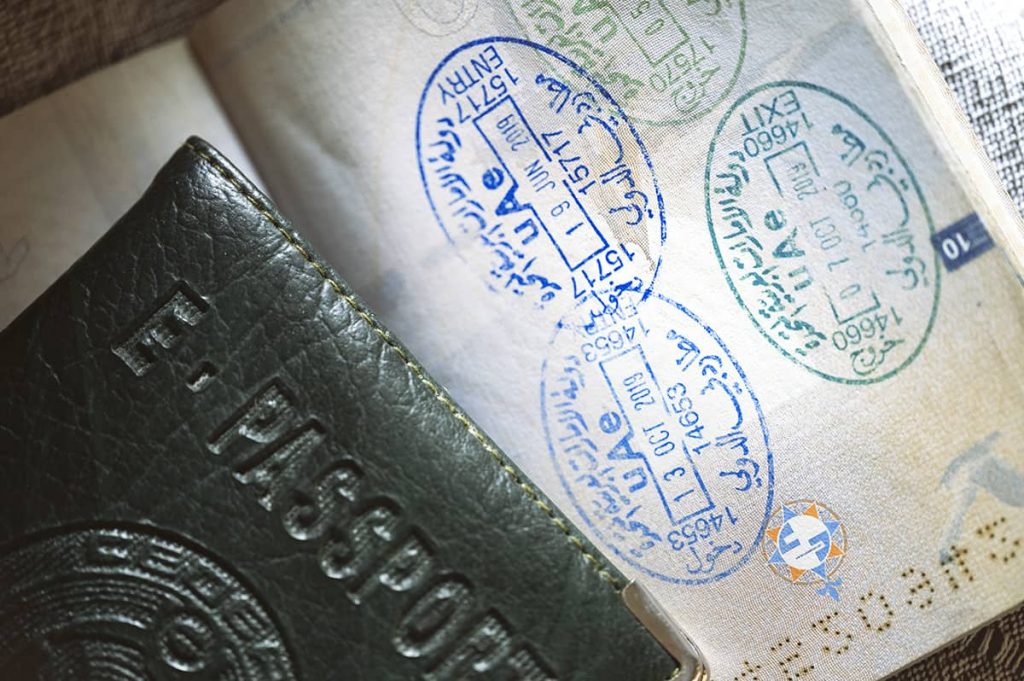 Where to apply for an Oman e-visa
To apply for an Oman visa online, go to Royal Oman Police's official website: https://evisa.rop.gov.om/. Click on the "Apply for Tourist Visa" section and follow the procedure.
You will be asked to create an account before you can apply for an Unsponsored Oman tourist visa.
Oman Visit Visa for tourists in the UAE.
If you are a tourist visiting UAE and want to go to Oman by road, you will have to fill out the form called 26B Tourist Visit Visa for 20 OMR (approx. 52 USD). It allows staying in Oman for up to 30 days on a single entry. If you are traveling to Oman for only up to 10-days, you can obtain a 10-day Oman visit visa directly on the border for 10 OMR (26 USD). Make sure your passport permits a visa on arrival.
Note: not all passport holders can apply for the 26B Tourist Visit Visa. Once you choose your nationality on the Royal Oman police website, you will be provided with a list of different types of visas that you are eligible for.
Dubai/Oman Common visa: Free Oman tourist visa on arrival used to be available several years ago for UAE tourist visa holders who fall under a list of Dubai-Oman Joint Visa countries**. It is called Dubai/Oman Common visa and is marked Royal Police of Oman website as type 21A (NOT available to apply online). Also, your UAE tourist visa must be valid for at least 21 days before entering Oman.
On the Royal Police of Oman website it is stated that when traveling by land, you must be crossing Al Wajajah border in Hatta.  Thus, it is not clear if this free visa is also available to enter Musandam (it used to be). Please let me know in the comments below if a free visa to enter through Musandam is still available so I can update this post for other travelers.
**Dubai-Oman Joint Visa Countries: Andorra, Australia, Austria, Belgium, Britain, Brunei, Canada, Denmark, Finland, France, Germany, Greece, Hong Kong, Iceland, Ireland, Italy, Japan, Luxembourg, Malaysia, Monaco, The Netherlands, New Zealand, Norway, Portugal, San Marino, Singapore, South Korea, Spain, Sweden, Switzerland, USA, and Vatican City.
Alternatively, if you want to have all the paperwork done for you, iVisa offers visa-issuing services for an additional fee.
Oman Visit Visa for GCC residents
UPDATE: GCC residents including UAE residents of ALL commercial professions are no longer required visas to visit the Sultanate of Oman. Note that the UAE residency must be valid for at least 3 months prior to arrival to the Sultanate.
If you are a GCC resident, in most cases you will need to fill in the form 29A GCC Resident Visa valid for 28 days (unless you are looking to apply for a long term or if your UAE residency falls under other specific conditions).
The 28-day Tourist Visa cost for GCC residents is 5 OMR (approx. 50 AED).
Note: In order to be eligible for 29A GCC Resident Visa you have to fall under the approved professions list which is stated on your UAE residency visa. If your profession is not on the list, you won't be granted an Oman visa. In this case, again depending on your nationality, you could possibly apply for a regular tourist visa- 26B Tourist Visit Visa. However, you must check this information with immigration before doing so.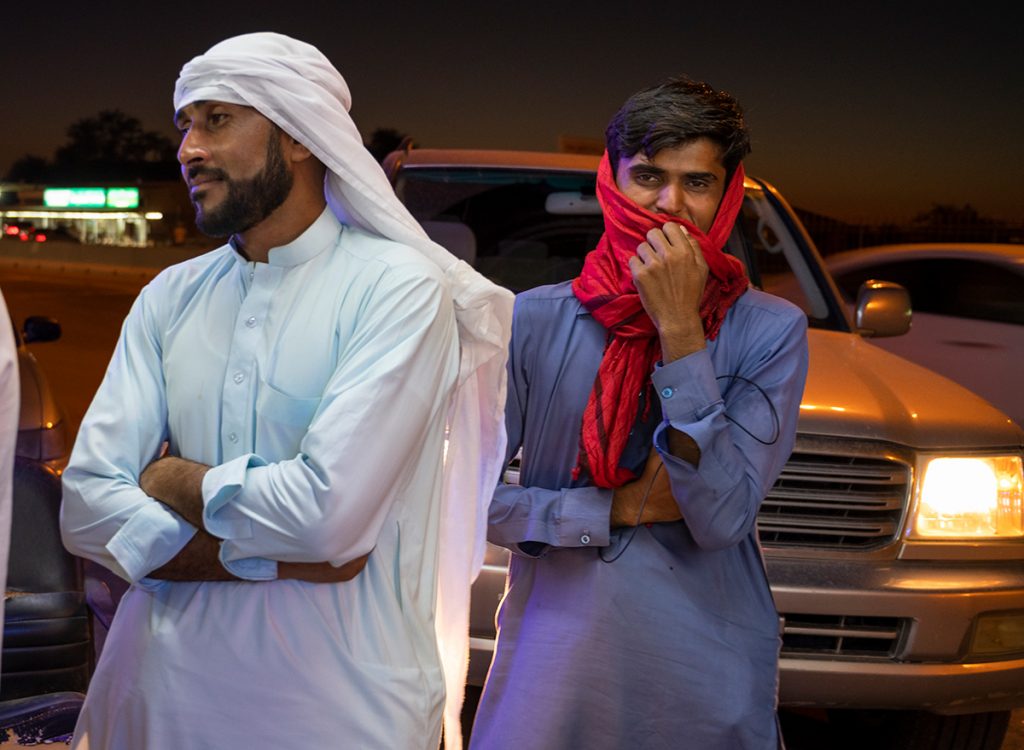 Oman travel regulations: vaccination, PCR test requirements, health insurance, and registering for travel authorization
UPDATE: All Covid-19 regulations for entering Oman have been lifted from May 2022. Please refer to Oman Air website to confirm. Meanwhile, to enter UAE, one of the following is still required: a vaccine certificate proving completion of at least 2 doses; or negative PCR test which was taken within 72 hours before entering the country; or a recovery from COVID-19 certificate.
While pandemic-related regulations change constantly, the last requirements for traveling to Oman by road are as follows:
You must be vaccinated with 2 doses of Oman-approved vaccines. The list of approved vaccines is AstraZeneca (Vaxzevria), Covidshield, Janssen, Moderna (Spikevax), Phizer-BioNTech (Comirnaty), Sinopharm, Sinovac, or Sputnik V. Note that the date of the second dose taken must be at least 14 days before arrival. You must present a vaccine certificate that has a QR code.
You must have a negative PCR test result taken no more than 72 hours before crossing the Oman border. The PCR result must have QR code.
Make sure to also fill in a form on Travel Authorisation System before your trip to Oman. It is free and fast to fill it in online. You will be requested to submit your vaccine certificate and latest PCR test result (it has to be the one you will use for your trip, no older than 72 hours). However, if you forget to fill out this form, you can still do it at the border for a fee of 25 AED.
There is a requirement to have travel insurance covering one month of stay in Oman, It must cover coronavirus. You can get very affordable travel insurance for the whole month from Safety Wing. It also covers covid-19.
UPDATE: from February 26, 2022, PCR tests are no longer required when traveling to UAE for fully vaccinated visitors. They must present a vaccination certificate with a QR code.
Once you have all your travel documents, a question is which land border should you be crossing? Continue reading to find out all information on which route to Oman from Dubai, and other emirates in UAE you have to take. 
UAE to Oman border crossing- which routes to take
UAE and Oman share several borders. The route you will take depends on where in Oman you are going to and which UAE emirate you are driving from/to.
Important: there are specific borders that are open for everybody: tourists, GCC residents and GCC citizens. While some of the borders are open to GCC citizens only. 
Below is a list of the border posts open for tourists, GCC residents and citizens. I also added recommendations on which border to take based on your location in UAE and destination in Oman. Finally, I share procedures and formalities I have experienced while crossing UAE-Oman borders by land.
The best rates for renting a car in Oman
I recommend using Discovercars to find the best car rental deals in Oman.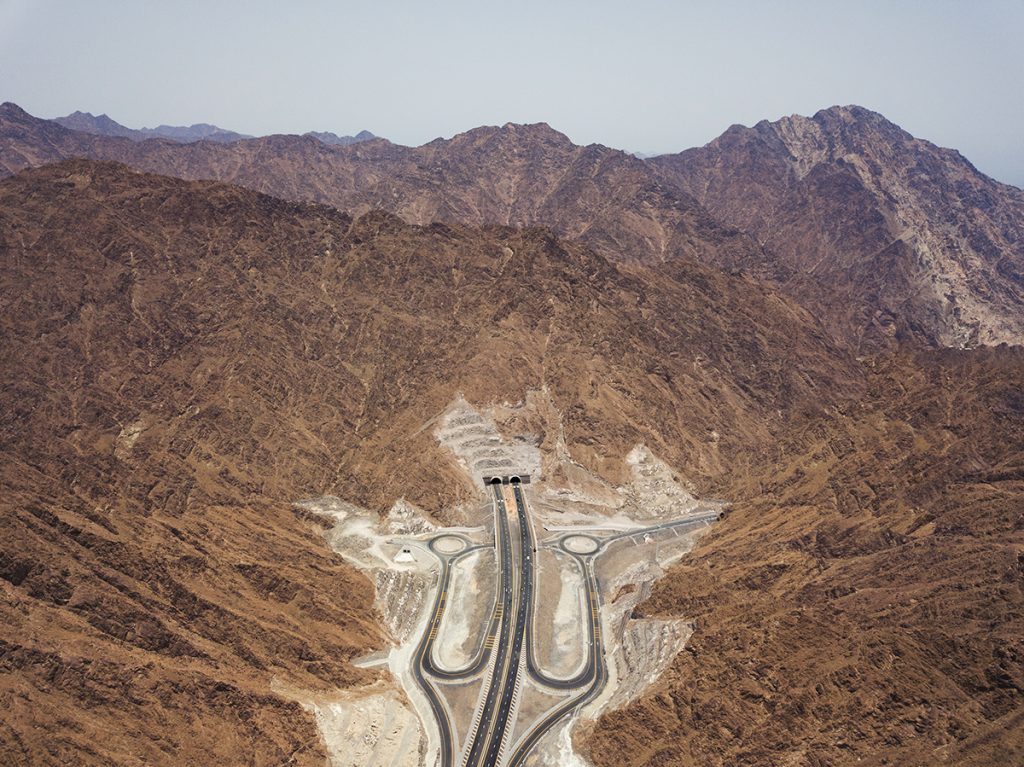 Hatta – Al Wajajah Border Post
Cross this border if:
You are driving from Dubai to Muscat or the Eastern part of Oman. It is 140 KM and takes approximately 1 HR 40 MIN to drive from downtown Dubai to the Hatta Al Wajajah border. 
Hatta-Wajajah is also the closest border to cross if you are coming from other emirates except for Abu Dhabi and Fujeirah. That being said, when driving from Ras Al Khaimah, Sharjah, Ajman, Umm Al Quwain to Oman Mainland, the closest border is Hatta-Al Wajajah.
You can also take this border if you want to drive from Dubai to Salalah along the coast, but it will be a much longer route than through the border in Al Ain.
Make sure to check this Dubai to Salalah road trip planner if you are thinking of driving to Salalah.
Important!  When coming from Dubai to Hatta Al Wajajah, take Sharjah-Kalba road E102 followed by new Hatta road (there is no need to reach Shawka). DO NOT get confused if you are coming via E44 through Al Madam. This route will bring you to a border near Al Madam in Sharjah. Currently, it is closed (or only open for GCC citizens). 
Mezyad-Hafeet border crossing in Al Ain
Cross this border if:
You are driving from Abu Dhabi to Oman. Al Ain Mezyad-Hafeet border is the closest option for those of you driving from Abu Dhabi to Oman's mainland. It is a 190km drive for about 2 hrs from Abu Dhabi to the Mezyad border. 
You are driving from Dubai to Nizwa, Jebel Shams, and Salalah in Southern Oman. Meyzad-Hafeet border is 160km and 2 hours drive from Dubai downtown. 
You are driving from other Emirates (Sharjah, Ras Al Khaimah, Ajman and Umm Al Quwein) to Nizwa, Jebel Shams, Salalah in Southern Oman.
Khatam Al Shiklah border in Al Ain
This is the other border in Al Ain which is mainly used by trucks. However, regular cars can also use as an alternative to Mezyad-Hafeet. It takes a similar amount of time to get to this border as to the Mezyad border. 
I have used this border before and it was very quiet with barely any cars.
Note: the distance between Khatam Al Shiklah control posts on UAE and Oman sides is around 30km. Thus, don't get confused, it's a long drive in no man's land. 
Khatmat Malaha Border Post in Kalba (Eastern Sharjah, Gulf of Oman side)
Use this border crossing: if you are driving from Fujeirah or Kalba (a town that belongs to Sharjah Emirate on the East side of UAE).
Attention! Information about this border crossing is not very clear. According to my research, it looks like it is open to tourists and GCC residents. However, I couldn't find 100 percent confirmation.
In case you are travelling from Fujeirah and are not sure if you want to take a risk going all the way to this border, then you better head directly to Hatta- Al Wajajah post.
Al Dhara Border Post-Musandam (Westside coastal Khasab road)
Use this border crossing if: you are driving to Khasab in the Musandam Peninsula on the west side.
Located at the Northern tip of Ras al Khaimah emirate, the Al Dhara border crossing connects UAE to Oman's exclave Musandam Governorate, Westside. 
It takes 2 hours to reach the Musandam Al Dhara border from Dubai and 3.5 hours from Abu Dhabi.
RELATED READS: Planing on going from Dubai to Musandam? Here is my detailed Musandam Travel Guide which includes border procedures and the best things to do in Musandam for a day, two, or more. Click HERE to read it.
Dibba checkpoint – Musandam East coast (north of Fujeirah emirate)
Use this crossing if: you are going to the East side of Musandam.
Dibba border is essentially a military checkpoint rather than an official border crossing. There is no official checkpoint on the Oman side, only on the UAE side. Also, there are two checkpoints next to each other- one for GCC citizens only, and the other for tourists and GCC residents.
If you are visiting the Musandam Peninsula from Dibba side, you must use a tour operator or stay at Six Senses Ziggy Bay Resort, or Dibba Resort to be able to cross this checkpoint.
Tour operators or hotels will arrange an entry permit for you if you have a booking with them.
However, if you are planning to go on hiking in wadi Khub al Shamzi, or mountain biking in that area, you can still use a regular visit visa to cross the checkpoint. 
Just before lockdown back in 2020, we crossed Dibba checkpoint with regular GCC residents' Oman visit visas when we were going hiking on that side. We did not know about permits being arranged by tour operators. Also, the officers at the border did not question us much, we said we going hiking and they let us through.
FUN FACT: Did you know that you can visit Oman from UAE without a visa or any permit? Even more, you can also visit UAE inside Oman. A small territory which is an exclave of Musandam Governatorate is called Madha. This tiny piece of land belongs to Oman and is an enclave of the UAE near Khor Fakkan town on the East coast. What is even more fascinating is that you can cross the UAE-Oman border twice, and find Nahwa in the middle of Madha. Nahwa is an enclave territory that belongs to the UAE and is surrounded by Madha from all sides. You do not need any permit or visa to enter Madha!
UAE – OMAN Borders Map
UAE-Oman border waiting times, formalities and procedures
UAE Exit Fee
When leaving UAE by land you must always pay 35 AED exit fee per person, and get an exit stamp on your passport. 
How long does it take to pass UAE-Oman border?
From my personal experience, with all the documents ready (printed e-visa, vaccine certificates, PCR tests, travel registration form, car, and travel insurance), all the checking procedures, without queues (only a few cars at the border), it still took us almost an hour to pass Hatta-Al Wajajah border. 
If there was a queue at the border, it would have taken much longer. Public holidays and weekends are known to be notorious when it comes to queueing at UAE-Oman borders.
What is the step-by-step procedure at the UAE-Oman border posts?
At the first drive-through counter on the UAE side, you will be asked to pay the exit fee of 35 AED plus 5% VAT.
You will be then stopped and asked to open your car's boot for inspection.
At the Oman border side, at dedicated checkpoints, you will first be asked to present your vaccination certificate, PCR, passport, and travel registration form which I advise you to fill it in online before travelling. If you do not have one, you may be asked to pay a 25 AED registration fee for it.
Then you will have to proceed with a visa check and entry stamp to Oman. Also, your car registration documents and insurance will be checked. On the Hatta Wajajah border, we had to park the car and go inside the building to get our Oman entry stamps. We already had e-visas prearranged which saved us time.
On the way back from Oman to UAE, you will be given a small piece of paper when crossing the Oman border (probably an exit stamp of some sort). Keep it safe as you will have to present it later on the UAE side.
On the UAE side, you will again have to park your car and go to the immigration post (at the Hatta border it was a separate building). Here you will have to show your passport, and PCR results (no longer than 14 days old). The small paper, that you were asked to keep safe, will most likely be collected here as well, but I cannot remember exactly. Just have it ready.
After passport control, you will be asked to stop at a dedicated checkpoint where the contents of your car will be inspected thoroughly. And that is the last step before coming back to the UAE.
I hope this information is helpful, and please do not hesitate to get in touch or comment below if you have any questions or updates regarding driving from UAE to Oman procedures. I will keep this post updated if any changes happen.
Oman travel essentials
Other Oman travel resources