Planning a two-week road trip in Sicily and looking for the best places to visit, things to do, and the route to take? I got you covered with my detailed 14 days in Sicily itinerary (extendable to 16 days).
Although it is impossible to see absolutely everything on the biggest Italian island in just a couple of weeks or even one month, the good news is that two weeks in Sicily by car is enough time to visit different parts of the island. In just a couple of weeks, you can drive the perimeter of the island from west to east and north to south and see the best of Sicily's natural and historical sights, and experience intriguing Sicilian culture.
From pristine Sicilian beaches and postcard-perfect coastal towns like Cefalù to the greatest baroque architecture of Val di Noto, chaotic but charming streets of Palermo, climbing the smoking Etna volcano, and wandering back in time through the alleyways of mysterious medieval villages in Madonie mountains, just to name a few highlights and must-visit places included to this two-week road trip in Sicily route.
Moreover, to help you easily plan an unforgettable trip, besides the best places to visit in Sicily and fantastic things to do, I also include driving distances and times, suggestions for accommodation, and great places to eat in each location. I also share some useful miscellaneous tips about traveling in Sicily.
Following my ultimate Sicily in 2 weeks itinerary, you will discover not only popular places but also many wonderful hidden gems where the authentic Sicilian experience unfolds.
Keep on reading to find out how to visit Sicily in two weeks and see the best of this Italian island!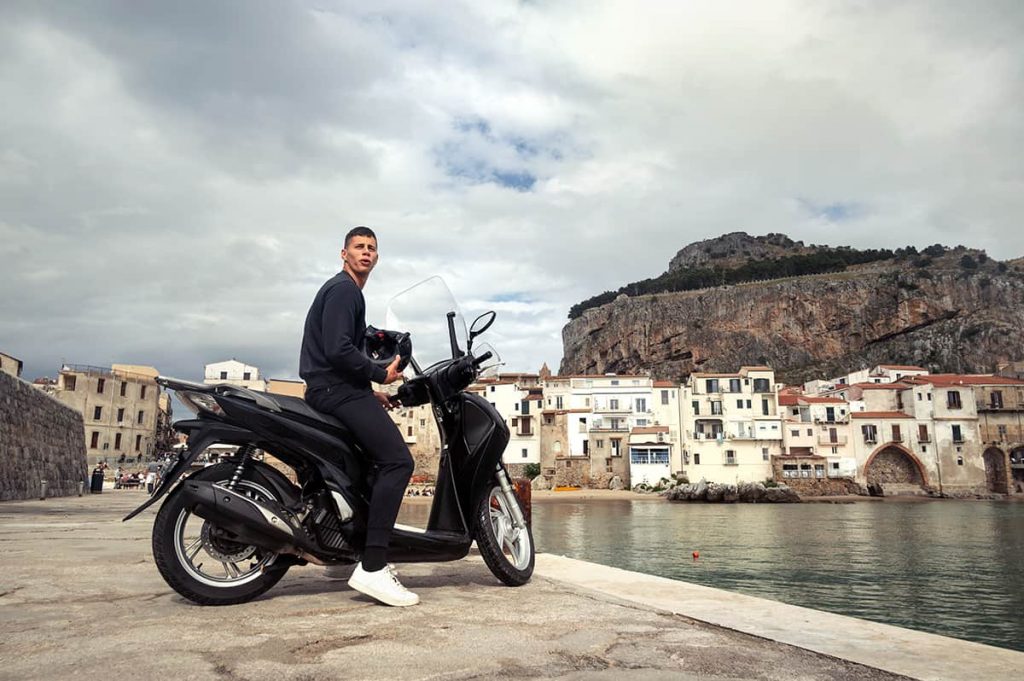 Disclaimer: This post contains affiliate links, which means that I may earn a commission if you make a purchase by clicking a link (at no extra cost to you). This helps to keep my blog running and growing by creating more awesome free content for you.
How to plan a perfect Sicily Road Trip itinerary for 2 weeks (14-16 days)
2 weeks (14-16 days) in Sicily itinerary overview
DAY 1 Catania
DAY 2 Agira and Gagliano Castelferrato
DAY 3 Gangi (Madonie mountains)
DAY 4 Cefalù
DAY 5-6 Palermo
DAY 7-8 Castellammare dell Golfo and Zingaro Nature reserve
DAY 9 Favignana island
DAY 10-11 Trapani
DAY 12- 13 Ragusa (with an optional stop at Valley of Temples) and Modica
DAY 14 Syracuse
DAY 15 Etna hike (with an optional afternoon in Taormina)
DAY 16 Catania (flight day)
Total distance: approx. 1158 km (720 miles)
Time on the road: approx. 18.5 hrs
Sicily Quick Links
6 useful things to know before heading on a road trip to Sicily
1. How many days do you need to see the entire island of Sicily?
You need at least 10 days to cover the full perimeter of Sicily at a quite fast pace. However, the reasonable amount would be a minimum of 14 days to see the highlights of Sicily at a medium pace, spending 1, 2, or 3 nights in each place of interest. Ideally, I would recommend 3 weeks to even a month for a slow-paced trip. This would allow exploring not only the mainland of Sicily but also include several days of island hopping on Aeolian islands.
2. What is the best way to get around Sicily?
The best and easiest way to independently explore Sicily is by car. Public transport connects bigger cities like Palermo, Catania, Syracuse, Agrigento, and Trapani. However, getting to the smaller towns, the transportation is not as frequent, and commuting time is much slower than by a car. Also, some wonderful mountain villages or secluded beaches are only accessible by private transport.
Therefore, renting a car for a trip to Sicily was a no-brainer for us. It also allows moving around at your own pace.
I found the best car rental prices for my road trip in Sicily with DiscoverCars.
RELATED READS: If you are wondering, what is it like to drive in Sicily, you may want to read my post about it here.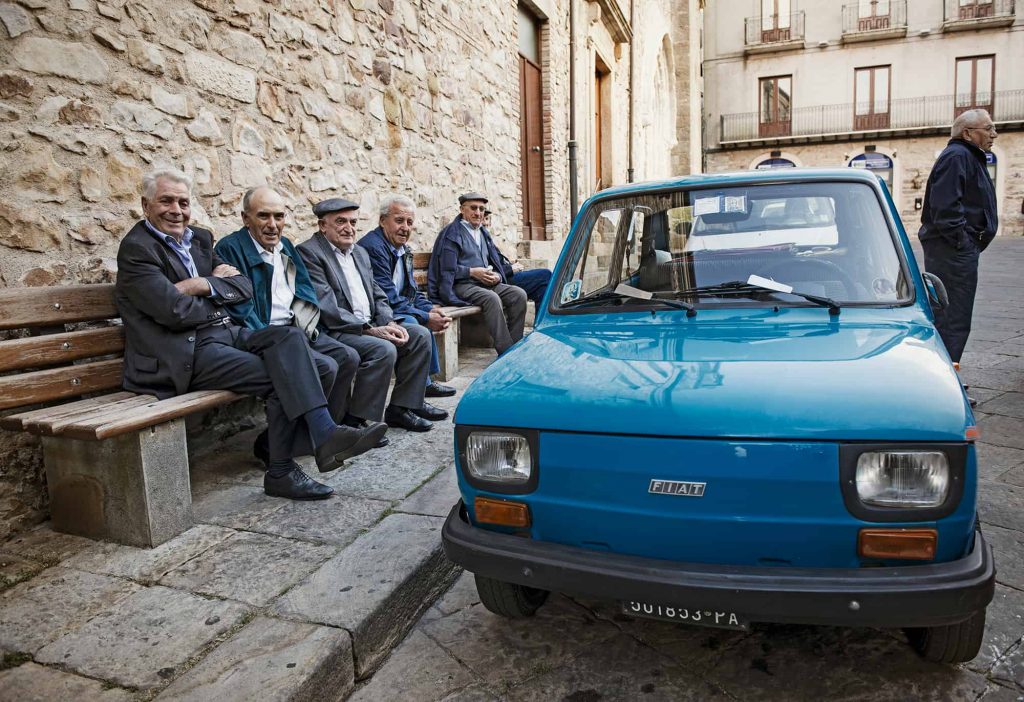 3. How long does it take to drive around Sicily?
Just to give you a rough idea of the driving times in Sicily, it takes approximately 3-4 hours to tackle around 300 km from East to West.
For example, Trapani to Catania is 3.5 hours drive (315 KM), and similarly, Palermo to Syracuse is 3 hours drive covering 260 KM. Going into the hinterland of Sicily may take around 1-2 hours from the coast, depending on the exact location. In general, driving in central Sicily through the mountain villages is slower than touring the main roads around the coast.
However, you won't be driving long distances on this road trip every single day. In fact, there is only one day on this itinerary that requires a very long drive from Trapani to Ragusa with a stop in between.
4. Getting to Sicily
There are 3 main international airports in Sicily. You will most certainly land at one of them. They are located in Trapani in the West, Catania in the East, and Palermo (capital city of Sicily) in the North West.
It is also possible to reach Sicily by ferry. One of the main ports connecting Sicily to the mainland of Italy is Messina (the eastern part). This would be an entry point for those of you traveling by road from Southern Italy (as we did).
Also, there is a long-distance ferry from Napoli and Salerno which takes around 11 hours to reach Sicily at the port of Palermo.
5. Where should I go- East or West Sicily?
Your entry point to Sicily and the duration of your stay will most likely determine which part of the island you will choose to explore.
If you have anything less than 10 days to spare, focus either just on the Eastern or the Western part of the island. That being said, if you land in Catania, your best bet is to explore the eastern and southeastern parts of Sicily. On another hand, if you are landing in Palermo or Trapani, with limited time in mind, focus on the west and northwest side of the island. In this case, you will also have an option to add a day trip to Egadian islands which are just a short 30min ride by ferry from Trapani.
If you have a couple of weeks or more, you can then aim to tour the whole island.
6. What is the best time to visit Sicily?
The best time to visit Sicily is from the end of April-May and September to the beginning of October. These months are the shoulder season for traveling in Sicily.
You can expect pleasant temperatures on the coast and very few tourists. Have in mind that the water in May can still be a little chilly but it is already suitable to swim. Meanwhile, the temperature in the mountains can drop as low as 8 degrees Celsius, so plan to take some layers.
In September, on another hand, water temperatures are perfect, keeping the warmth accumulated during the summer heat. Also, the national Italian holiday season (which is in August) is already over, so crowds are fewer and accommodation prices are lower.
I would suggest avoiding July and August if you can as those are the most expensive and busy months to travel in Sicily.
The off-season would be suitable for those of you who do not care about swimming and just want to enjoy Sicilian culture and food.
How much does it cost to travel in Sicily?
These are the main expenses for traveling around Sicily. The estimates are based on this 14-16 days road trip route, taking into account car rental, petrol, accommodation, food, and attractions.
Petrol cost for two weeks- 185 EUR- based on the estimated distance of this route and petrol consumption of 8 L per 100 KM, with petrol price averaging at 2 EUR/L. (in Italy petrol prices range from 1.8 EUR to 2.2 EUR)
Accommodation cost – 50 EUR-150 EUR per night for 2 people.
Car rental cost – 20 EUR per day (budget, but can be double or even more if booked last minute).
Dinner (eating out)- 20-30 EUR per person with starter and main, and one drink.
Pizza (any time of the day)- 5-12 EUR per pizza (depending on the place).
Coffee- 1EUR for an espresso, 1.5EUR-2 EUR for a cappuccino or latte macchiato.
Dolce (pastries)- 1EUR-3EUR per pastry.
Soft drinks- 2 EUR for sparkling water or soft drinks like coca-cola at a bar/restaurant.
Alcohol – 3-7 EUR for a glass of wine or an Aperol spritz.
Museums/Churches– 3EUR-15EUR per entrance (the most we paid for the entrance was at Norman Palace in Palermo and Monreale Cathedral in Monreale).
The estimated average daily spending per person (based on a trip for 2 people) is around 110 EUR per day. Definitely, the cost can be higher or lower. The factor that can hugely influence the budget is accommodation and daily meals. The cost of petrol is more or less fixed, car rental is whatever the best deal you can get.
Our Sicily Road Trip Route Map
About this 2-week Sicily road trip (14-16 days)
This itinerary for a 2-week road trip in Sicily is a loop starting and ending in Catania. Although originally, we travelled to Sicily from the South of Italy, crossing the strait of Messina from Villa San Giovani by ferry (with a car).
My Sicily itinerary is a bit unconventional compared to what you may find on other blogs. It focuses more on the off-the-beaten path places around the island rather than ticking off all the tourist hotspots. However, I still have included several popular and well-known destinations such as Cefalu seaside town, or the capital Palermo, for example.  
Following this route, in 14 days we visited a selection of amazing places in the east, north, west, and south of Sicily. At each destination, we spent 1 or 2 nights, depending on how many points of interest were in the area. Each day we tried to limit driving time to a couple of hours only. However, a couple of days are required to be on the road longer. Nonetheless, we made sure to have some nice pit stops along the way.
For a dynamic trip in Sicily experience, I included a mix of everything: beaches and mountains, nature reserves as well as atmospheric medieval hilltop towns, colorful markets, and cultural sights featuring the finest baroque architecture. That being said, it is a must to have a car to reach some of the locations on this Sicily road trip route.
At a glimpse at my 2-week itinerary, you may notice that some of the most popular touristic hotspots like Taormina, or Valley of Temples in Agrigento are not included (even though you can find them recommended in almost every blog and travel guide).
The reason behind my choice is that I prioritized more local experience, and exploring beyond the most famous attractions. If I had more time in Sicily, I might have stopped at some of those touristy places too.
Nonetheless, every traveler has different interests and preferences. Therefore, I still have mentioned the most popular sights in Sicily that you could add to your itinerary.
We traveled during the second and third week of May which proved to be a perfect time before the busy tourist season takes full swing.
Sicily in 2 weeks: road trip itinerary day by day
DAY 1: Catania (1 night)
If you land in Catania, your Sicily journey starts and ends in the second biggest town of Sicily. If you are not planning to spend more than one night in Catania at the beginning of your trip, I recommend immediately picking up your rental car at Catania airport (also returning it to the same airport will save a huge amount on your car rental costs).
In case you decide to allocate more time in Catania and are not planning on driving outside the city, then you can pick up your car later. I also recommend doing it at the airport as it is cheaper than in the city.
Nonetheless, having limited time in Sicily, I suggest spending a day in Catania itself for the main sights as there are so many more other interesting things to see in Sicily.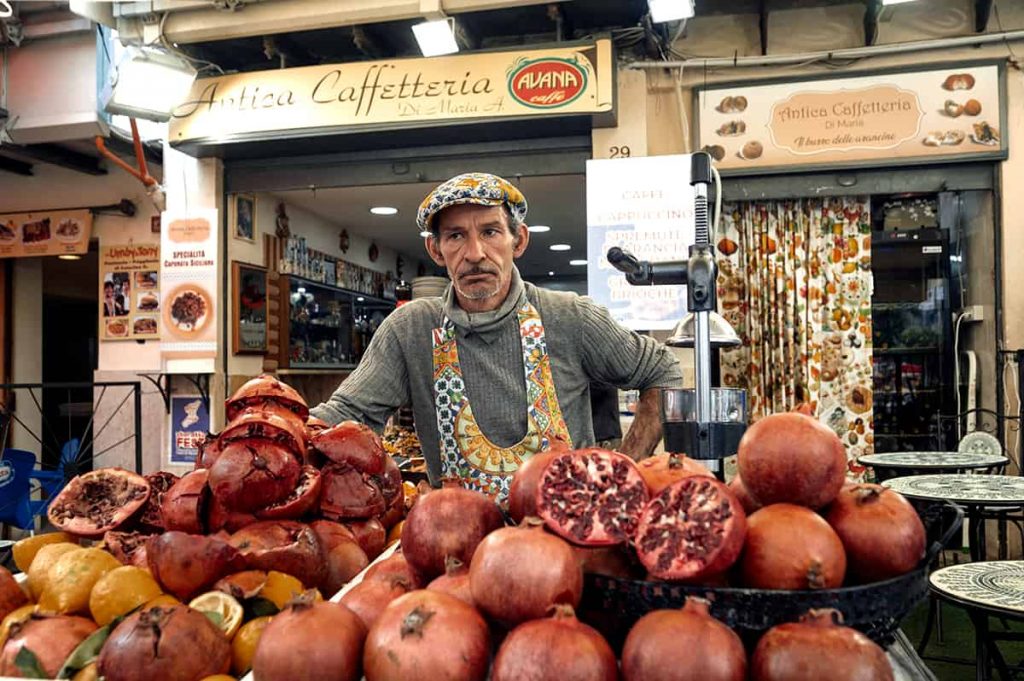 THINGS TO DO IN CATANIA
Catania is the second biggest city in Sicily (after the capital Palermo). Originally founded by Greeks in 729 BC, and later conquered by Romans around 250 BC, Catania, just like all of Sicily, underwent numerous conquests. Besides Greeks and Romans, Normans, Arabs, Byzantines, and Spaniards passed by leaving their footsteps.
As if that was not enough challenge, in the middle ages, the city was destroyed by volcanic eruptions and earthquakes, and then rebuilt in Baroque architecture style in the 18th century.
Today Catania is a bustling town where you can experience an authentic urban lifestyle of Sicily, and admire some of the most impressive architecture.
Top tip: avoid driving in Catania. The town is walkable. Leave your car at the accommodation and go for a "passeggiata" (a nice stroll around the town in Italian).
Main things to do and see in Catania- quick list:
Start from Piazza del Duomo (with the famous elephant fountain) and the Duomo di Catania (Catania Cathedral)
Stop by at Pescheria- a local fish market, just behind the Piazza del Duomo. This particular activity would be interesting for street photographers. Note that it is quite a stinky and bloody experience. The fish market is open daily in the mornings (except on weekends).
Take Via Etnea- a famous street from where you can see the famous Etna volcano in the background.
Head to Piazza dell'Universita and explore pallazo dell'Universita and pallazo San Guiliano- two famous palaces in Catania
If you still have more time, visit Villa Bellini Gardens characterized by its many fountains.
Finally, if you love peeking into churches, then head to Via Crociferi to see the Benedictine Monastery of San Nicolò l'Arena.
If you prefer some guidance when visiting cities, then it is worth checking this Catania Walking Tour, or if you are a food lover, the Food tour of Catania by night offers some off-the-beaten path experiences.
WHERE TO STAY IN CATANIA?
There is no shortage of fantastic accommodation choices in Catania. After doing some research, I shortlisted the following B&B's and apartments
Casa Verdi- House for Travelers– 9.7/10-beautiful rooms and dorms for travelers on a budget, 23 EUR/ 24.5 USD. Find out more HERE.
Living Suite Catania Pacini – 10/10- beautifully decorated rooms with ornamental tiles, featuring a private balcony. Central location close to Piazza del Duomo and other points of interest in Catania. 57 EUR / 62 USD per night. Click HERE for more info.
Minimal Chich Teatro Massimo Bellini– 10/10- as the name suggests this is a contemporary chic duplex apartment featuring an elevated bedroom accessible by a staircase, including a washing machine (a rare find), and is situated in the historic center of Catania. 96 EUR/103 USD per night. Find out more HERE.
Gorgeous Flat with Opera view- 10/10- truly pretty authentic one-bedroom apartment in a historic building in the heart of Catania. 152 EUR/ 163 USD. Find out more HERE.
Le Suited Del Duomo-9.3/10- right in the Piazza del Duomo, modern rooms with spa bath, 132 EUR/ 141 USD. Click HERE to book.
WHERE TO EAT IN CATANIA
When in Catania, stop by at Comis Ice Café for a fantastic gelato, pistachio granita, and awesome cannoli.
If you love to eat fish, Fishiaria restaurant has great reviews and yummy-looking dishes.
DAY 2: Agira and  Gagliano Castelferrato (overnight in Agira)
Driving distance: approx. 85 KM (53 miles)
Total driving time: approx. 1 HR 20 MIN
Stops: Gagliano Castelferrato
Gagliano Castelferrato
On the second day, head directly to the heart of Sicily following scenic roads with mount Etna views along the way. When I was looking for less explored places in Sicily, I have come across a magical town in Enna province called Gagliano Castelferrato (iron castle). Guarded by the craggy rock, the ancient town is said to be founded in 1900 BC, originally named Galaria.
Gagliano Castelferrato is not yet under the tourists' radar but it has already been named one of the most beautiful villages in Italy (Borghi più belli d'Italia). Indeed, the name is well deserved taking into account the intriguing setup of the town that features a Gothic town center, an ancient rock castle, and splendid panoramic mountain views all around.
Nestled at the foothills of the imposing rock and surrounded by lush green valleys, Gagliano Castelferrato reminds me of Castelmezzano and Pietrapertosa in the Basilicata region of South Italy.
A few things you can do in this small gorgeous mountain town of Sicily are to wander around its quiet streets and visit Chiesa Madre San Cataldo- the 14th-century church set atop the town with beautiful views all around.
Also, climb the Rocca Castle for even better panoramic views and a mini-workout. The ancient castle is carved directly into the rock backing up the town of Gagliano Castelferrato.
Initially, I was willing to spend a night in this magical place, however, there was no accommodation to be found. Therefore, I picked a place to sleep in the nearest town of Agira (6 KM from Gagliano Castelferrato).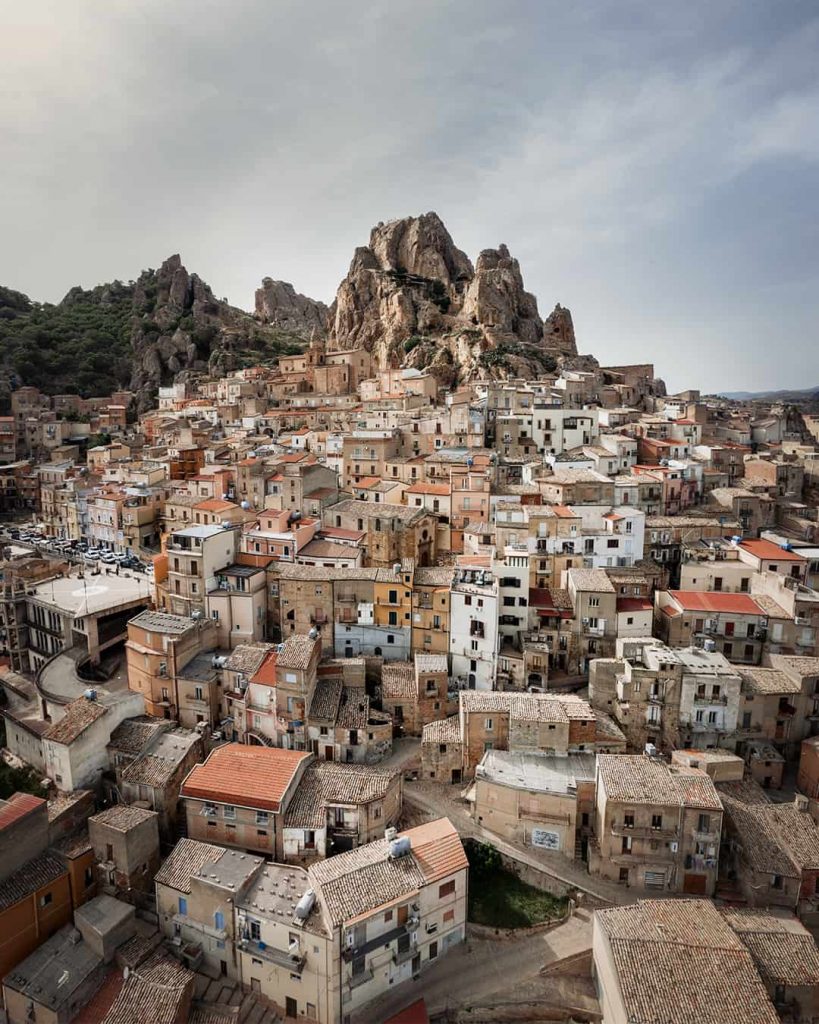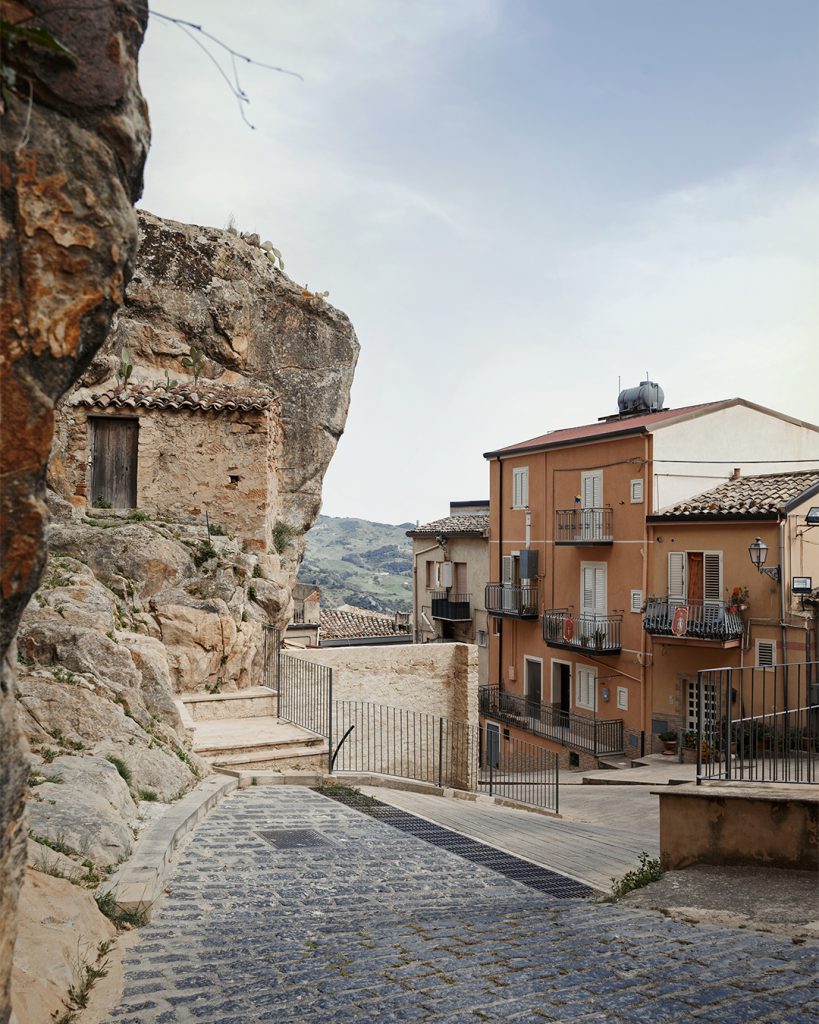 Agira
Initially planned as an overnight spot, Agira turned out to be a picturesque age-old town perched atop the steep hill (mount Teja). I have to admit, we were pleasantly surprised to find out that our blindly picked mountain village is also a very charming medieval settlement boasting panoramic views of Mount Etna.
According to the legend, the village of Agira was founded before the Trojan war by Greeks in 1194 BC, and was originally called Agyrion, with the name derived from the violent Sicilian tyrant Agyris.
The lively historic town center is situated around the piazza Francesco Crispi and Parrocchia S. Antonio Da Padova church.
There are numerous churches worth visiting, including two fine Norman examples, the remains of an Arab-Byzantine fortress and a synagogue, testifying to the presence of a Jewish population several hundred years ago.
A little further away from the historic center, you can find a neighborhood of the Rocche di San Pietro which dates back to Arab times in Sicily. Called Arab Quarter, it is one of the last places in Sicily entirely attributable to Arab art.
Fun Fact: Apparently Agira was recently put back on the map due to an enormous Sicilia Outlet Village- a shopping town with over 100 boutiques dedicated to discounted fashion products from high-end brands such as Prada, Armani, Versace, and similar.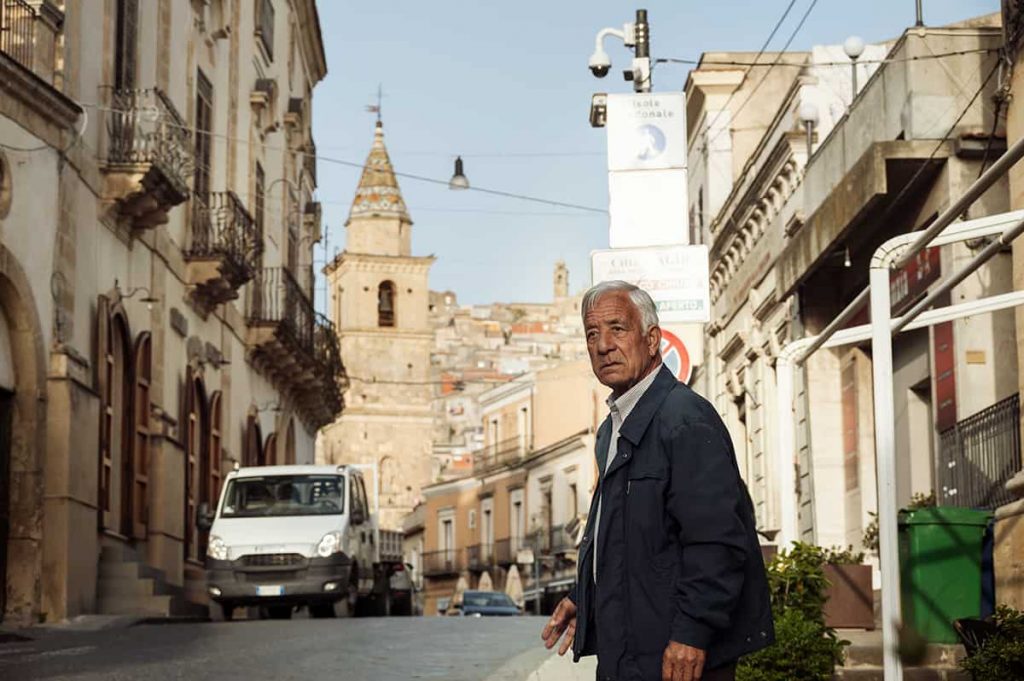 WHERE TO STAY IN AGIRA?
There are only a few accommodation options to choose from in Agira:
Talia– 9.5/10 cozy bright rooms with private bathroom and American breakfast. 72 EUR/ 77 EUR. Find out more HERE.
Case al Borgo- Agira Centre– 9.3/10 provides apartments around Agira, some with fantastic views overlooking the mountains, breakfast included. Management features the restaurant, free wi-fi, garden and a swimming pool. 89 EUR/ 95 USD. For more info click HERE.
Casa Albergo La Terza Stella – 8.4/10. We stayed here. Instead of a room as described on Booking, we got the whole one-bed apartment in the historic center of Agira. Run by a local photographer Franco (we suspect it was his own bachelor apartment) accommodation was simple but good enough for one night. A classic Italian breakfast of pastry and coffee was served at a bar downstairs. 60 EUR/64 USD. You can find out more HERE.
WHERE TO EAT IN AGIRA?
Belvedere– a cheap restaurant offering local food on a terrace with fantastic panoramic views.
Bottega delle Cassatelle – a pastry shop that sells one of the best typical deserts in Sicily- Cassatelle di Agira– a pastry filled with chocolate and dried fruit. In fact, Agira town was the only place we could find this pastry and it is one of the best!
DAY 3: Gangi (1 night)
Driving distance: approx. 52 KM (32 miles)
Total driving time: approx. 1 HR 10 MIN
Stops: Sperlinga
On day 3, we make our way to one of my absolute favorite places in Sicily- a mysterious Gangi (pronounced "gan-chee"), located in the province of Palermo. Surrounded by spectacular Madonie mountains and overlooking mount Etna, the early days of Gangi are tied to the mythical Greek city of Engyon.
Named the most beautiful village in Italy, Gangi dates back to 1200 BC and was founded by Cretans. It was destroyed during the War of Sicilian Vespers and rebuilt approximately in the 1300s of this era. This is how we know the Gangi of today.
The town of Gangi raises up in layers of bright color houses glued side to side like a Lego game. While dozens of narrow cobblestone streets zigzag between the buildings leading your way up the Marone Mount, which is the base of Gangi.
Gangi is a true hidden gem filled with rich history and charm. Once a ghost village, selling abandoned homes for 1 EUR, today it seems to slowly come to life and gain a little bit of attention from a few curious travelers like myself.
At the time of our visit, Gangi was covered in fog. Although mount Etna was nowhere to be seen due to the weather, we will forever remember the mysterious atmosphere of the streets in the clouds.
RELATED READS: Check my complete guide to Gangi mountain town in Sicily, Italy.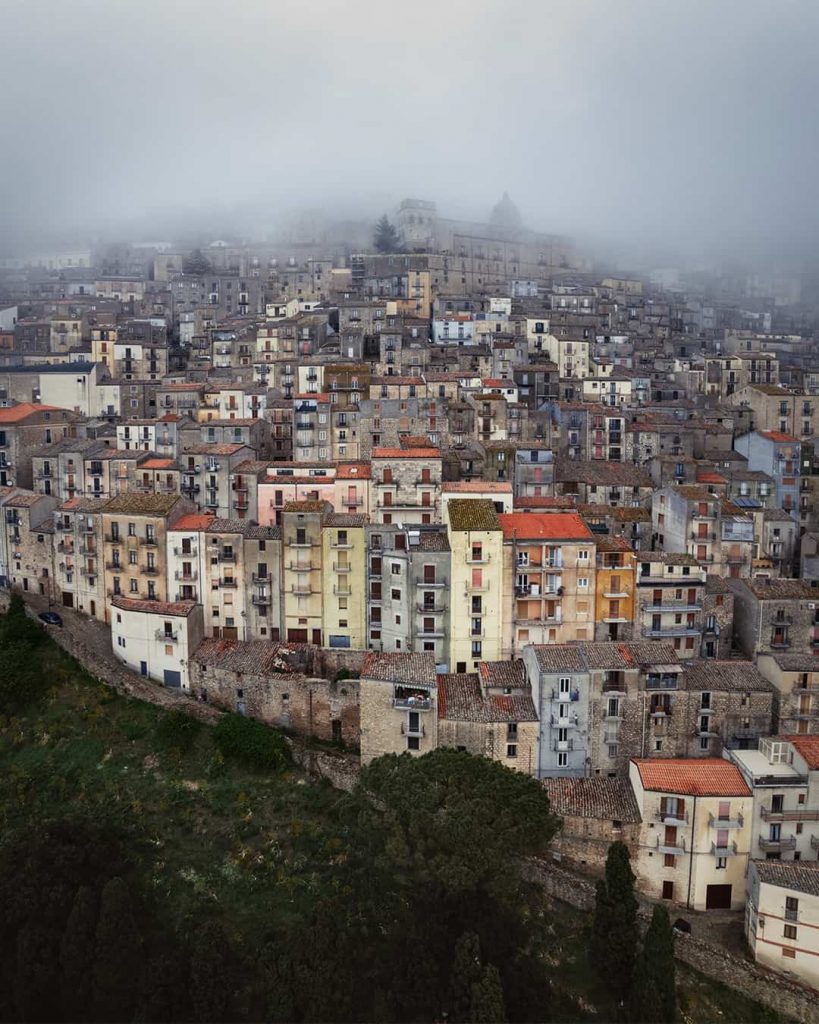 Other places to visit near Gangi
Madonie mountains are home to many historical villages. You can easily base yourself in Gangi for a couple of nights and explore other frozen back-in-time medieval villages like Petralia Soprana, Petralia Sotanna, Polizzi Generose, or Sperlinga.  Also, Madonie mountains are a perfect place to have some wifi detox. Internet, although available in most of the accommodations, is as slow as the life of the mountain villages.
Finally, if walking up and down the steep cobblestone streets hasn't made your legs tired yet, you can try some of the many hiking trails. There are some wonderful trekking routes of different lengths and difficulty levels in the Madonie National Park.
WHERE TO STAY IN GANGI?
B&B IL GALLETTO R.– 9.4/10- We stayed at this cozy and comfortable homestay with easy parking (important!) situated almost at the top of the town, in close proximity to the main historical parts and a couple of good local restaurants. Included breakfast was fantastic and plentiful (sweet as usual in Sicily). 50 EUR/ 54 USD per night. Click HERE for more info.
RESIDENCE VENTIMIGLIA– 9.6/10- modern and bright apartment in the heart of Gangi, features a terrace with mountain views and is a perfect option for a longer stay. It also includes a sweet Sicilian breakfast available to have in the café outside the apartment. 90 EUR/96 USD per night. Find out more HERE.
WHERE TO EAT IN GANGI?
Baglio Tramontana-we had one of the best dinners in Sicily in this pizza restaurant which also offered a selection of different kinds of pasta (the porcini mushroom tagliatelle was incredible), and pizza was great as well.
Capricci di Gola– a pastry shop in the lower part of the town which had an amazing selection of different local sweets and coffee.
DAY 4: Cefalù (1 night)
Driving distance: approx. 60 KM (37 miles)
Total driving time: approx. 1 HR 20 MIN
Suggested stops: Castelbuono
On day 4 we left the misty Madonie mountains in search of sunshine. We headed to one of the most picturesque seaside towns in North Sicily- Cefalù. Nestled at the foothills of an imposing rock, and washed by the salty waters of the Tyrrhenian sea, Cefalù (pronounced shef-a-loo) is an ancient fishing port featuring a picture-perfect beach set against the old town walls.
Today Cefalù is one of the most popular tourist destinations in Sicily, attracting thousands of sun-seekers during the summer months. Luckily we were traveling during the shoulder season, the beginning of May. But even at this time, the main street Corso Ruggero in the old town of Cefalù was quite busy. Especially at the Piazza del Duomo. It was packed with hundreds of visitors during the day.
Nonetheless, chilly water and stormy weather kept Spiaggia di Cefalù (Cefalù beach) completely empty. And since swimming was only for the bravest that day, we opted to explore the charming backstreets of the old town without the crowds.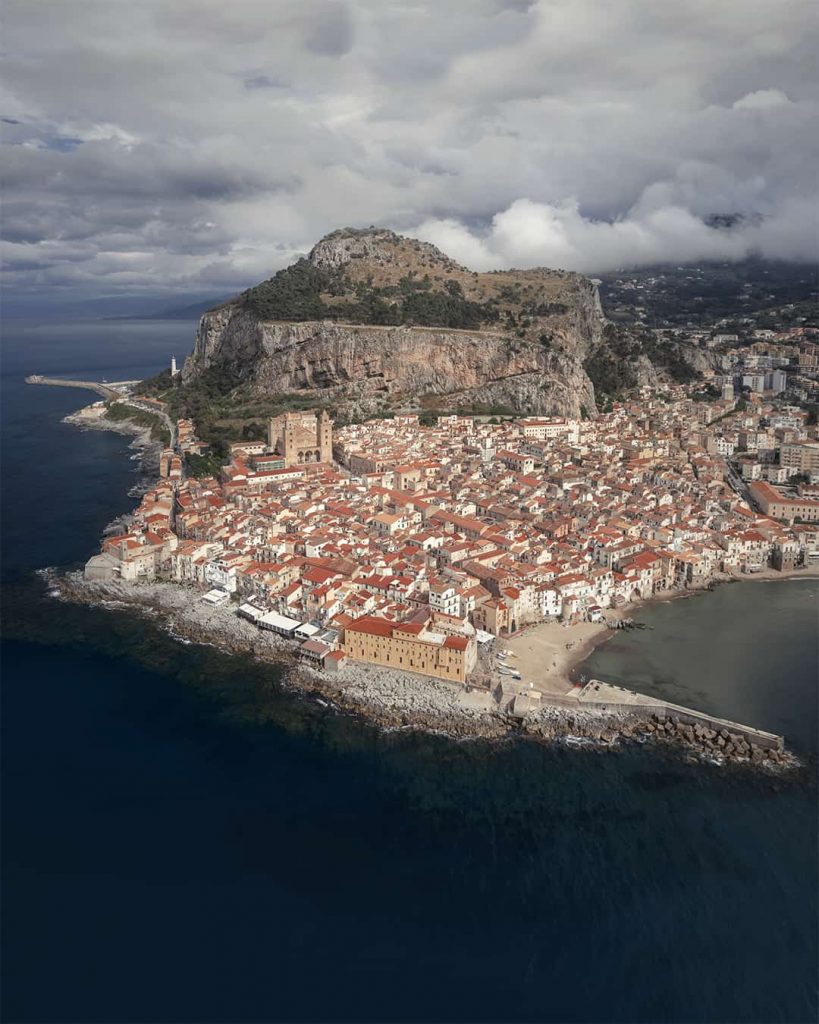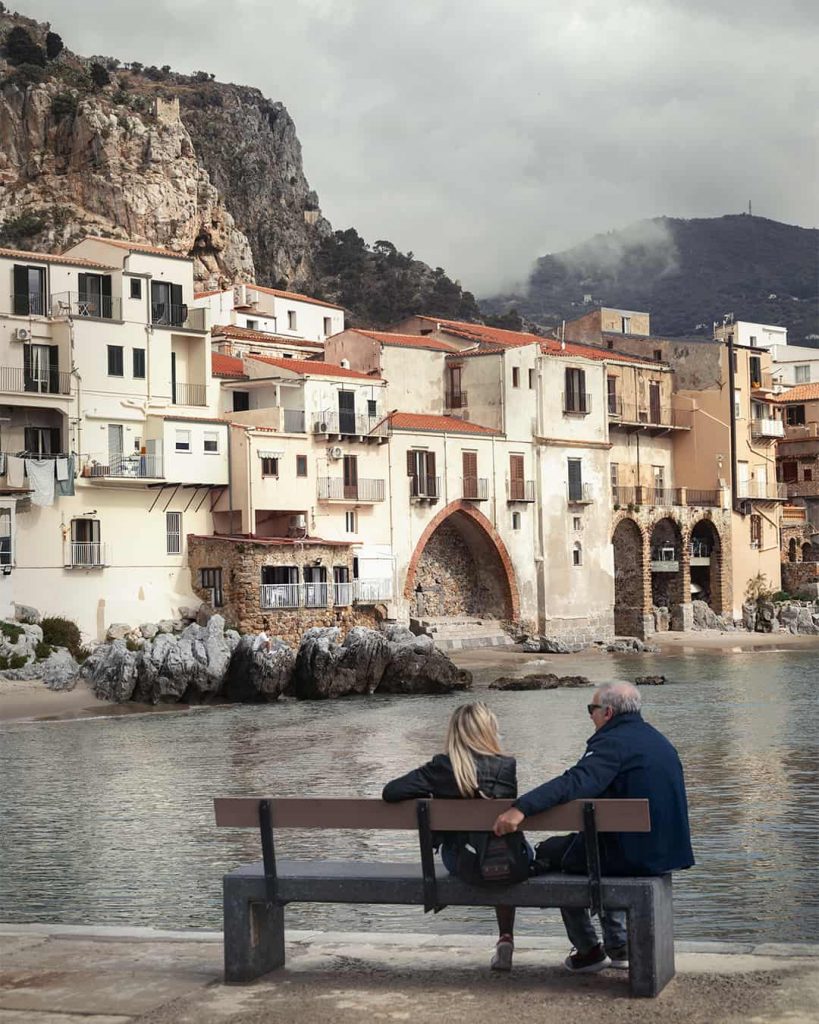 Here are a few things you can do while in Cefalù:
Enjoy the sunshine and swim at Spiaggia di Cefalù o(also called Spiaggia del Porto Vecchio -the iconic Cefalù beach backed by rustic old buildings) or Spiaggia Libera (free beach stretching along the promenade leading to the old town)
Wander and get lost in the backstreets of the historical center in Cefalù. Here you will find plenty of gelaterias to grab a granita or brioche with gelato, and also countless souvenir shops and hidden restaurants.
Sip a coffee at the bustling Piazza del Duomo. This is the most touristic spot in Cefalù. But if crowds are not your scene, come to Piazza del Duomo after sunset- the plaza is empty and Duomo during the blue hour looks way more magical than during the day.
Hike up La Rocca di Cefalù to Castello di Cefalù (castle) for wonderful views of the orange roofs of the old town and a coastline stretching all the way to Palermo in the west and Capo d'Orlando in the east (284 m elevation gain).
Find the medieval wash house (lavatoio medievale) located on Via Vittorio Emanuelle. Wrapped in a myth of being built of the river flowing with tears of a nymph who cried over her dead lover, Lavatoio is a wonderful example of the life in Cefalù back in old days.
Catch the sunset at the old harbor of Cefalù. This place is magically beautiful. I simply couldn't put my camera away. The dramatically dark clouds rolling over La Rocca with the sun casting over the facades of old buildings is a dream come true scene for photography lovers. The best iconic views can be caught at the end of the cement outcrop stretching into the sea from the small harbor beach.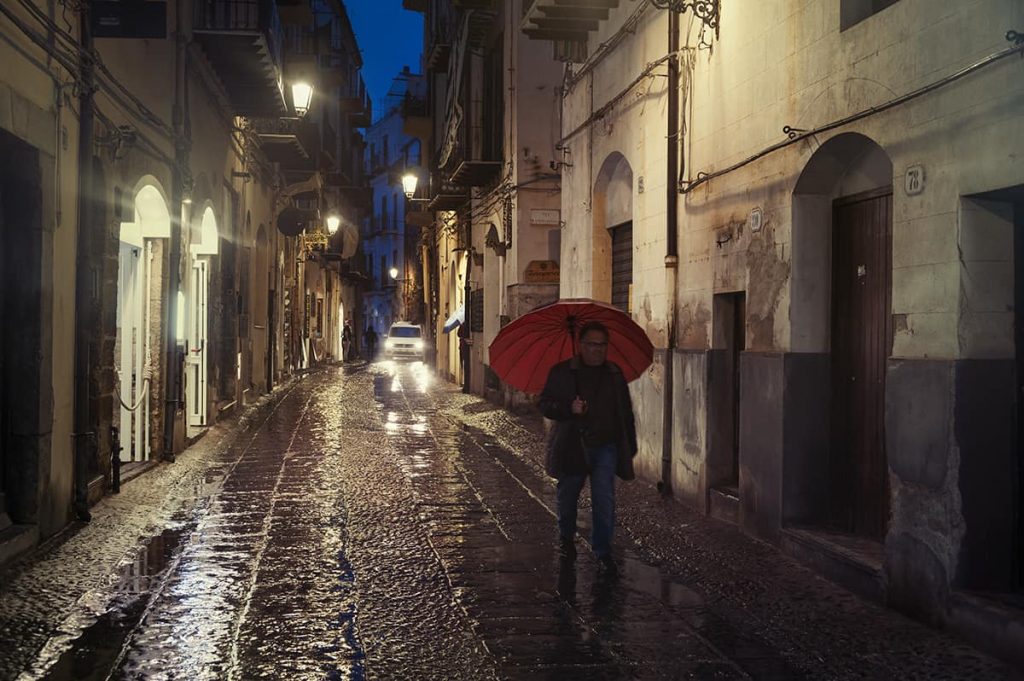 WHERE TO STAY IN CEFALU?
Cefalù is one of the most popular places to visit in Sicily, therefore booking accommodation well in advance is strongly recommended. Prices of accommodation are also higher than in other places around Sicily. If you are driving, I recommend looking for a place NOT in the historic center but somewhere nearby within a walking distance. Also, check if the hotel or homestay offers free parking, if at all.
Villa Margherita– 9/10 – We stayed here. Villa turned mini-hotel with a very helpful owner who even spoke English (not common in Sicily). Great breakfast was included (with savory options too). Villa has a big private inner yard to park your car safely and the historic town is no more than 10 min away, beach just a few steps away. 102 EUR/ 110 USD for the month of June (was slightly cheaper in May). Click HERE for more info.
Amori di Sicilia– 10/10- 2-bedroom apartment. If you are looking for fully equipped accommodation in the historical center of Cefalu, maybe for a longer stay, this might be a good option. Downside- no parking available.111 EUR/ 120 USD per night. Find out more HERE.
Hotel La Plumeria – 8.8/10- Hotel at the heart of Cefalu, offering rooms with fantastic balconies overlooking the old town, towers of Duomo and La Rocca, free parking, continental breakfast included. 152 EUR/ 163 USD per night. Find more info HERE.
WHERE TO EAT IN CEFALU?
Options of places to eat in Cefalù old town are countless. However, the best places with fewer tourists are always in the backstreets and not on the main road. Via Carlo Ortolani di Bordonaro, almost at the back of the old town has some hidden away cozy places, some of them set on the seafront.
Al Ristoro Di Re Ruggero is one of them-offers warm and welcoming service and great local food.
Squagghio Icecream is also on Via Carlo Ortolani di Bordonaro. This was our gelateria to go with one of the most amazing real mango ice creams I ever had in my life (the second one was in Portugal).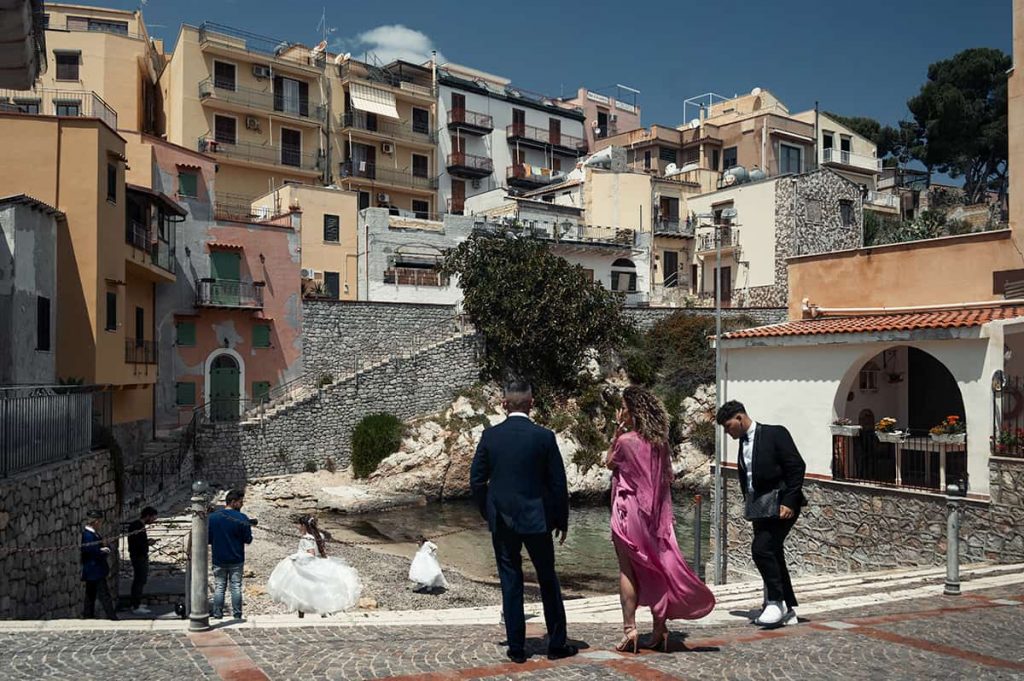 DAY 5-6: Palermo (2 nights)
Driving distance: approx. 76 KM (47 miles)
Total driving time: approx. 1 HR 30 MIN
Stops: Sant'Elia, Aspra
The rough, unpolished, crumbling down, loud and chaotic but undeniably charismatic Palermo is a complete contrast to everything else I saw in Sicily.
In the capital of Sicily, you can experience authentic unfiltered city life. You see people hustling to make their living at the doorsteps of the most enchanting gold-plated churches, and head-spinning palaces. Quite a number of immigrants from Africa and Bangladesh are calling Palermo their home- something you don't find in small towns of Sicily.
Wide streets dotted with glorious architecture, busy markets, billions of bars and street food stalls, dodgy alleyways, beggars, completely confused tourists, religious ceremonies- there were so many things going on at the same time in Palermo.
Surprisingly, spending a couple of days in Palermo was like a fresh breather and a curiosity boost after the sleepy mountain towns and slow-paced fishing villages.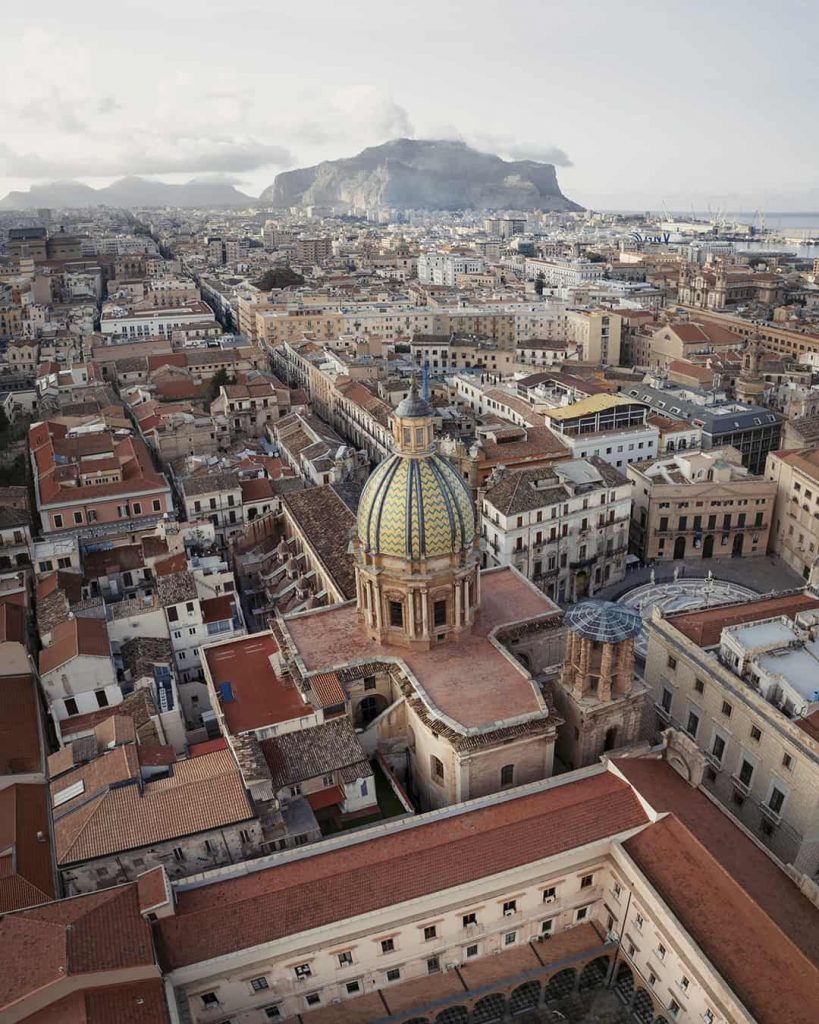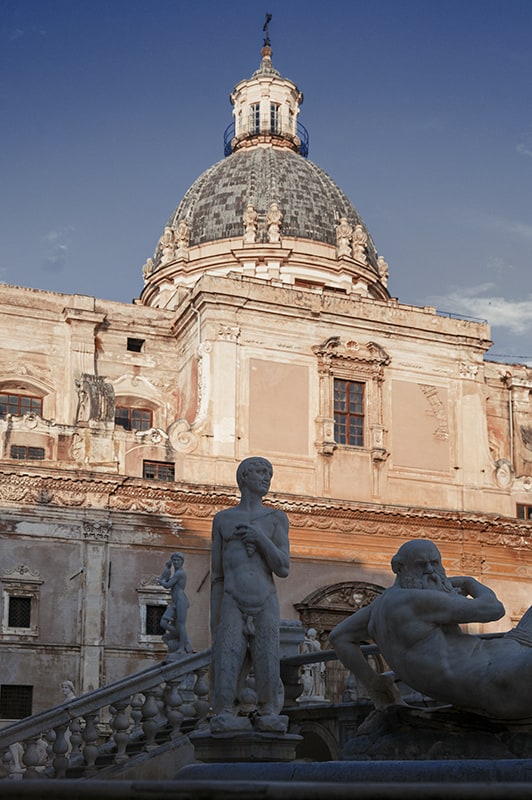 Things you can do in Palermo:
Treat your senses with sounds, smells, sights, and flavors at Ballaro morning market. Coming to full life at around 10-11 AM, a colorful and authentic like back in old days market will offer quite an entertainment. The highlight is the cheerful vendors shouting and singing serenades about their strawberries. You can find fantastic street food, bread, vegetables, meat, fish, home utensils, and clothes- they sell it all at the best prices at Ballaro in Palermo.
Visit the famous architectural monuments- Cathedral of Palermo, Palace of Normans with golden mosaics of Palatine chapel, admire the red domes of the St. John of the Hermits church, Martorana and Santa Caterina Churches and fountain of shame (Fontana Pretoria).
Stroll through pedestrian streets of Corso Vittorio Emanuele and Via Maqueda intersecting at Quattro Canti (four corners)- the heart of the historic district of Palermo.
Try as much street food in Palermo as you can because it is said to be the best in the world! You will find famous arancini with all sorts of fillings (not only the usual meat).
Drive to Monreale for the impressive Unesco listed Monreale cathedral and the best bread in the region. Built in the 12th century, Monreale cathedral and its cloister contain the largest concentration of Norman, Arab and Byzantine art in one building. 2200kg of gold were used to create Monreale mosaics depicting scenes of the New and the Old Testament. Undoubtedly, those Byzantine mosaics are one of the most magnificent in the world. We have spent almost an hour just admiring the craftsmanship and detailing. Once you finish exploring the cathedral, head to any Panetteria (bakery) in town to buy some delicious Monreale bread- it was definitely the nicest one we had in Italy.
Visit nearby seaside towns. We stopped at Aspra and Sant'Ellia when driving from Cefalù to Palermo- those are small fishing villages with a fantastic atmosphere, and opportunities to swim and meet locals.
Top Tip: Park your car at the accommodation and walk. Driving in Palermo is a bad idea due to traffic. Also, the historic center is easily walkable. If you stay a little bit outside of the historic center, it is a good idea to catch a public bus or a taxi just to avoid the headache of driving and looking for parking.
WHERE TO STAY IN PALERMO?
LA CASETTA NORMANNA– 10/10- Apartment located in the historical center of Palermo, with free parking and a garden. 100 EUR/ 109 USD per night. Click HERE for more info and the latest prices.
Ai Tre Mercati– 9.6/10- Bright simple rooms with balcony, close to Ballaro market and other historical center attractions, excellent Italian and continental breakfast included, very helpful and knowledgeable host (which is a bonus, especially in Palermo). 114 EUR/122 USD per night. Find out more HERE.
Storie di Palermo– 9.1/10- Accommodation is located in the historical center of Palermo close to Fontana Pretoria and Palermo Cathedral. Huge rooms are decorated with beautiful colorful tiles. 82 EUR/ 88 USD per night. Check for more info HERE.
N'Amuri di Casa– 10/10- simple but cozy one-bedroom apartment (can host up to 4 people) in the historical center of Palermo features a small balcony and offers free parking. 90 EUR/ 97 USD. Find out more HERE.
CATHEDRAL VIEW APARTMENTS-9.6/10- absolutely stunning and spacious 2-bedroom apartment in a historical building with a balcony opening up to the views of Palermo Cathedral. 335 EUR/360 USD per night. Check for more info HERE.
What to eat in Palermo
All sorts of arancini. A classic one has the meat filling. However, in Palermo, you can find many different types of fillings to choose from- mozzarella, salmon, swordfish, mushroom, and many more.
Try different types of seafood. A great place to and value is at Ballaro market where you can pick your treat from the many different stalls. You can also find cozy market restaurants with colorful covers where you can break for delicious semi-street food lunch.
Cassata siciliana al forno at Caffè del Kàssaro. My favorite Sicilian cake, as usual with ricotta. But this one is different from the rest I have tried in Sicily.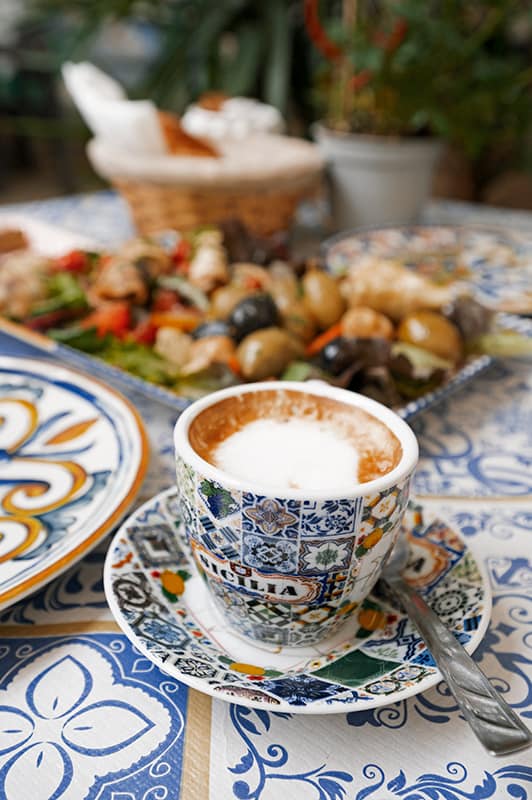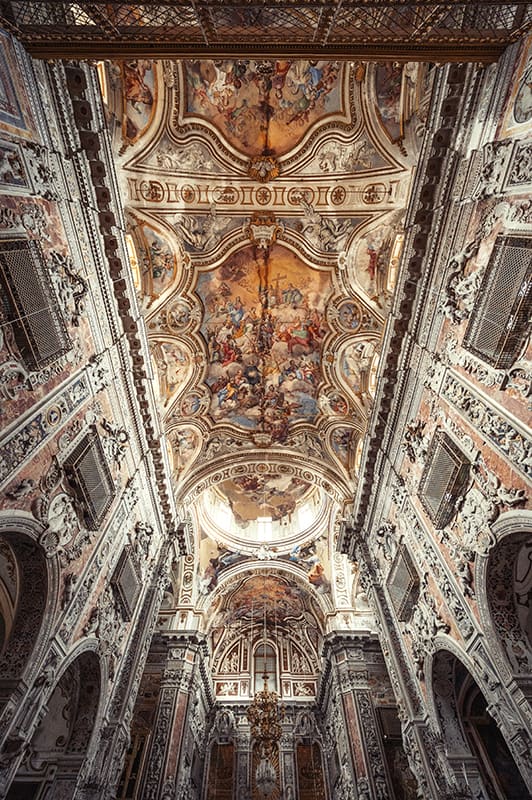 DAY 7-8: Castellammare del Golfo and Lo Zingaro Nature reserve (2 nights in Castellammare del Golfo)
Driving distance: approx. 60 KM (37 miles)
Total driving time: approx. 1 HR 20 MIN
Stops: Monreale Cathedral
A couple of days in busy Palermo was just a perfect amount of time for us, although you could spend there much longer, or make it as a base for visiting nearby attractions.
Now we are heading North West with a short stop inland at Monreale Cathedral and back on the coast to the seaside town of Castellammare del Golfo. It will be our base for 2 nights. The main plan here is to hike Lo Zingaro Nature Reserve. The entrance to the reserve is conveniently located only 15 min drive away from Castellammare del Golfo.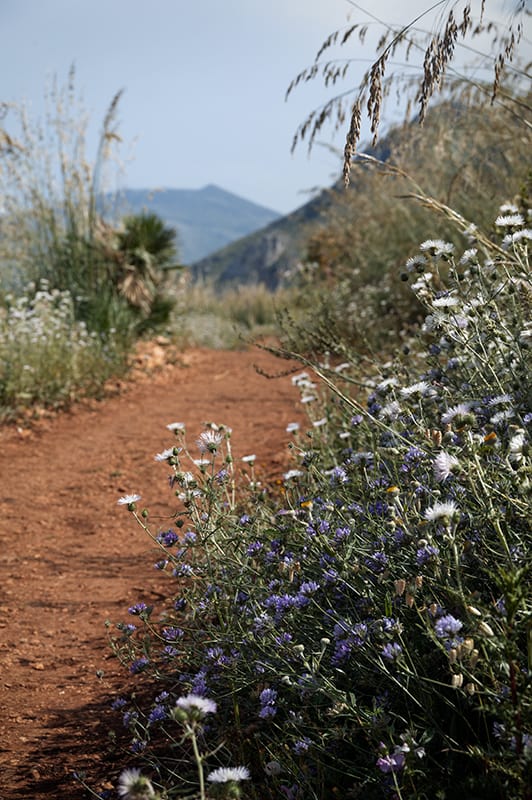 Lo Zingaro Nature Reserve is Sicily's first protected area established in 1981. It features several nature trails. One of the most popular is a relatively easy 7km one-way (14 km round trip) trail above the coast with 6 wild beaches you can stop at for a swim. Lo Zingaro became popular recently and is definitely one of the most visited natural places in Sicily due to its spectacular panoramas.
Entrance fee: 5 EUR per person per day, opening hours from 7 AM to 5 PM during the summer months and 8 AM to 4 PM off-season (winter, late autumn).
Top tip: bring snacks and water because there are no supplies along the trail except one sandwich kiosk at the South entrance side. Also, although doable in several hours, you might want to dedicate almost a full day to Lo Zingaro as you may not notice the time spent sunbathing and swimming in crystal clear waters.
RELATED READS: Make sure to also check my full guide to Lo Zingaro nature reserve in Sicily, Italy.
Castellammare del Golfo
Named after the seafront castle (Castello Arabo Normanno ) overlooking a large gulf, Castellammare del Golfo was founded in the 6th century BC Elymians as a commercial port.
The slopping streets and staircases of the Castellammare lead to the picturesque marina (old harbor) dotted with fishing boats and small fancy yachts. Seeing so many fishing boats docked around, you can naturally expect to find some great fresh seafood restaurants. Choices of which are plentiful in Castellammare.
There is no shortage of sandy and pebble beaches in the area of Castellamare del Golfo. The most accessible is Cala Petrolo beach situated east of the historical center. I wouldn't recommend swimming there; it didn't look clean and the setup of the massive concrete wall behind was not appealing at all.
Instead, head further east to Spiaggia Playa (around a 20min walk from the old town)- a long stretch of sandy beach backed by many restaurants and cafes. Spiaggia Playa is a swimming place loved by locals and gets busy during the peak summer months.
Alternatively, drive 10 minutes West of Castellammare del Golfo to the wild beaches Cala Bianca or Cala Rosa. You will have to navigate your way from the main road to one of the hidden turns leading to those pristine beaches.
Head to Belvedere Castellamare del Golfo for scenic views overlooking the town and stretching as far as Palermo.
WHERE TO STAY IN CASTELLAMMARE DEL GOLFO?
Le Sette Meraviglie– 9.7/10– simple and bright one-bedroom apartments with balcony and sea view, offer free parking. 94 EU/101 USD. Find out more and book HERE.
B&B Nencioli– 9.8/10– nicely decorated spacious rooms with balconies are offered in this B&B which is also located in the historic center of Castellamare del Golfo. Continental breakfast is also included. And served at a terrace with a beautiful view, free parking included. 109 EUR/117 EUR per night. Find out more and book HERE.
Atrium– 9.8/10-located 10 min walk from the beach, the accommodation offers elegant rooms with terrace or balcony, free parking, shared kitchen, and exceptional continental breakfast included. 88 EUR/ 94 USD per night. Find out more and book HERE.
Santina-9.5/10– bright fresh rooms, fantastic seaside views, and great terrace, free parking and breakfast included. 264 EUR/ 283 USD per night. Find out more and book HERE.
Gastronomical tip: try cassatelle– ricotta and chocolate-chip-filled pastry in a sweet dhow, usually deep-fried. It is a specialty of Castellammare del Goflo, and you can find it all around the town. Our host in Palermo recommended roadside bar La Sorgente which specializes in cassatelle pastries. Trust me they are really good, so we came back multiple times.
DAY 9: Favignana (Egadian islands) (1 night)
Driving distance: approx. 42 KM (26 miles)
Total driving time: approx. 50 MIN
Parking: Leaving the car for the night in Trapani
The time spent in Castellammare del Golfo and Lo Zingaro was slow-paced and relaxed. To extend our semi-chilled vacation(considering that we always move around and explore places), we decided to spend one night in Favignana. It is located on the west coast and is reachable by 30 min ferry ride from Trapani.
Favignana is the largest of the three Egadian islands, but still small enough to tour its aquamarine beaches on an old-school bicycle. The other two islands are tiny Levanzo and the wild one- Marettimo.
Favignana can be paralleled to the laid-back island life of the Caribbeans – a perfect place just to do nothing, go on a slow beach hopping with many stops for an ice-fresh granita.
For this reason, the best way to explore Favignana island is by bicycle, electronic bike, or scooter. There are countless rental spots (Noleggio Bici e Motorini) just outside the ferry port and in the old town.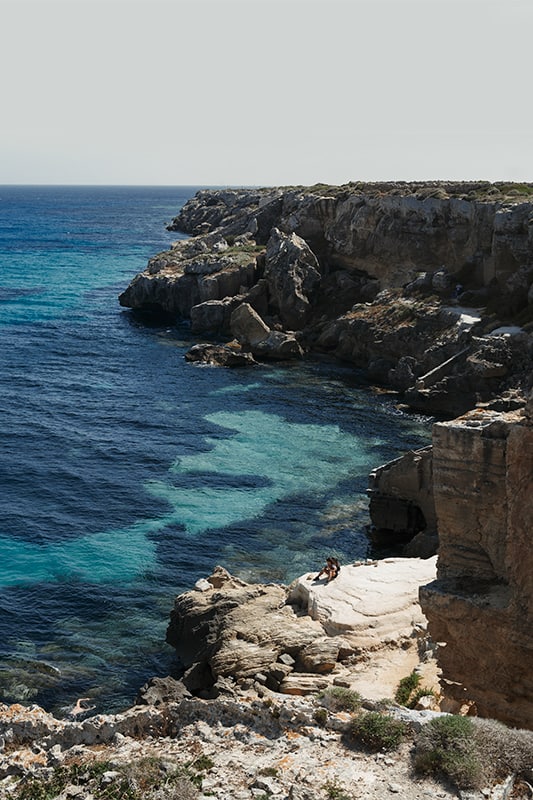 Things to do on Favignana island
Beach hopping. The noteworthy ones are Calla Rosa, Calla Azzurra, Spiaggia Lido di Burrone, and our favorite the unique Bue Marino- an old query turned beach with impossibly blue waters.
Catch the sunset at Cala Rotonda located on the western part of the island which was completely wild and scenery wise reminded me of the Turkish side of Cyprus.
Just do nothing- it is an island to slow down, sip some aperitivo, coffee, or granita- whatever your preference is. A perfect place for that is tiny Favignana's historical center, the Piazza Europa- one of the two main old town squares (the other one just 50 meters away is Piazza Madrice).
Try street food- tuna burgers to be specific. Pescheria Florio at the corner of Piazza Europa is a place to go (we ate there countless times during our 1.5-day stay).
If you have more time, catch a boat to Levanzo island and spend a couple of hours there. Marettimo is further away, with fewer daily connections, and also the wildest out of all 3 islands. You should visit it if you have more than a night in Fivignana.
READ MORE: my complete guide to Favignana and Egadi islands, Sicily.
Top tip: if you are arriving in a rental car, park it for the night in a large parking lot at Piazza Vittorio Emanuele in Trapani. It wouldn't make sense to bring the car to Favignana- costly and you won't need it. Parking in Trapani costs only 5 EUR for a day (and that's the maximum you can pay in one shot). Therefore, if you are visiting the Egadian islands only for one night and need to leave your car in Trapani, this is a perfect option. Note that you will have to walk 15 minutes to the ferry from the Piazza Vittorio Emanuele parking lot.
WHERE TO STAY IN FAVIGNANA?
Cave Garden Rooms- 9.7/10- we stayed here and it was amazing-located a few kilometers inland but free pick up and drop off from the ferry is provided. If you planning on renting a bike, it is a perfect place to stay. The family-run hotel features special cave rooms which are very modern and extremely comfy beds. The place was very peaceful, the breakfast amazing, and the hosts were absolutely incredible. Highly recommend! 60 EUR/64USD per night. Check for more info, availability, and booking HERE.
Residence Scirocco e Tramontana – 9.3/10– Fantastic one-bedroom apartment with beach vibes, overlooking the sea and close to the ferry port. 155 EUR/166 USD per night. Check for more info, availability, and booking HERE.
Casa Vacanze Senia Del Rais– 9.4/10 – vacation house, located inland of Favignana, free pick up and drop off from the port is included. 147 EUR/ 158 USD per night. Check for more info, availability, and booking HERE.
DAY 10-11: Trapani (2 nights)
Driving distance: approx. 90 KM (56 miles)
Total driving time: approx. 2 HRS
Visiting: Erice and San Vito Lo Capo
Trapani is the biggest port town in West Sicily which also has an airport. On my first visit to Sicily back in 2016, Trapani was where I landed. The old town of Trapani isn't huge and features an atmospheric waterfront facing the west side (great for sunsets). You probably won't need more than half a day to explore Trapani's historic center at a slow pace.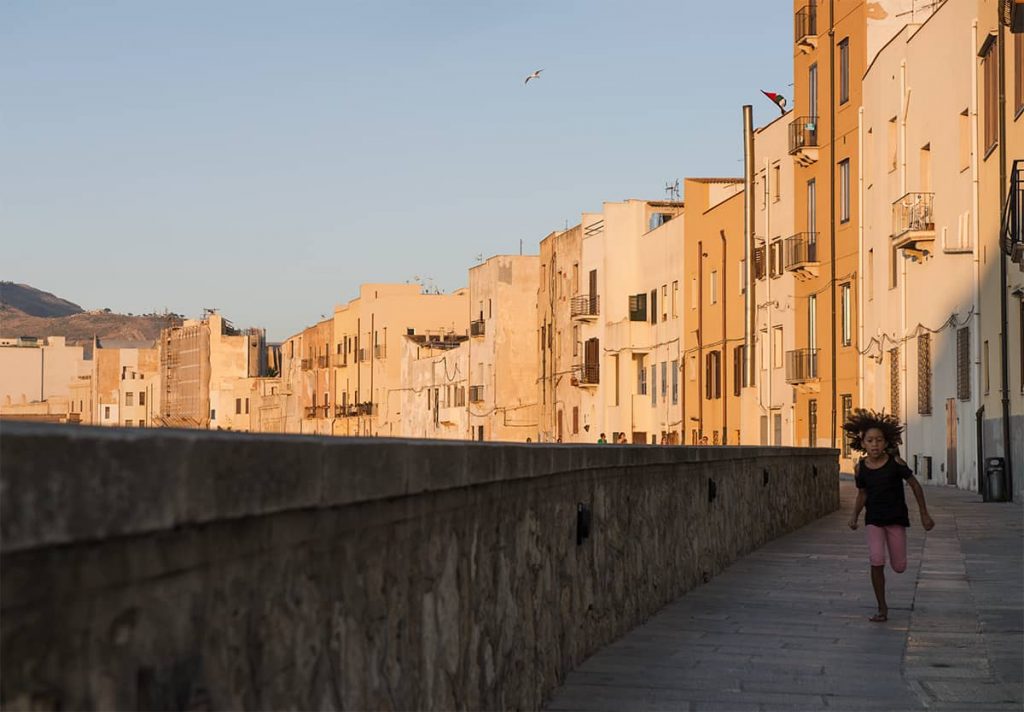 Top Tip: Trapani is a perfect base for exploring Western Sicily because many attractions are within a 30min to 1-hour drive.
Things to do around Trapani
Visit Erice- a mountain-top town frozen back in time.
You may wonder if, after seeing a few mountain towns of Madonie, you really need to see another one. The answer is yes. Erice is absolutely unmissable on your Sicily trip and it is different from what you may have seen before.
Erice is a well-preserved medieval town, with narrow cobblestone streets winding up and down, pretty piazzas, churches, castles, and incredible views overlooking Trapani on one side and Monte Cofano Natural Reserve on the other. Driving the classic hairpin mountain road, you will find Erice situated 751 meters above sea level and often covered in its personal cloud. To catch the misty views, and great light, and to avoid crowds (tour buses start floating in at around 9 am) aim to come early morning. Also, you can come for an evening stroll with an opportunity to catch a beautiful sunset.
There are quite a few wonderful viewing points around the whole perimeter of Erice. But one of the best ones opens up from Gardino del Balio – the garden next to Balio Castle (which is also open for visitors).
Useful Tip: if you are not keen on driving the windy roads, you can take a cable car from Trapani. A round trip costs 9 EUR per person). Coming back during the sunset time by cable car is also a fantastic experience.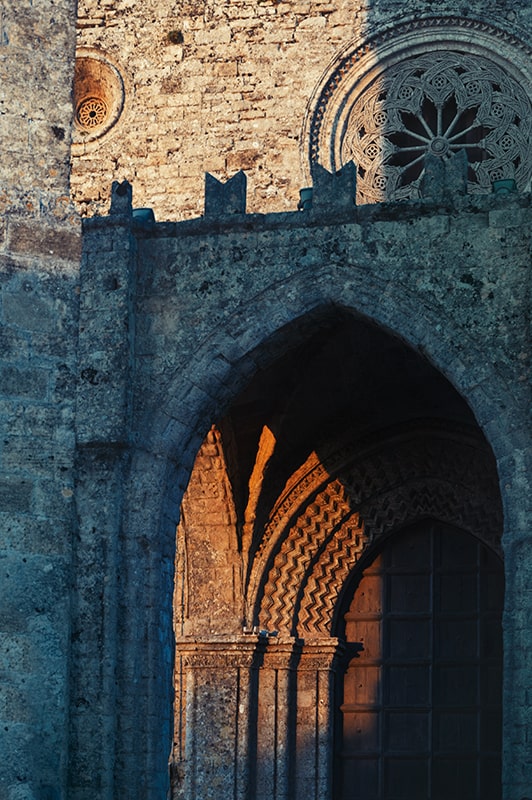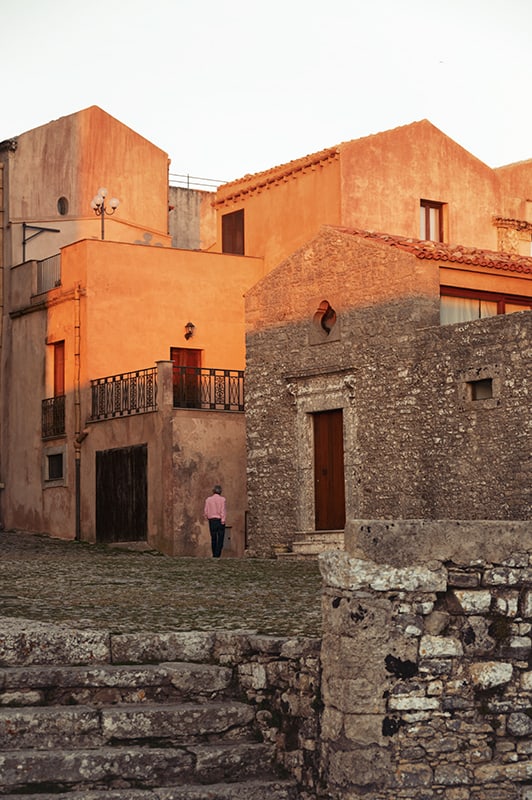 Visit Monte Cofano Natural Reserve.
Heading up north towards San Vito Lo Capo, Monte Cofano Nature Reserve is home to some of the best sceneries in Sicily. You can go on a light hike around the Reserve, or stop at one of the less crowded beaches in Macari (Spiaggia di Macari). An interesting detour is Grotta Mangiapane – a tiny cave village turned museum. The cost for the visit is a donation of your chosen amount.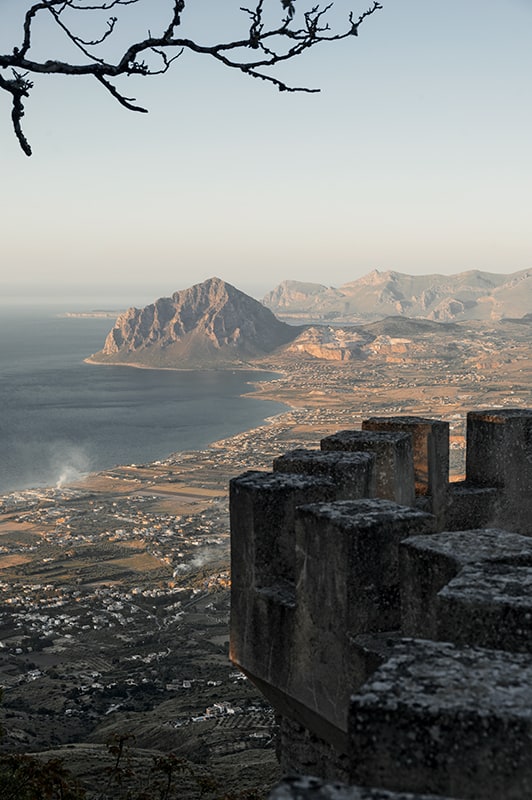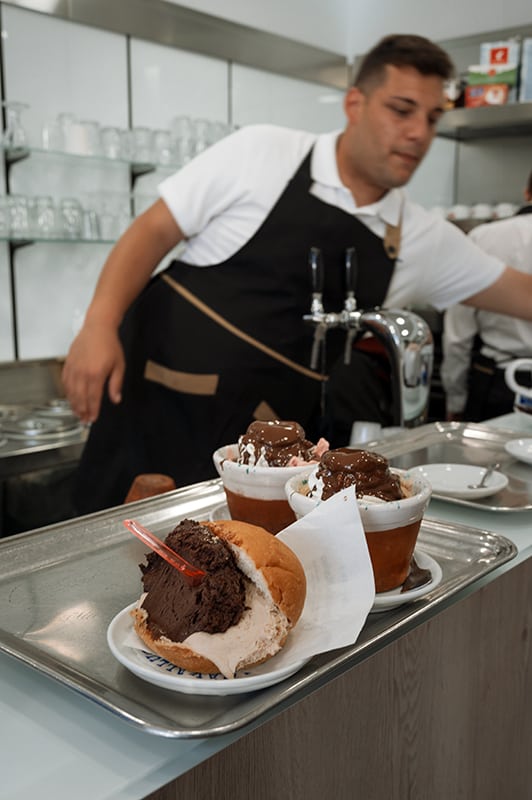 Visit San Vito Lo Capo beach.
San Vito lo Capo located at the very northwestern tip of the island is considered one of the best beaches in Sicily. No wonder it became a popular summer destination as it features a long stretch of white sand beach dotted with colorful umbrellas and divided into free and private sections.
A number of bars and restaurants dotted along Via Lotaranea Lungomare, plus fantastic views of the nearby mountain is a full package for those who love bustling seaside towns.
I have to admit San Vito Lo Capo wasn't my cup of tea- it was just a little too busy even in May. But I can see why it is a great hangout spot, especially for teenagers and students, and also families since the sea access is quite shallow.
Dessert Tip: When in San Vito Lo Capo, try "fredo caldo" desert at Cavalluccio Marino coffee bar. Couscous is also a specialty there but I didn't particularly enjoy that dish.
Well-preserved and based in gorgeous surroundings, Segesta temple and the theatre are the remains of a former ancient city founded by Elymes. Segesta is 30 min drive from Trapani. The visit will cost you roughly 12 EUR. There is a separate fee for the shuttle bus taking visitors to the site. You must leave your car at a paid parking and also pay a 6 EUR entrance fee for visiting the temple and theater.  Note that the theater is located a little bit higher up on Mount Barbaro 400 meters above sea level. If you are not keen on walking, there is another shuttle bus for 1.5 EUR one way which can take you there.
Visit Favignana island on a day trip. If you don't want to spend a night in Favignana, Trapani is a perfect base for a day trip to the Egadian islands. Connections from Trapani to Favignana are frequent and you can enjoy a relaxed day without having to spend the night.
WHERE TO STAY IN TRAPANI?
Le Cupole Suits & Apartments– 9.7/10- spacious minimalistic and bright apartments in the heart of Trapani with private parking available. 101 EUR/108 USD per night. For more info, availability and bookings click HERE.
Tra I Mari– 9.7/10- One-bedroom house in the historic center of Trapani with free parking available, perfect for a longer stay in Trapani. 116 EUR/ 125 USD per night. For more info, availability and bookings click HERE.
Room of Andrea Hotel– 9.2/10- a boutique hotel offering elegant rooms in the historic center of Trapani, buffet breakfast included. 162 EUR/174 USD per night. For more info, availability and bookings click HERE.
Dimora Botteghelle– 9.5/10- charming B&B with beautiful rooms featuring traditional arched stone walls, 1 min walk from the beach in Trapani historical center. 128 EUR/ 136 USD per night. For more info, availability and bookings click HERE.
WHERE TO EAT IN TRAPANI?
Boca Pizzeria Trattoria– not exactly in Trapani old town but only 10 min drive in Rigaletta town. This place was my number one Pizzeria in Sicily serving super delicious pizzas on focaccia type of dough with a very generous amount of toppings. Sevice was unmatched considering how busy this place in the middle of nowhere gets. Reservation in advance is recommended. We came without one but super-efficient restaurant manager made sure to get us a table in under 10 minutes.
DAY 12- 13: Ragusa and Modica (2 nights in Ragusa)
Driving distance: approx. 313 KM (194 miles)
Total driving time: approx. 4 HRS 50 MIN
Stops: Punta Bianca
Alternative stop: Valley of Temples
This leg of the journey is the longest on our road trip. We will be heading from Trapani to the baroque gem Ragusa. Along the way, I have included an off-the-beaten-path stop at Punta Bianca– a rival to the more well-known Scali dei Tuchi (Turkish Steps) in Agrigento province.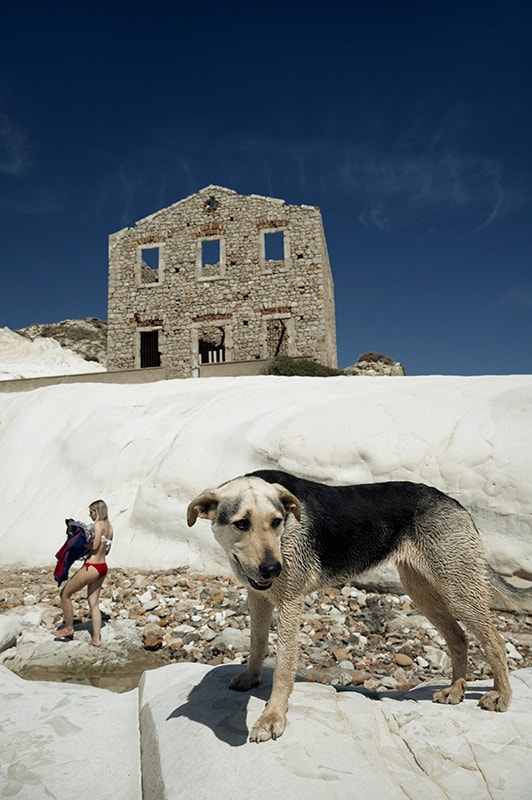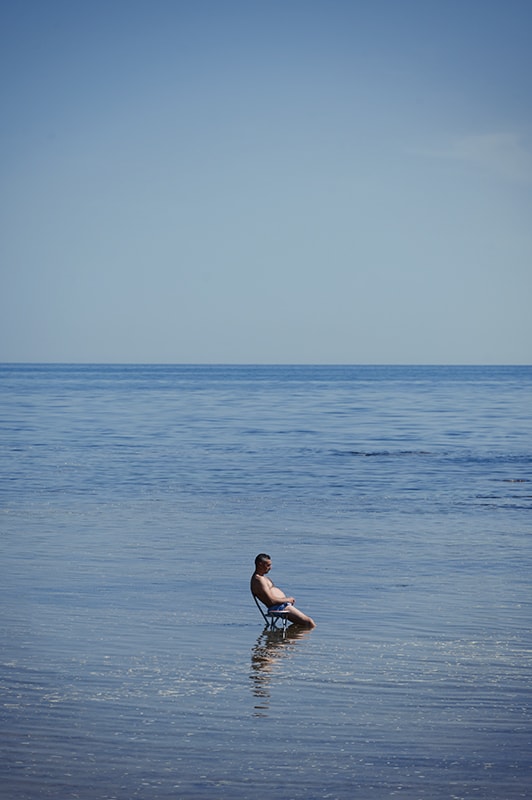 Alternative detour: If you are keen on history, ruins, and temples, then along the way, instead of Punta Bianca, you can stop at the famous Valley of Temples in Agrigento. We were not too keen on visiting this tourist sight and only witnessed it from afar while driving on SS115 road. It was quite a bizarre view- an ancient Temple of Concordia backed by the soviet type of urban landscape of Agrigento.
Instead of Valley of Temples, we chose to explore quite an unusual sight of Punta Bianca- a unique white rock beach with a lonely abandoned house. It was a bumpy off-road drive to the parking spot, and a short 500 meters walk down the steep hill to the beach.
The views here are different from what we saw everywhere in Sicily. With beautiful natural surroundings, Punta Bianca is a great stop for photography lovers. I advise coming during the sunset (we were there during midday, and even at that time the scenery looked impressive).
We spent a good couple of hours shooting and trying to swim at Punta Bianca (it is not ideal for swimming, although there is another beach nearby that looked more suitable for swimming).
Important: Don't step in the small bushes in this area. We saw a black long snake hiding and apparently, there are a lot of them in the area. Nothing to worry about, just avoid those small bushes and stick to the clear sandy paths.
Ragusa
Ragusa is one of the UNESCO baroque towns that belong to Val Di Noto – a crown jewel of southeast Sicily and an absolute must-visit.
The town of two souls-Ragusa is divided into the modern city and the ancient Ragusa Ibla- the baroque lounge. The split of the town happened after the 1693 earthquake. Ragusa Superior, today known as the modern Ragusa, was rebuilt based on efficiency, while the prettier and more atmospheric Ragusa Inferior or Ragusa Ibla (the lower part of town) was rebuilt in baroque style and now is a quickly growing tourism magnet.
Still, it doesn't seem to be completely discovered and you can pleasantly enjoy the maze of Ragusa's street free of crowds.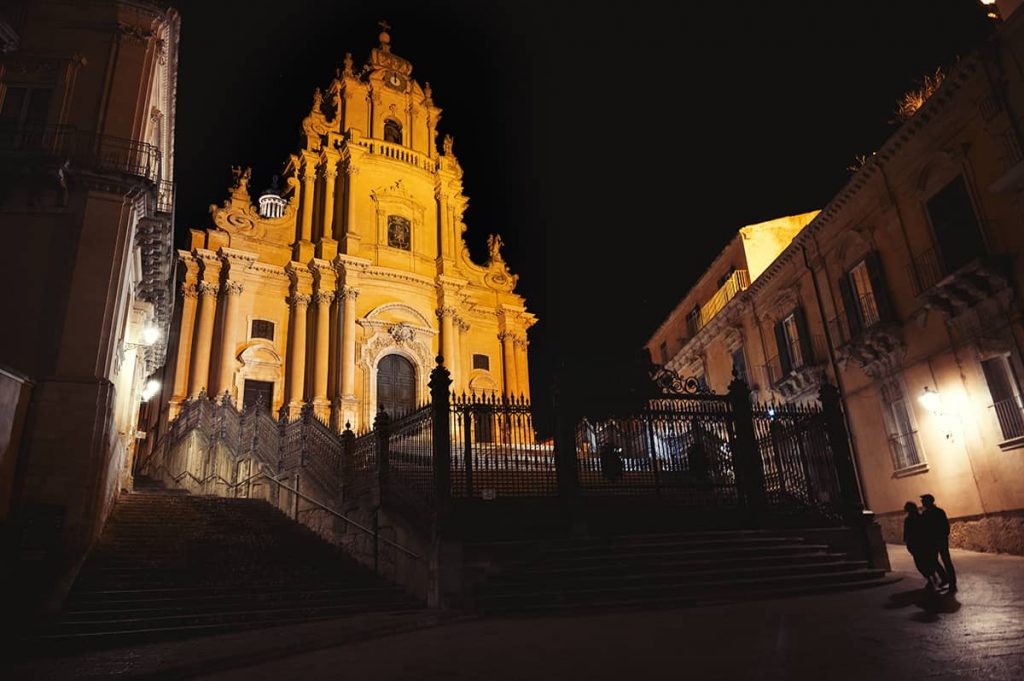 The main architectural landmark of Ragusa is Duomo di San Giorgio. The piazza surrounding the Duomo comes alive at night with its many bars and restaurants where you can have a drink or dinner.
Meanwhile, the iconic views of Ragusa Ibla can be seen from Chiesa di Santa Maria delle Scale (the church of Saint Mary of the Stairs).
The most pleasant time to explore Ragusa is early mornings when the streets are completely empty. At this time, you will only meet a few elderly people gathering at a local cafeteria sipping espresso and reading newspapers (and probably being the last generation to actually read old-school newspapers in this digital era).
While at sunset, head for the viewing point at Panoramica su Ragusa Ibla to watch the golden hues of the sunset painting the buildings followed by the street lights slowly illuminating the alleyways and churches.
Read my complete Guide to Visiting Ragusa: Sicily's town of two faces.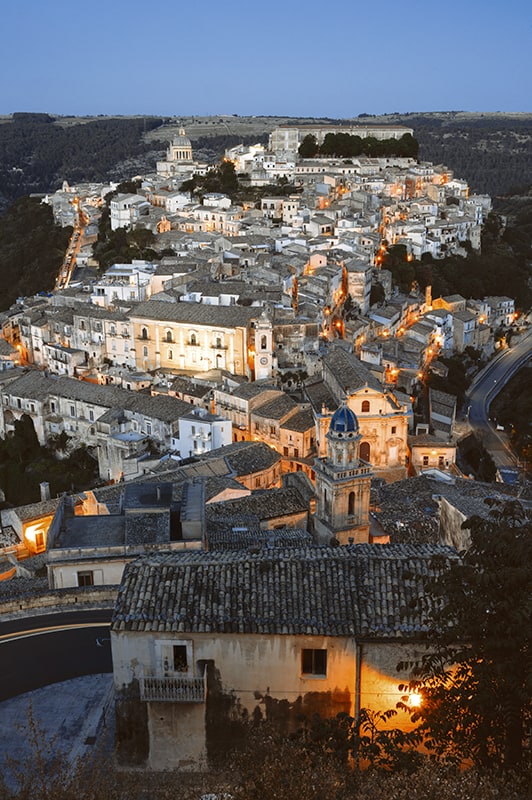 Modica- the town of chocolate
Modica is another town that belongs to Val di Noto and is particularly famous for its special cold-processed chocolate. Being a huge fan of dark chocolate, I headed directly to the oldest chocolate factory in town- Antica Dolceria Bonajuto, and joined their chocolate tour (with tasting included).
Other than plenty of typical Modica chocolate places, Modica is also renowned for its great baroque architecture. One of the most important architectural masterpieces is the Duomo di San Giorgio. 250 steps leading to it are connecting the lower (basa) and upper (alta) parts of Modica.
Most of the historical part is located in Modica Alta. Therefore there are plenty of steep inclines to deal with. We visited during midday and it was quite a challenge to walk around. Even in mid-May, the heat is already unbearable. For this, we found a cozy Bar del Duomo on the side of Duomo di San Giorgio and ordered chocolate granitas (a must-try in Modica) to cool down.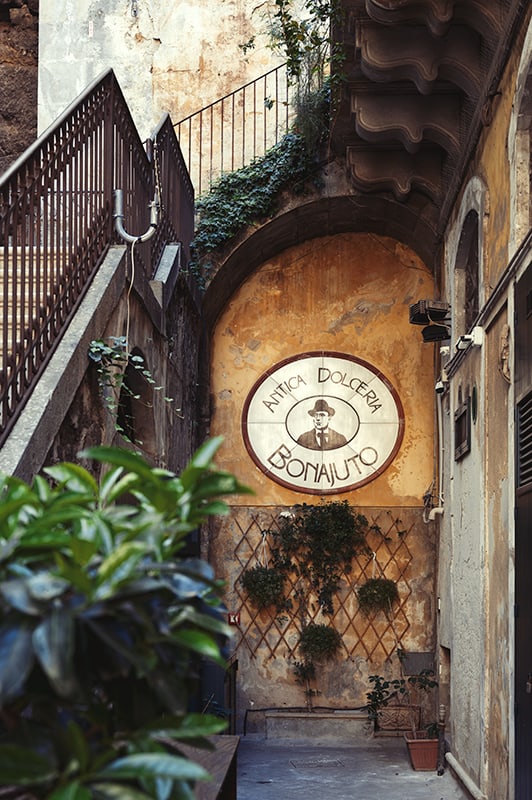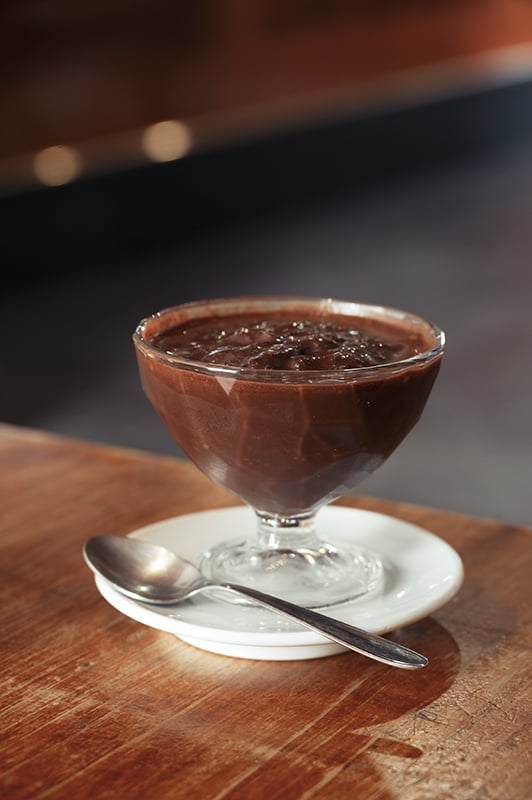 Other places to add to the itinerary of Val di Noto
Noto town. We haven't included Noto in this itinerary but it is probably the most famous town out of all Val di Noto Baroque towns. It is said to be the most beautiful at sunset time when the buildings of the historic town are glowing in golden light.
Scicli is the smallest town in Val di Noto and can be added to the day trip from Ragusa via Modica as all three towns are relatively close by.
WHERE TO STAY IN RAGUSA?
When choosing our accommodation in Val di Noto, I couldn't decide between Modica and Ragusa. It turned out that picking Ragusa as our base was the best choice as the town itself is also more charming than Modica. Therefore, if you also have doubts, go for Ragusa.
Amaca Iblea– 9.3/10- A cozy one-bedroom apartment in a historic building featuring fantastic views of Ragusa Ibla. We stayed here and it was one of my favorite places in Sicily. Parking is free but not easy to find in the old town, however, the host will help to sort this out. 53 EUR/57 USD per night. For more info, availability and bookings click HERE.
Epoca – 9.6/10- enchanting rooms in the heart of Ragusa Ibla, has beautiful terrace and breakfast is included, free parking is also available. 132 EUR, 141 USD per night. For more info, availability and booking click HERE.
Giardino Sul Duomo – 9.3/10- modern rooms with wood-beamed ceilings in a guesthouse offering a garden and a pool, a great view of Ragusa Ibla, and some rooms overlooking the Cathedral. 134 EUR/ 144 USD per night. For more info, availability and booking click HERE.
A.D. 178 Boutique Hotel– 9.7/10- gorgeous boutique hotel perfectly combining art, contemporary design, and classic Baroque architecture. Each room is also different. Located at the very heart of Ragusa Ibla. 200 EUR/213 USD per night. For more info, availability and booking click HERE.
From Day 14 our route was meant to continue back to South Italy, through Messina port. We only shortly stopped at a tiny hill-top town of Savoca where some of the Godfather's scenes were filmed.
However, if we had 3 more days to spare in Sicily, the places suggested below would have been definitely added to the route.
As you may have more time than us, it is likely that you will definitely want to include the following must-visit sights in East Sicily.
DAY 14: Ortigia Island (the historic center of Syracuse) (overnight in Syracuse/Ortigia)
Driving distance: approx. 77 KM (47 miles) Ragusa-Syracuse.
Total driving time: approx. 1 HR 30 MIN
The gem of the Eastern part of Sicily is the baroque island of Ortigia (or Ortygia) – in a lack of a better word-an appendix or an extension of the Greek town of Syracuse. 
Pedestrian-friendly Ortigia is renowned for its cultural heritage with a significant Greek influence. A UNESCO landmark, Ortigia was inhabited for over 3000 years and plays an important role in shaping the Mediterranean culture over the centuries.
Today, Ortigia attracts many culture lovers who will have a delightful time exploring its exquisite piazzas with impressive church facades and suggestive tiny streets. Whitewashed sun-kissed houses surrounded by crystalline sea and many restaurants are said to serve the food just as good as the one in Palermo.
Moreover, Ortigia is less touristy than Taormina and more polished than Catania.
Meanwhile, mainland Syracuse is the birthplace of Archimedes (a famous mathematician, philosopher, and inventor) with Neapolis Archeological Park, home to 5 century BC Greek theater, being an important historical attraction. While Valley of Temples in Agrigento is the most significant site showcasing how strong Greek influence was in south-east Sicily, the ruins of Neapolis in Syracuse come close to second.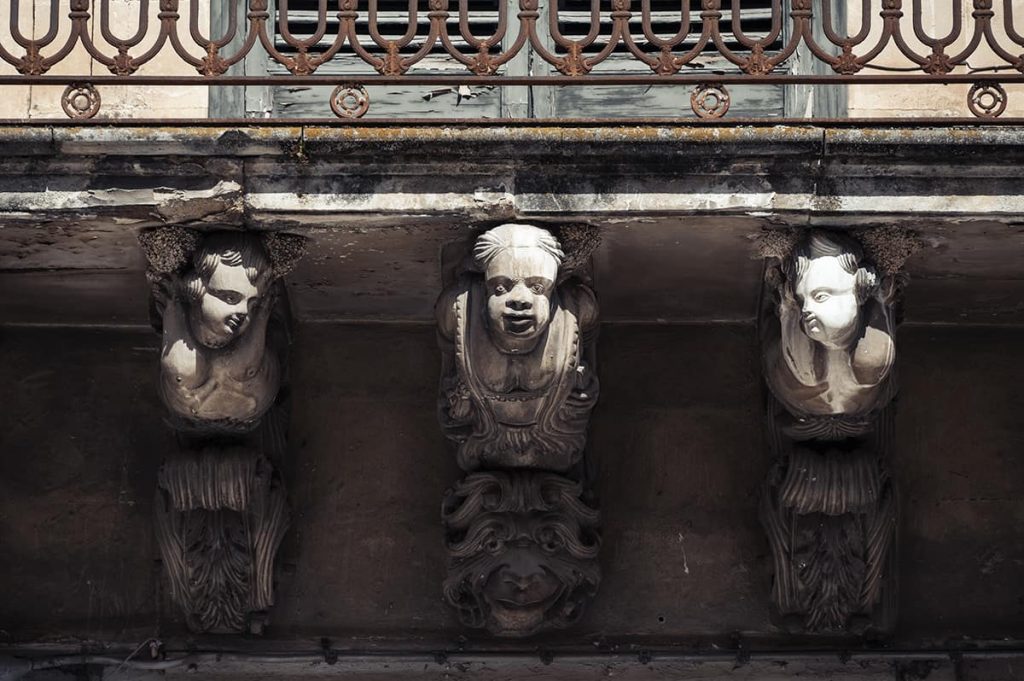 WHERE TO STAY IN ORTIGIA?
For your reference, and also for my future visit, I have shortlisted the following accommodation options to stay in Ortigia.
Il Duomo – 9.4/10- set in a 19th-century building this accommodation provides good value for money for the central location, a sweet breakfast is also included. 94 EUR/101 USD price per night. Find out more info, availability, and bookings HERE.
B&B Porta Marina Ortigia– 9.2/10- Located in a historical building, the B&B offers classic rooms with balconies and sea views. A sweet and savory breakfast is also included. 152 EUR/ 163 USD per night. Click HERE for more info, availability, and bookings.
Henry's House– 8.9/10- Located in Ortigia, this unique boutique hotel provides artistically decorated rooms and offers a special experience. A terrace overlooking the sea is available in the common area. Pricey option but definitely popular and different.  246 EUR/ 264 USD per night. Click HERE for more info, availability, and bookings.
DAY 15: Etna hike (afternoon in Taormina) (overnight in Taormina or Catania)
Driving distance: approx. 156 KM (97 miles)
Total driving time: approx. 2 HR 46 MIN (estimated time if the night is spent in Taormina)
Etna – Europe's most active volcano, constantly keeping inhabitants of the surrounding villages on edge.  You have probably seen pictures of the mighty volcano spitting lava flames and fuming like a giant dragon.
The active volcano is not something you aim to conquer but you can still take a careful glimpse at its crater from afar. The highest point you can reach in Etna is 3326 meters above sea level.
You have 3 options to visit Etna:
Self-guided hike (cheapest but hardest option) starting at the base camp of Rifugio Sapienza at 1910 m above sea level. Here you can park your car and start a grueling 1416 meters climb over challenging terrain with very steep inclines.  Recommended only for confident and fit hikers.
Semi-self-guided hike. You can cut off the grind by taking a cable car from Rifugio Sapienza to 2500 m base (33 EUR per person round trip), and then a 4×4 bus to 2920m (24 EUR per person round trip). From here you will only have to hike the crater area.
Guided tour. Apparently, the most popular way to visit Etna volcano. The prices of guided tours range significantly. Possibly one of the best deals is this one on Get Your Guide (only 45 EUR per person, not including cable car cost).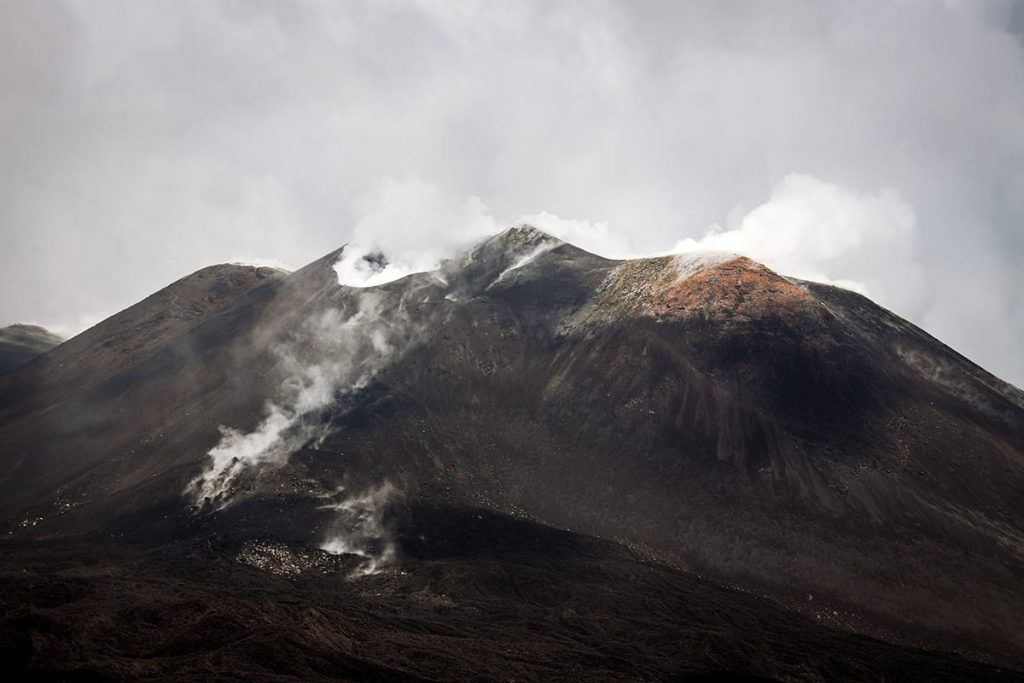 It will take you around half a day to visit Etna volcano. After, you have an option either to return to Catania or spend the night there before your flight (depending on your schedule). Or, visit Taormina as an afternoon trip, or even spend a night there before you head back to Catania airport the next day.
Taormina
Taormina is the most famous mountain town in Sicily featuring an imposing Greek theatre set against the beautiful panorama of the Sicilian coast. It is also the most touristic town in Eastern Sicily. Although Taormina looks pretty in the pictures, we had no intention of visiting it on our trip mainly because of it being overrun by tourists (we experienced over-tourism in Positano, and it was just not for us).
Nonetheless, there is a reason people come to visit certain places.  Undoubtedly Taormina must have its charms and spending a night there might give you an opportunity to enjoy a beautiful sunset and stroll tourist-free old town streets during the early morning or late evening hours.
Since you are in the area, it is also worth stopping by Savoca- a tiny hill-top town famous for the Bar Vitelli, where one of the famous scenes of the Godfather movie was filmed. Note that the bar itself is heavily overpriced, but if you are a fan of the film, it is worth having an espresso in this special place which still keeps the original setup as seen in Godfather.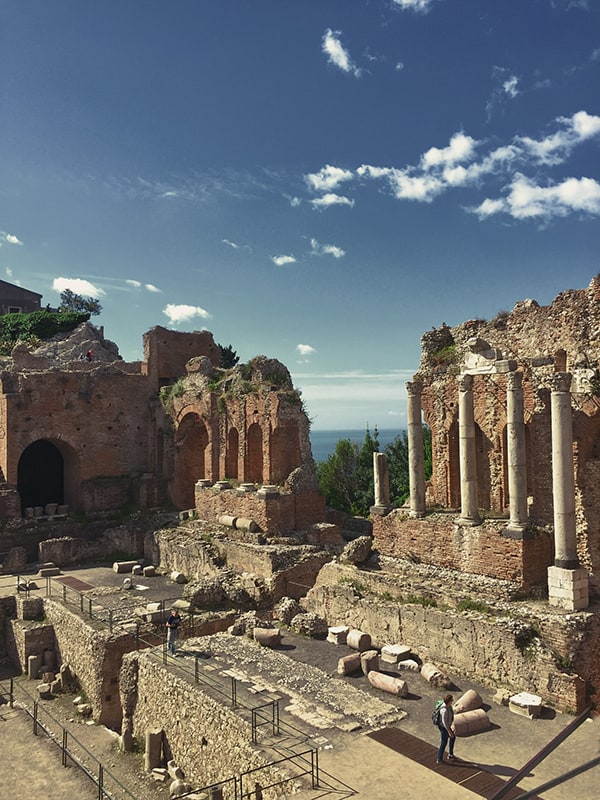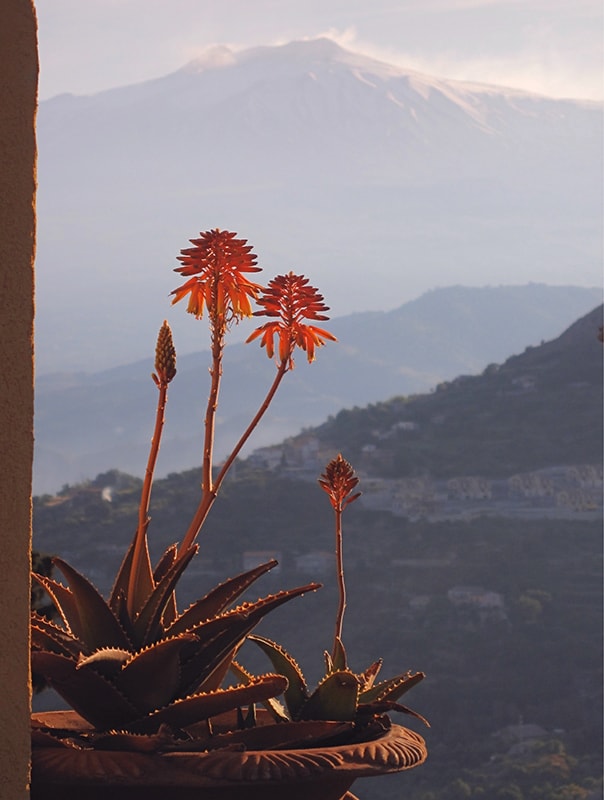 WHERE TO SPEND A NIGHT IN TAORMINA?
Taormina won't come cheap as it is a very popular destination. However, there are plenty of options not immediately in the historic center. The below ones got my attention:
B&B GRECO HOME– 9.8/10- beautiful bright room in an accommodation that also offers a common terrace, and continental breakfast, and only 950 meters to the beach is included, private parking is also available. 112 EUR/ 120 USD per night.Click HERE for more info, availability, and booking.
Villa Le Terrace Charming Rooms- 9.5/10- situated outside the busy Taormina historic center Villa Le Terrace features a fantastic terrace with mount Etna views. Rooms also have balconies with a fantastic panorama. 160 EUR/ 170 USD per night. Click HERE for more info, availability, and booking.
DAY 16: Catania (flight day)
Driving distance: approx. 70 KM (43 miles)
Total driving time: approx. 1 HR  (driving time from Taormina to Catania International Airport)
And that's a wrap for our Sicilian road trip, sadly…  But with a strong feeling that we will soon be coming back to this gorgeous Mediterranean island of Italy.
I hope you will find this itinerary inspiring and useful when planning your own Sicily road trip. If you have any questions regarding travelling around Sicily, do not hesitate to drop me a message.
If you loved the article and/or found this information useful, I would love it if you also join me on Instagram where I share my travel stories as I go (@theroadreel).
Also, please feel free to spread the word with other fellow travelers who may benefit from this post.
Sicily travel essentials & useful links
Here are links to essential travel resources and services I always use when organizing my trips.
PLAN YOUR SICILY TRIP WITH MY SICILY TRAVEL GUIDES