Planning on traveling to Calabria? Here are super useful things to know and travel tips for visiting Calabria, Italy's least explored region. In this post, you will find practical Calabria travel tips: how to get to and around, where to stay, what to expect when traveling in Calabria, what to see in Calabria, as well as some curious facts and interesting things to know before you go. 
I have visited Calabria as part of my South Italy to Sicily road trip, driving from Naples all the way down to the tip of the toe of Italy's boot, crossing the strait of Messina, and then returning back to Naples along the gorgeous Tyrrhenian coast.
Although I barely scratched the surface of this undiscovered region of Italy, I did a fair amount of research and practically planned my next trip to Calabria, Italy for deeper explorations. 
That being said, based on my short visit and plenty of research through dozens of different sources online, this is my Calabria travel guide with some very handy tips to help you plan a wonderful Calabria trip.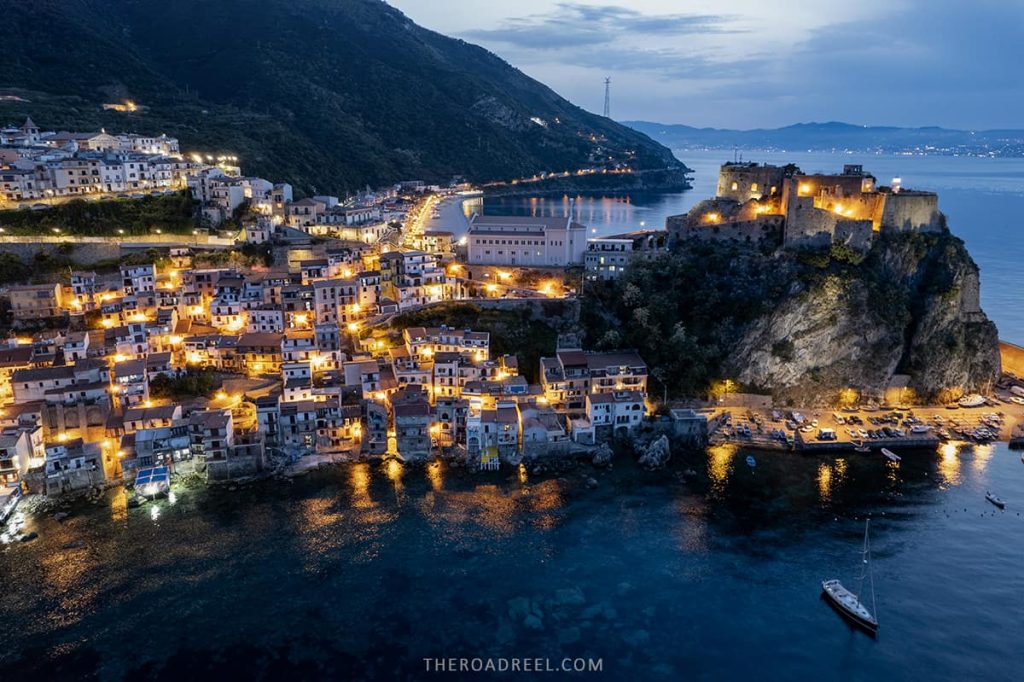 Disclaimer: This post contains affiliate links, which means that I may earn a commission if you make a purchase by clicking a link (at no extra cost to you). This helps to keep my blog running and growing by creating more awesome free content for you.
Calabria Travel Tips
1. Why visit Calabria Italy? Is Calabria worth visiting?
Located in the extreme south, Italy's toe of the boot, Calabria will hold your breath with its intense beauty of glorious sandy and rocky coasts, quaint historical villages sprinkled over the pretty Calabrian hills, and hot peperoncini on your pizza Calabrese.
There are many great reasons to visit Calabria but, aside from the beauty, the first and foremost is that Calabria is one of the most authentic Italian regions that has been barely touched by international tourism. Calabria is as local as it gets with its idyllic fishing villages and dreamy seaside towns lining the 500 miles of the coast. Meanwhile perched high atop the verdant Calabrian hills are mysterious mountain towns where the time stands still. 
Caressed by the dazzling blues of the Tyrrhenian and Ionian waters, the green rolling hills of Calabria are crisscrossed by barely walked hiking paths. With its 3 national parks, Calabria is a destination for untouched nature lovers.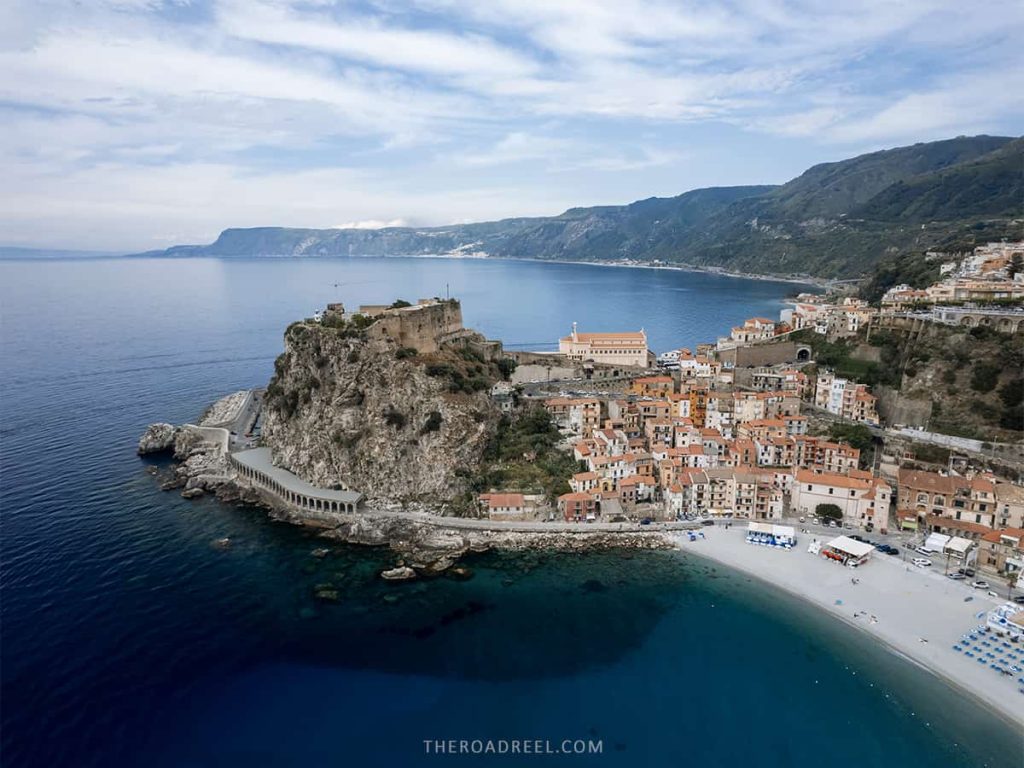 Moreover, Calabria's deeply rooted traditions and culture are influenced by centuries-old civilizations (Arabs, Spanish, Normans, and Greeks have put their foot on Calabria's lands). The diversity reflects in gastronomy, architecture, and even language.
English is barely spoken, even in Tropea, the most touristic town in the region. It implies that Calabria indeed is still a hidden gem in Italy. As a comparison, the other less explored region that comes to my mind is Basilicata, and yet it is slowly but steadily getting more famous thanks to the cave town of Matera hitting international headlines and Instagram feeds. 
2. What is Calabria known for
Here are some quick useful facts as well as a few curiosities about Calabria, Italy that are great to know before you go.
Calabria is a peninsula that forms the toe of the Italian boot.
Calabria is home to around 2 million people.
Calabria's capital is Catanzaro (not Reggio Calabria as many people tend to assume given the name). The provinces that form Calabria are Catanzaro, Cosenza, Reggio di Calabria, Vibo Valentia, and Crotone.
500 miles of Calabria's sandy and rocky coastline is bathed by turquoise-blue waters of two seas- on the west by the Tyrrhenian Sea and on the east by the Ionian Sea. Both seas meet at the Strait of Messina, separating Calabria from Sicily.
Calabria is covered in mountains, with only 10 % of the flatlands. The hinterlands of Calabria are formed of 4 mountain ranges.
Calabria's history goes back to the 8th century BCE and initially was colonized by Greeks and called Magna Graecia (which means "The Grater Greece").
July and August are the busiest months in Calabria when many beach towns get crowded with locals.
Calabria is mostly known for Tropea which is also called the Pearl of Calabria and the most popular and famous seaside holiday destination in Calabria, everything beyond it is mostly undiscovered or frequented by mostly locals during the summer months of July and August.
Calabria is one of the cheapest regions to travel in Italy.
The least explored part of Calabria is the mountains. Pollino national park shared between Calabria and Basilicata is the largest in Italy.
You can buy a house for 1 euro in Calabria (well, more a ruin than a house).
Gianni Versace (the famous Italian designer and founder of Versace brand) was born in Calabria, Reggio Calabria city.
Many Italian-Americans find their roots specifically in Calabria.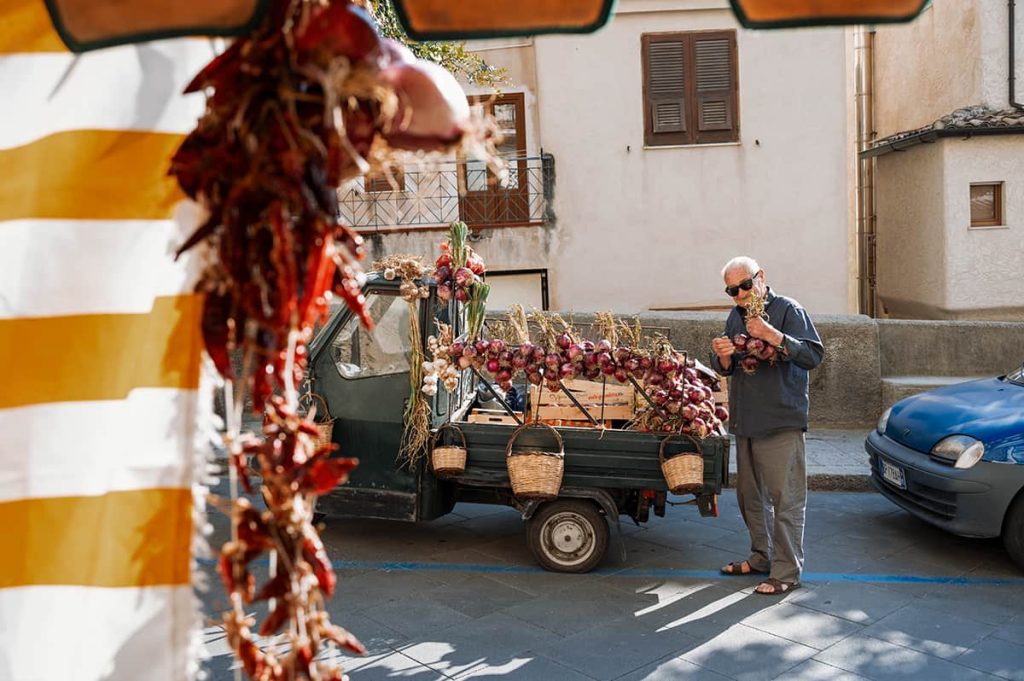 3. How to get to Calabria, Italy
Calabria can be reached through Lamezia Terme airport in the North of the region. This airport has domestic and some European connections.
The town of Reggio Calabria also has an airport but it serves domestic flights only. Thus, it can be a great option if you are coming from Milan or Rome.
If you are flying from outside of Europe, you may want to look at landing in Naples, or alternatively in Catania or Palermo in Sicily. From there you can either pick a rental car, jump on the train or get onto the ferry to reach Calabria.
Find the best rates to fly to Calabria from your destination with Skyscanner.
4. How to get around Calabria
4.1 Driving in Calabria is the best way to see the region
Driving is hands down the best way to travel around the Calabria region in Italy. If your goal is to visit small towns, especially in the mountainous areas, the car is the way to go. You will be independent and plan your time as you please. Public transportation is limited with the majority of the connections running along the main coastal towns. Bus service in Calabria is a mystery.
Moreover, driving in Calabria is easy and relaxed. Although there are some seriously overgrown backroads crisscrossing Calabria, they are in fairly good shape and there is no traffic.
Thus, my most important tip for visiting Calabria is to rent a car. I always find the best car rental deals for Italy with Discovercars.
Read more about the requirements for driving in Italy in my post: Tips for Renting a car in Naples and driving in South of Italy
4.2 Trains in Calabria run along the coast
Trains in Calabria is a great mean of transport if you only plan to visit a few towns on the coast. For example, Reggio Calabria town is well connected with Scilla, Tropea and Pizzo- the most well-known towns on the Tyrrhenian coast.
Note, that trains do not run in the mountainous areas of Calabria, Italy.
You can also reach Calabria by train from the main big cities of Rome and Naples. Although there is no direct connection and you will have to change once or twice depending on your final destination in Calabria. You can check timetables and book train tickets online on Omio or Trenitalia websites.
Tip: If you are planning on traveling by train, I strongly recommend booking long-distance trains in advance, especially during the summer season. This way you will get the best price which does increase closer to the travel date.
4.3 Getting around Calabria by bus is a mystery
Unfortunately, I could not find any substantial information about the public bus network in Calabria region. I find it hard to believe that there are no buses in Calabria. I am pretty sure there must be. However, the lack of information online (unlike for other regions in Italy) suggests that traveling by bus in Calabria is perhaps a mission impossible.
If you know where to find bus timetables for Calabria, please let me know so I can update this post for other travelers.
4.4 One of the most scenic rides in Calabria runs along the coast of the Tyrrhenian Sea.
If you are driving in Calabria, and time is on your side, follow SS18 regional road that runs along the Tyrrhenian coast. You will be blessed with spectacular views. The faster highway E45 might be suggested by Google Maps but it is not as scenic as the coastal road.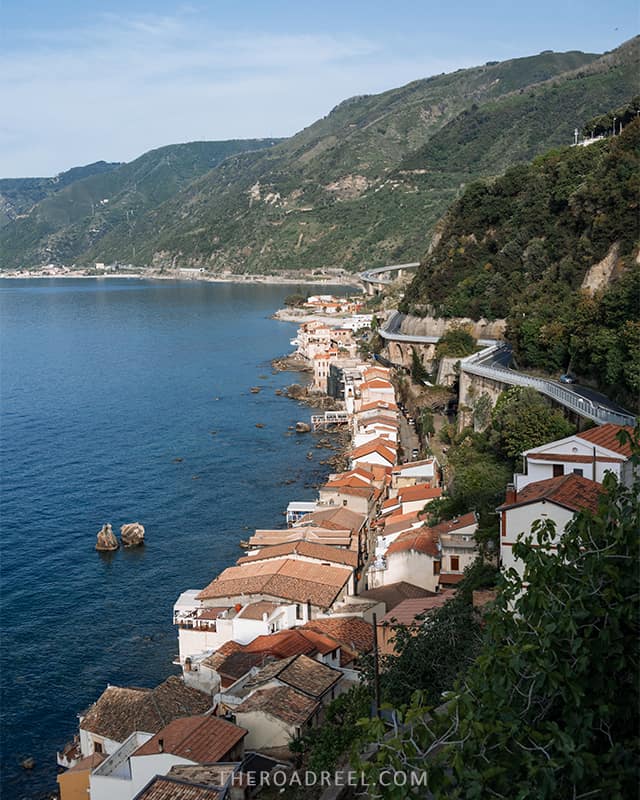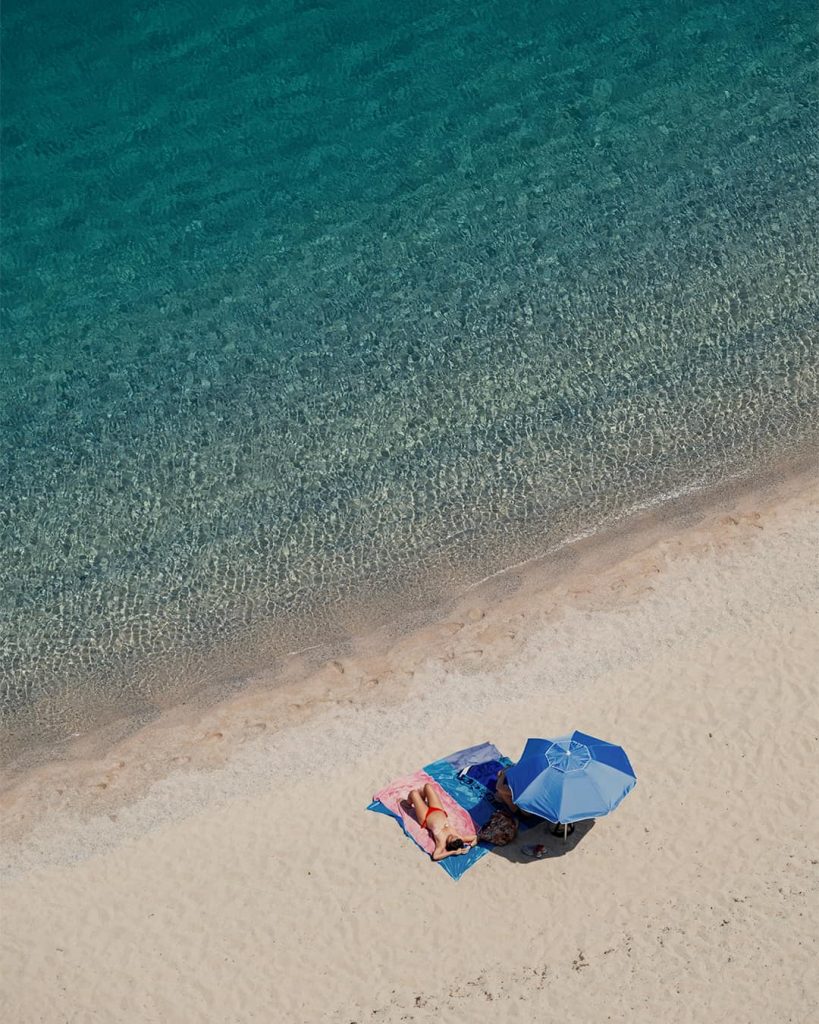 5. Where to stay in Calabria, Italy? 
To conveniently explore Calabria, you may want to pick a base for a few days from which you can do short half-day or day trips. This is the strategy I always use which helps me avoid the hassle of packing and checking in to a new place every night.
5.1 Seaside accommodation options in Calabria, Italy
There are many great accommodation choices on the coast of Calabria- from B&Bs to holiday homes which are very popular in Italy. I usually choose to stay in a holiday home and make sure it has a washing machine so I can do the laundry as well.
5.2 Stay in agriturizmi and small Calabrian towns
You will find some truly authentic accommodation options in the mountains and small hilltop towns around Calabria. Some of them are located in serene nature and known as agriturizmo – the eco-lodge type of accommodation offering a comfortable escape to wild nature.
The other great option is B&Bs run by local families in small villages. By staying in this type of place you not only get closer to the local culture and nature but also support small local businesses in remote areas of Calabria, Italy.
5.3 Choose larger towns for a livelier experience
The towns of Tropea, Reggio Calbria, Catanzaro, and Cosenza are the places where you will find the most action. Especially during the high season, you will always be able to come out in the evening and experience a bubbly night out in southern Italian style.
5.4 Avoid the resorts
I have read online that seaside resorts are not the best in Calabria Italy. Standards are not as high as up North or elsewhere in Western Europe. Yet, it is never my choice to stay in a resort while in Italy, I cannot share my first-hand experience, only an insight based on online reviews.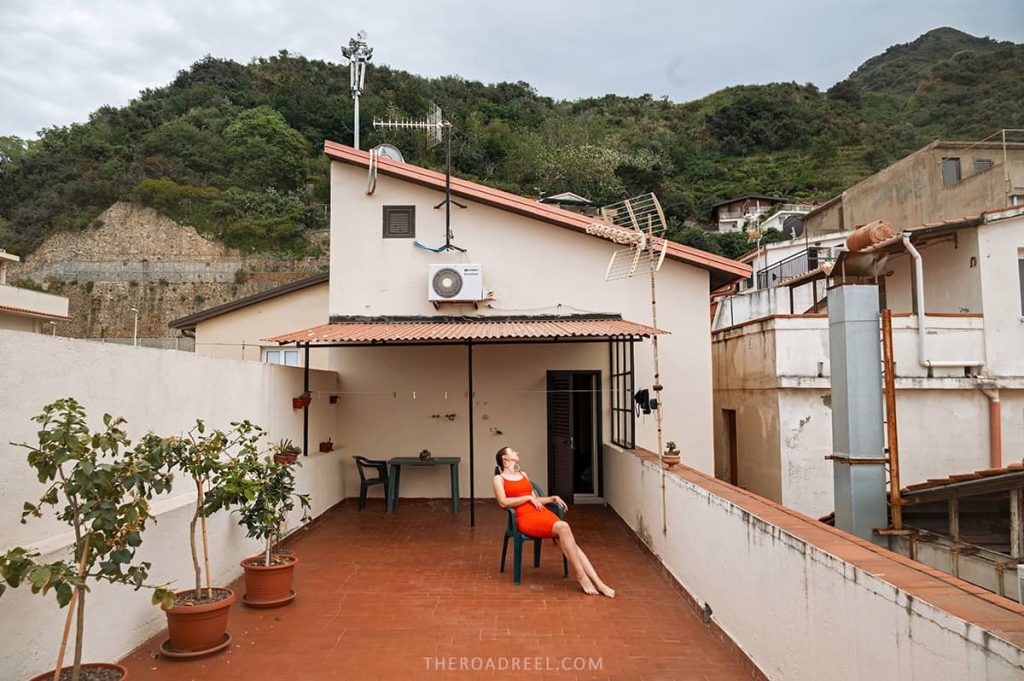 6. How much time do you need to visit Calabria Italy?
How long to spend in Calabria is possibly the most complicated question to give a straight answer to. Calabria has a lot of interesting places to visit – from old-fashioned seaside towns to misty mountain villages and natural attractions.  It could take months to explore.
I would not advise going for less than a week which is a super short time for such a rich region. Although you can tick some of the sights in just 7 days in Calabria, I would recommend aiming for at least two weeks in Calabria which will give you more time to explore the seaside and a little bit of the hinterlands.
Note that traveling around Calabria is not fast. The region is stretched out and going from the very south to the far north of the region or vice versa can easily take up to 3 hours. Driving in the mountains is even slower than along the coast because of slower speed limits and winding roads.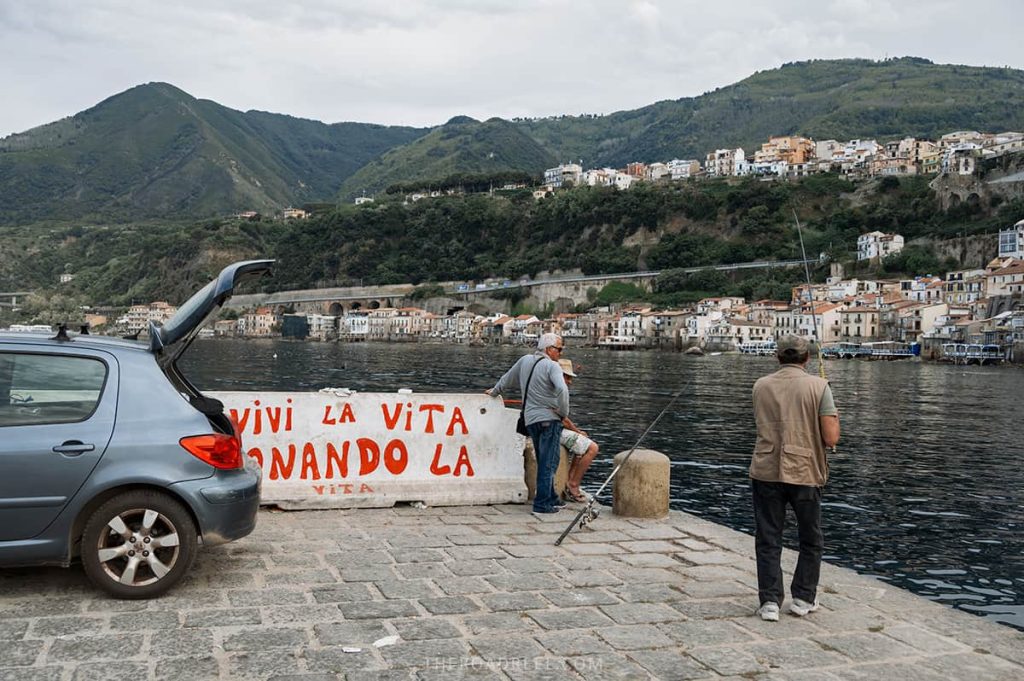 7. How to plan your Calabria itinerary
7.1 Mix and match your Calabria itinerary
Calabria is very diverse, and there are so many different sights to discover and activities to take: from lounging on the beach and water activities to mountains, hiking, biking, and white-water rafting, or exploring the seaside and mountain villages.
Your Calabria itinerary can be composed of solely coastal towns, or you can also add some mountain villages for variety. Perhaps the best way to plan is based on where your entry point to Calabria is and how much time you have.
You can either choose to go around the region, or pick a province and explore everything in one area. You can also combine your trip across several regions. Nearby island of Sicily, and regions of Basilicata, Campania, and Puglia are the sensible add-ons. That is exactly what we did on our 3-week South Italy road trip- drove from Naples along Tyrrhenian Coast all the way to Sicily with short stops in Basilicata and Calabria.
Check my Naples to Calabria Road Trip Itinerary (to be published soon) for inspiration.
Although there are a few must-sees and well-known towns such as Tropea, Scilla or Reggio Calabria that many travelers aim to visit, no Calabria itinerary will be the same or cover it all unless you have unlimited time.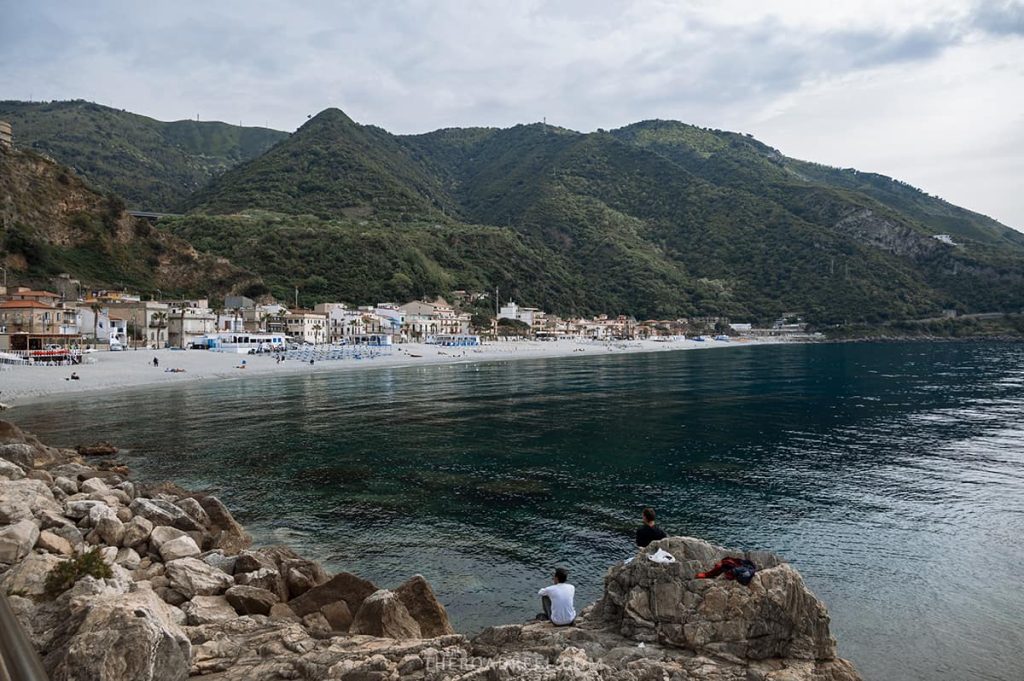 7.2 If you have a very short time to visit Calabria, choose one small area and focus on it
If you only have a few days to one week in Calabria, focus on one area to reduce commuting time. Usually, the coast is what travelers choose to explore if they have little time in Calabria. This makes sense as traveling along the coast is much faster than venturing deep into the mountains.
However, you can combine both coast and a short trip to the closest national park, depending on which area in Calabria you are based. For example, if you are exploring the places around Reggio Calabria, you can include a visit to Aspromonte National Park.
8. When is the best time to visit Calabria
For mild weather and few visitors mid-April-June, and September-November is the best time to visit Calabria. If swimming is your goal, mid-May-June, and early autumn months are ideal. Although in May the sea water can still be slightly chilly, it is good enough on a hot midday. We swam in May and enjoyed the cool water temperature.
Weather temperatures in Calabria in spring and autumn are mild ranging from 16-24 degrees Celsius (59 to 75 Fahrenheit).
If laying on the beach like sardines in the can is not your thing, stay away in July and August which are the worst months to visit the seaside of Calabria. It does get very crowded with local holidaymakers. On the other hand, national parks are okay to be visited in summer.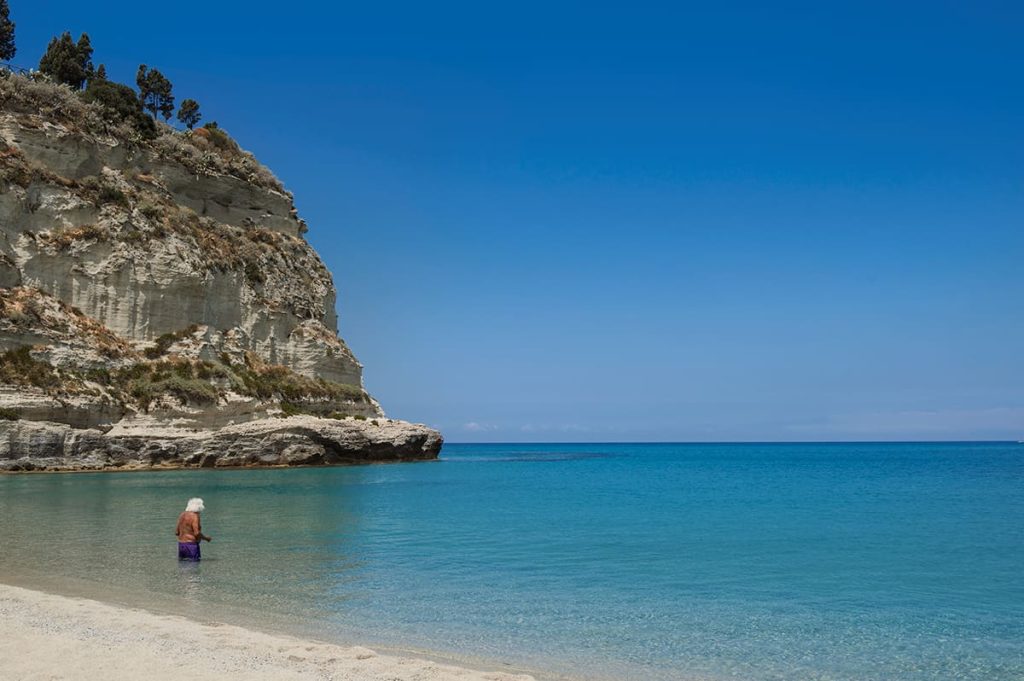 Weather temperatures in Calabria in summer are warm averaging around 30 degrees Celsius (86 degrees Fahrenheit).
Winters in Calabria are mild, with temperatures hovering between 8 and 15 degrees Celsius (46 and 59 degrees Fahrenheit). While snow is rare in the coastal areas, the mountainous regions get covered with a white blanket of snow, attracting winter sports enthusiasts to its slopes. If tanning and swimming are not one of your interests, you may consider visiting Calabria in winter when it is at its quietest.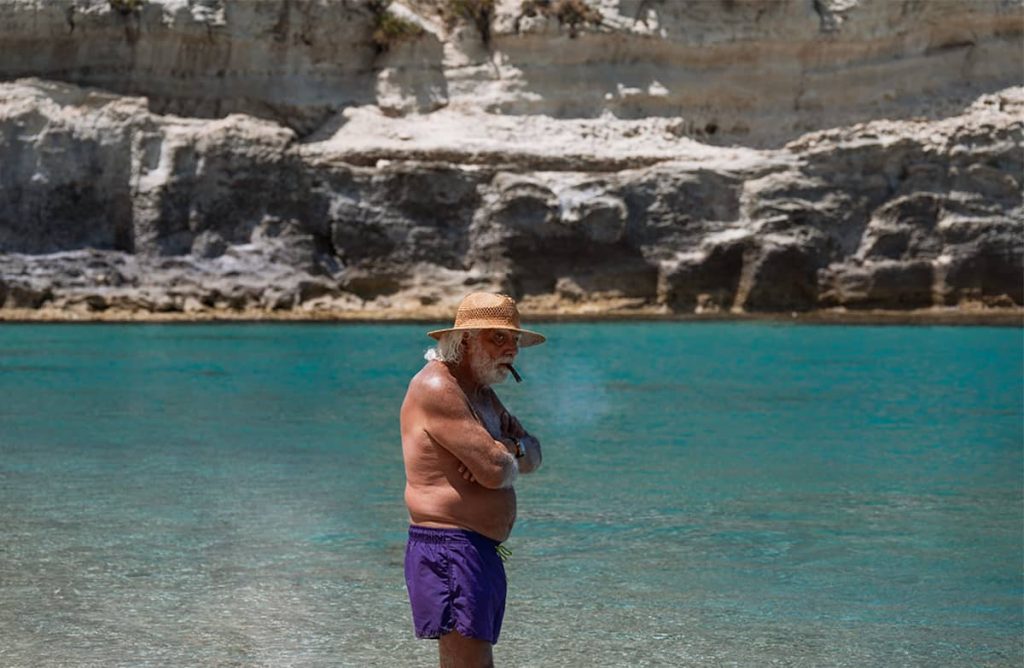 9. Is it expensive to visit Calabria?
9.1 Calabria is one of the cheapest regions to travel in Italy
Based on my recent travel experience visiting South Italy where I road-tripped around Basilicata, Campania, Puglia, and Calabria, the latter was the most affordable of all.
In general, Italy is not the cheapest place in Europe to travel around. In fact, perhaps one of the more expensive ones. However, Calabria stood out to me as being more affordable in terms of accommodation costs and meals at the restaurants which can make a significant amount of expenses on your trip. That likely correlates with the fact that Calabria is also still one of the poorest regions in Italy.
9.2. Cash is still the king in Calabria, Italy
Credit cards do work in Calabria sometimes, but cash is used more than cards. You can definitely use credit or debit cards in supermarkets, and many gas stations, but restaurants and even in B&Bs or holiday homeowners rarely have the option to accept card payments (or are not willing to).
9.3 ATM machines may run out of cash
I have read in multiple sources online that ATM machines run out of cash during busy summer months! I have never faced such an issue though but I have not been in Calabria in the peak summer either. Yet it is better to take note and be prepared.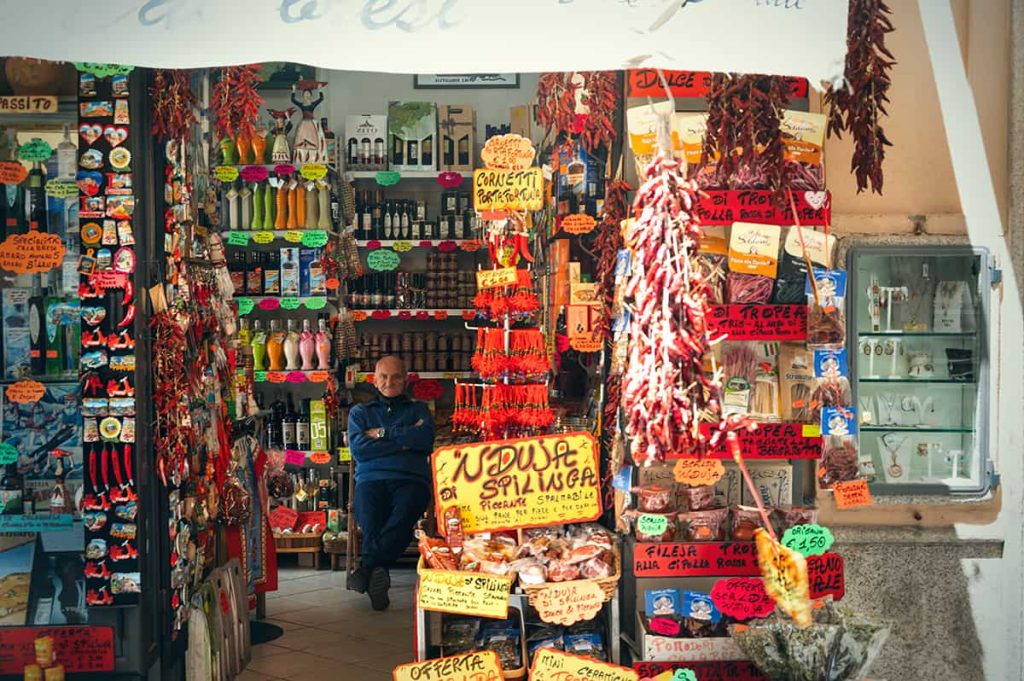 10. What to visit in Calabria Italy
10.1 What is the nicest part of Calabria?
Calabria is nothing short but beautiful and to pick the nicest part in Calabria is not an easy task. If you prefer the seaside, then the Tyrrhenian coast is blessed with an incredibly turquoise sea and many beautiful beaches and coves.  Moreover, some of the most picturesque fishing villages such as Scilla and its Chianalea fishing harbor are located on Viola Coast on the Tyrrhenian seaside.
Meanwhile, Tropea is nicknamed The Pearl of Calabria and perhaps is the most famous coastal town in Calabria where you can find a lively atmosphere and stunning beaches steps away from the old town.
On the other hand, the mountains offer completely different scenes and are perfect if you love hiking, or if you want to get the most authentic experience by visiting some of Calabria's mountain villages.
10.2 For the best beaches in Calabria visit Costa degli Dei and Capo Vaticano
The Tyrrhenian Sea coastline on the western side of Calabria is known to have the best white sand beaches, secluded coves, and spectacular grottos.
For the best of the best of all, look no further than Capo Vaticano on Costa degli Dei (the Coast of Gods) which stretches for 55 kilometers from Pizzo in the North to Nicotera in the South.  Located just a 10-minute drive from Tropea, Capo Vaticano is an immensely beautiful strip of 7 km of land which is home to a number of small wild white sand coves.
Read more: 10 best things to do in Tropea, Italy.
Meanwhile, the Ionian Sea coastline on the eastern side of the Calabria region is less suggestive and is defined by long but flat beaches. The only advantage is that it is cheaper than the west coast and serves as a budget-friendly beach break destination.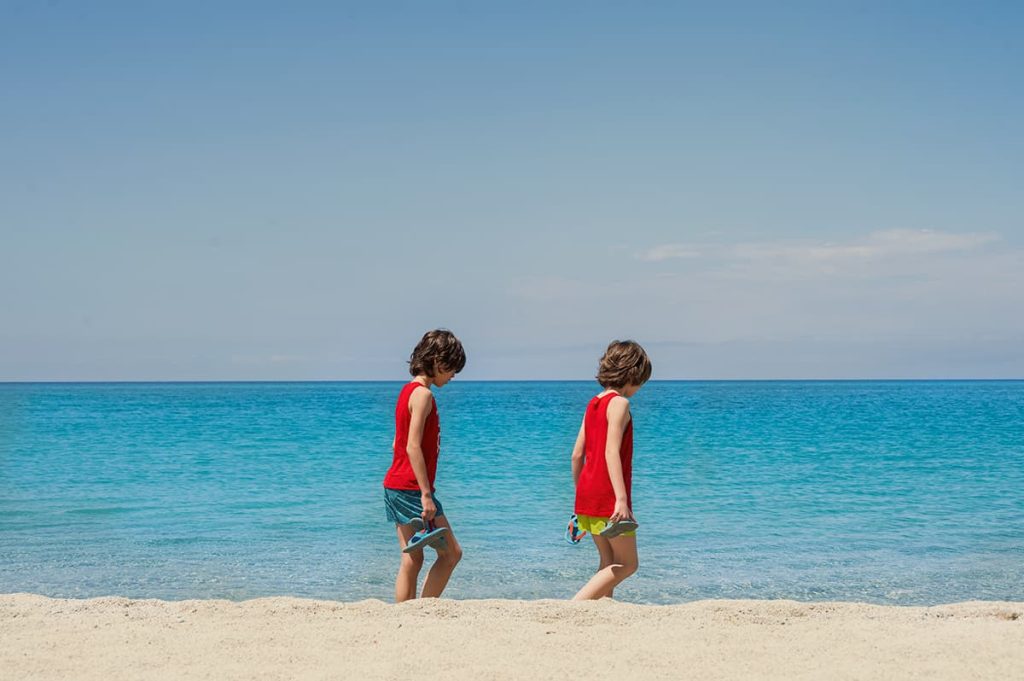 10.3 Discover the diverse hinterlands of Calabria- mountains and national parks in Calabria
The interior of Calabria is green, rugged, and mountainous. Calabria is blessed with 4 mountain ranges and 3 national parks. They are a nature lovers' playground: caves, rivers, and thick forests opening up to plateaus, meadows, and deep gorges with rich flora and fauna. You can immerse in nature by hiking, mountain biking, even canoeing and rafting, chasing the waterfalls, and finally skiing in winter.
The following are Calabria's national parks and mountain ranges:
Pollino National Park and a mountain range located in the northernmost region of Calabria is enlisted as UNESCO Global Geopark. It is also home to the oldest tree in Europe, a 1230-year-old Heldreich pine. The nearest city is Morano Calabro which is a great base to explore from as well as one of the most beautiful mountain towns in Calabria.
Sila National Park is called the Alps of Calabria and is situated on the largest plateau in Europe with 80% of the area covered in thick forest of ancient trees. Nonetheless, here you will find 3 pristine lakes, 15 Albanian villages, and Clabria's most popular skiing slopes. The nearest city is Crotone.
The Aspromonte National Park is situated in Calabria's southernmost part near Tyrrhenian and Ionian seas (you can get from the mountain to the sea within an hour). Aspromonte is known for Montalto and Maesano waterfalls, very rich flora and fauna as well as archaeological sites. The nearest city is Reggio Calabria.
Serra is a mountain range, not as well-known as the above-mentioned 3 national parks however locally it is famous for the abundance of porcini mushrooms, called as "Calabrian Gold."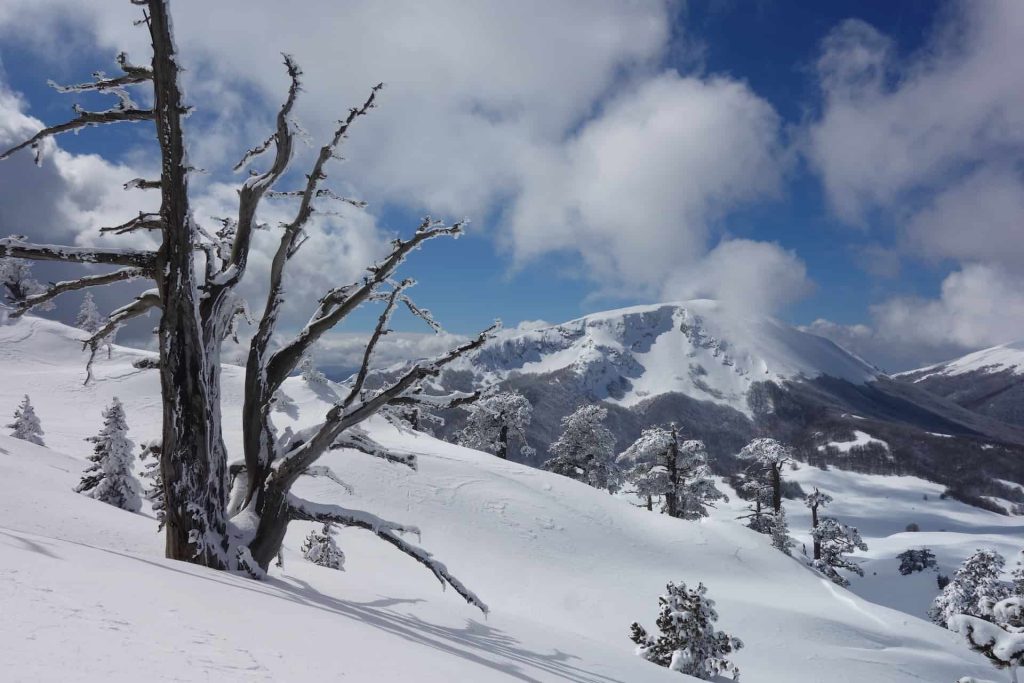 10.4 Experience medieval ambiance in the mountain villages of Calabria, Italy
The most authentic experience in south Italy awaits high in the mountains, in almost forgotten small medieval villages. There are dozens of them sprinkled across the Calabria region. Visiting all would be impossible during a short time, but pick at least one or two towns and get a different feel of the region compared to the seaside towns. If you are visiting a mountain for a hike, chances are that staying in one of the mysterious mountain towns will be a convenient choice as a base for a few days.
If you are wondering which town to pick, check my Best Towns in Calabria list (published soon).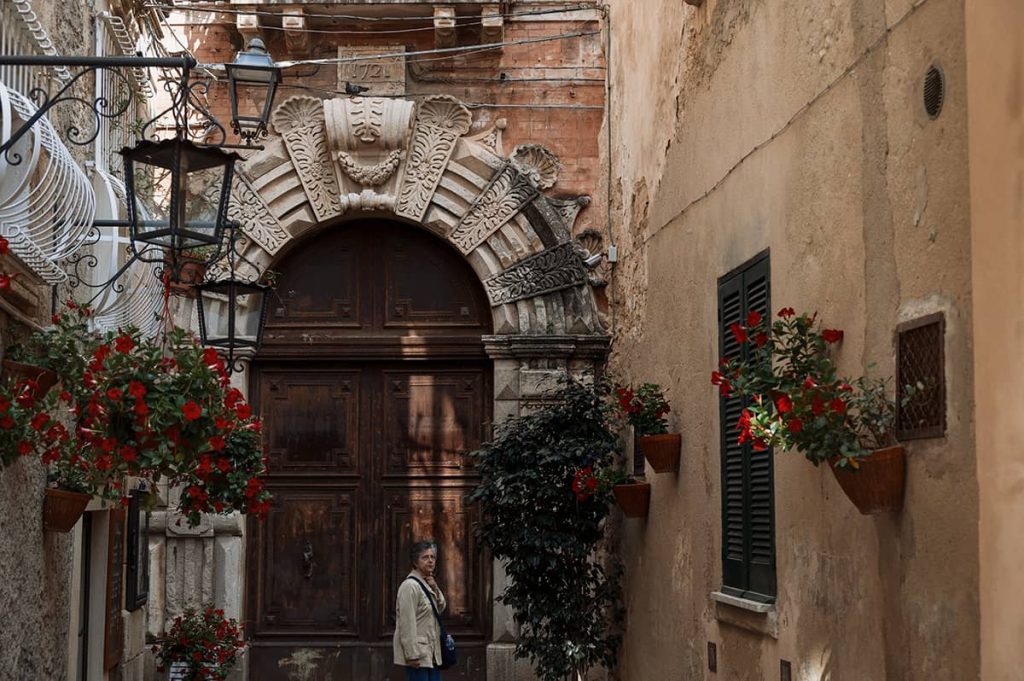 9.5 Walk the most beautiful kilometer in Italy
In the town of Reggio Calabria, located at the very tip of the toe of Italy's boot, you can walk "the most beautiful kilometer in Italy" that runs along the Lungomere. It was called so by author Gabriele D'Annunzio, for the gorgeous path lined with palm trees and Art Nouveau palazzi overlooking Mount Etna on Sicily's side.
11. Experience a mix of cultures in Calabria, Italy
Calabria historically was ruled by different civilizations starting from the Greeks in the 8th century BC, followed by Romans, Saracens, Normans, and Aragonese. The cultural influences are present today.
Moreover, different small ethnic groups live in Calabria, Italy. The biggest one is the Albanian ethnic group that settled in the south of Italy in the 14-16th centuries after the Ottomans took over the Balkans. You can even visit dozens of small Albanian villages in Calabria! One of the well-known ones is Civita in Pollino mountains where Arbëreshë (as they are called) live and still speak their language.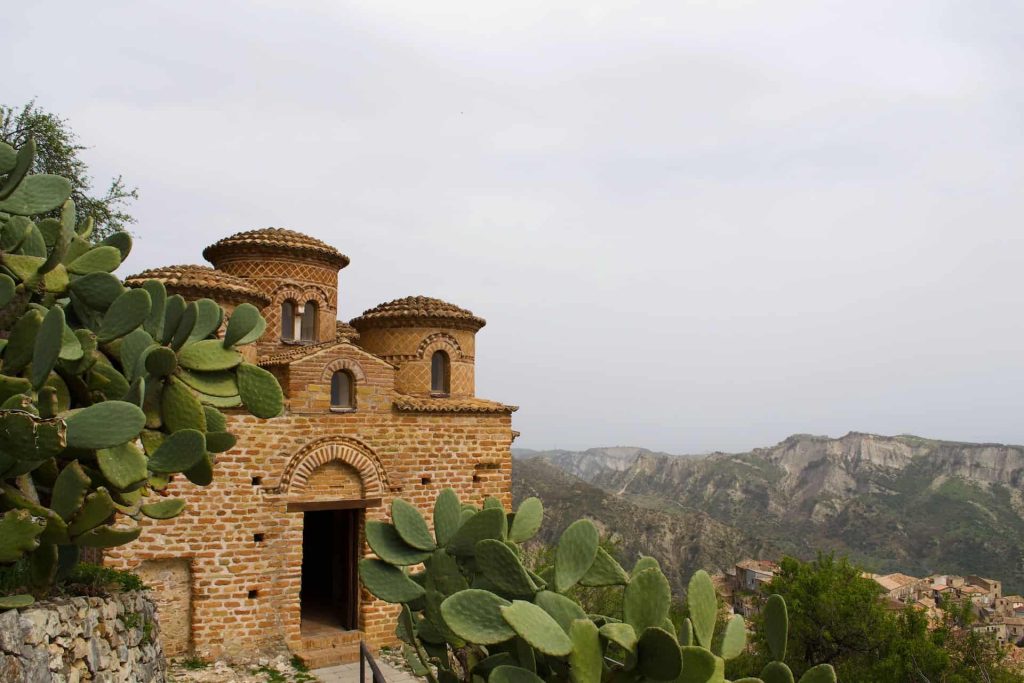 You can also find a pocket of Hellenism in Gallicianò and Bova villages, Calabria's  Aspromonte mountains. A small ethnic group of Greeks who still speak the Greko language preserved their authenticity through the millennium.
If you venture far into Stlaro valley, around 150 km kilometers from Reggio Calabria, visit Stilo mountain town which is one of the most beautiful villages in Italy and has a strong Byzantine-Greek influence. The Byzantine-style monastery La Cattolica is the highlight and solid evidence of the ancient civilization.
Did you know? Calabria is the birthplace of the name of Italy given by the Ancient Greeks.
12. History lovers should head to Reggio Calabria
If you love history and archaeological findings, National Archaeological Museum in Reggio Calabria hosts the sculptures of Bronze Riace Warriors. The two life-size bronze Greek statues are the most important archaeological findings in the area.
In general, the southernmost town of Calabria- Reggio Calabria is a great jump-off point to exploring more of the region's archaeological treasures which are abundant in the Aspromonte mountain range.
13. Cuisine and local delicacies in Calabria, Italy
Calabrias' cuisine is very diverse and mixed with ingredients brought by different cultures and is influenced by the region's long history. You will find strong Greek influence, spices related to Arab cuisine, fresh seafood, and swordfish typical for Scilla, fruits (especially lemons), olives, and vegetables. Most importantly, Calabrians hold strongly to their culinary traditions and do not alternate the dishes much. Thus, whatever you end up eating, is truly authentic to the region.
13.1 Calabrians like it hot is an understatement
Peperoncino– a horn-shaped hot chili pepper is an unofficial symbol of Calabria. The region is the main producer and consumer of pepperoncino which is used in various ways- dried, pickled, sauteed, stuffed, on pizzas, and especially on pasta arrabbiata. If you do not mind it being hot and spicy, peperoncini is a great ingredient to bring home and even as a souvenir from Cabaria.
13.2 Indulge in red onion ice cream
The other distinct ingredient in Calabrian, and specifically Tropea's cuisine is a sweet red onion "cipolla rosa di Tropea" which is not only used in regular meals but also in desserts. The most bizarre one is ice cream with red onion flavor. I do love onions, but there is a limit- onion ice cream was a "no-no" to me. Yet, I encourage you to try, as, who knows, maybe it will be the best thing you ever tried in your life.
13.3 Make sure to try tartufo-di pizzo
If you are driving along the Tyrrhenian coast, one of the unmissable stops is Pizzo coastal town. It is best known as a birthplace of a heavenly dessert tartufo di Pizzo. And no, it is not a truffle mushroom (that is what it means in Italian), however, named after it because of its look.
Tartufo is an ice cream ball filled with melted chocolate and coated either in hard chocolate shell, or cocoa (variations exist). And it tastes like heaven. You can also find tartufo in Tropea. We tried some in Tropea and they were delicious.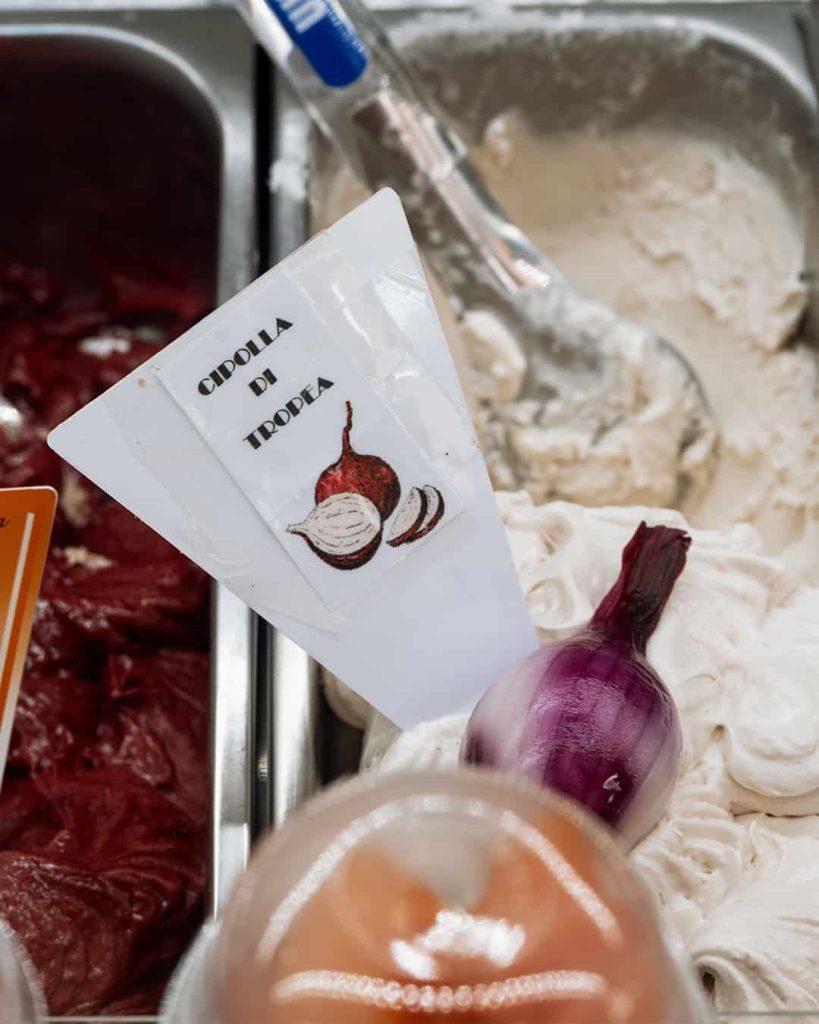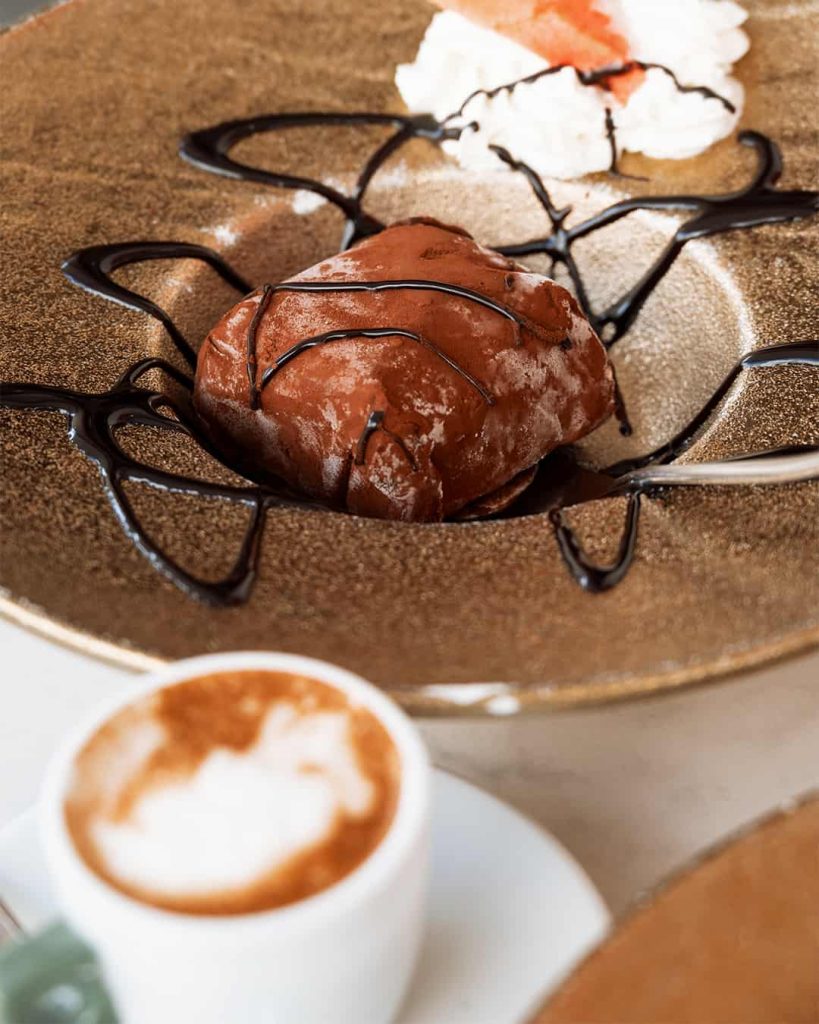 13.4 Eat pizza Calabrese in the evening
An interesting discovery during my trip to Calabria was that you cannot get a freshly baked pizza during lunchtime. Unlike in Napoli, where you can eat pizza 24/7, the pizzerias in Calabria only operate during dinner time. If you are really craving carbs you can find pizza al taglio (pizza by slice) in some of the rosticcerias. Those pizzas are generally quite good, more of a focaccia-style pies.
If you want a proper pizza, head for the restaurant that has one of those fire ovens. P.s. did I mention that pizza Calabrese is great and has a thin and crisp crust?
Did you know? One-third of Italy's olive oil is produced in Calabria (while 40% is made in Puglia, and the rest is spread out across other regions).
14. Shop in the local markets of Calabria, Italy
Calabrian markets are the best place to sample local specialties (prodotti tipici) and buy fresh produce. Markets usually take in the mornings, and different towns have their specific days. For example, in Tropea, there is a small fresh produce market in the centro storico on a daily basis and a big market on Saturday.
Interestingly, if food prices are displayed, bargaining on food is not accustomed in Calabria. However, if you do not see the price label displayed, you can negotiate the price, and you may be in luck to get a good discount.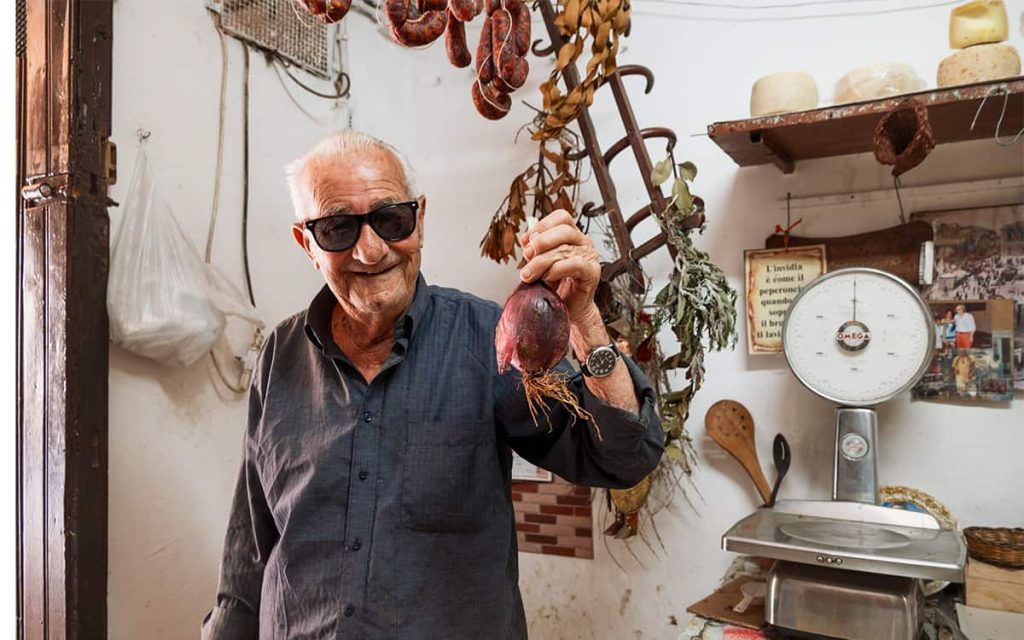 15. Learn some Italian– important Calabria travel tip
English is not widely spoken in Calabria. When I traveled, I did not meet people speaking fluent English even in a more touristy town such as Tropea. Learning some Italian before my trip was a game-changer while traveling around Calabria. It was also fun to practice even basic Italian skills and get to interact with locals just slightly more than a simple ciao. Also, I noticed that locals appreciated the effort to speak Italian, no matter how little you can say.
Learn Italian: I took this fun interactive online course Rocket Italian, which helped me to quickly learn spoken and written Italian. You can study at your own pace either on a desktop or using a mobile app, lifetime access, and a free trial available upon signing up.
16. Riposo in Calabria is equivalent to a siesta but a tiny bit longer than anywhere else in Italy
Italy is known for siesta- a rest time during the midday hours. In Calabria, siesta is called riposo. During this time majority of the shops shut down between 12 PM to 4-5 PM. People also mysteriously disappear from the streets. Either for a nap or for lunch at home.
If you are visiting somewhere non-touristy you may be the only person wandering around the town that may even mistakenly appear "ghost town". This is particularly true for mountain villages but coastal towns also take riposo seriously.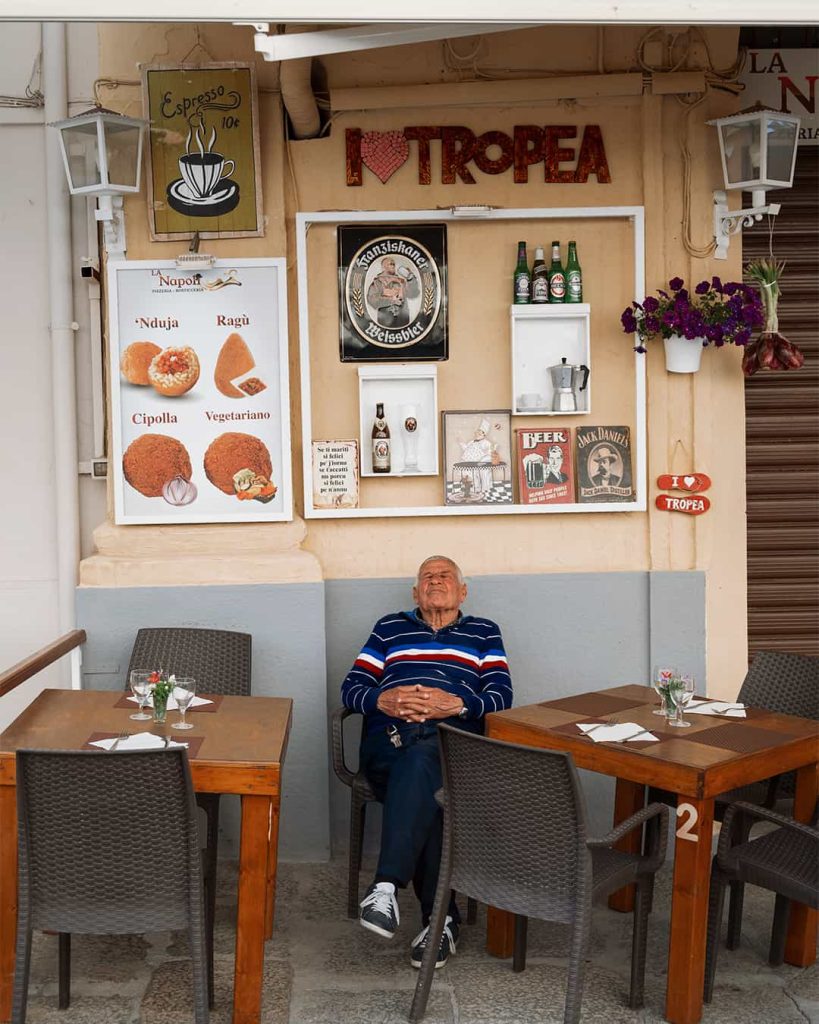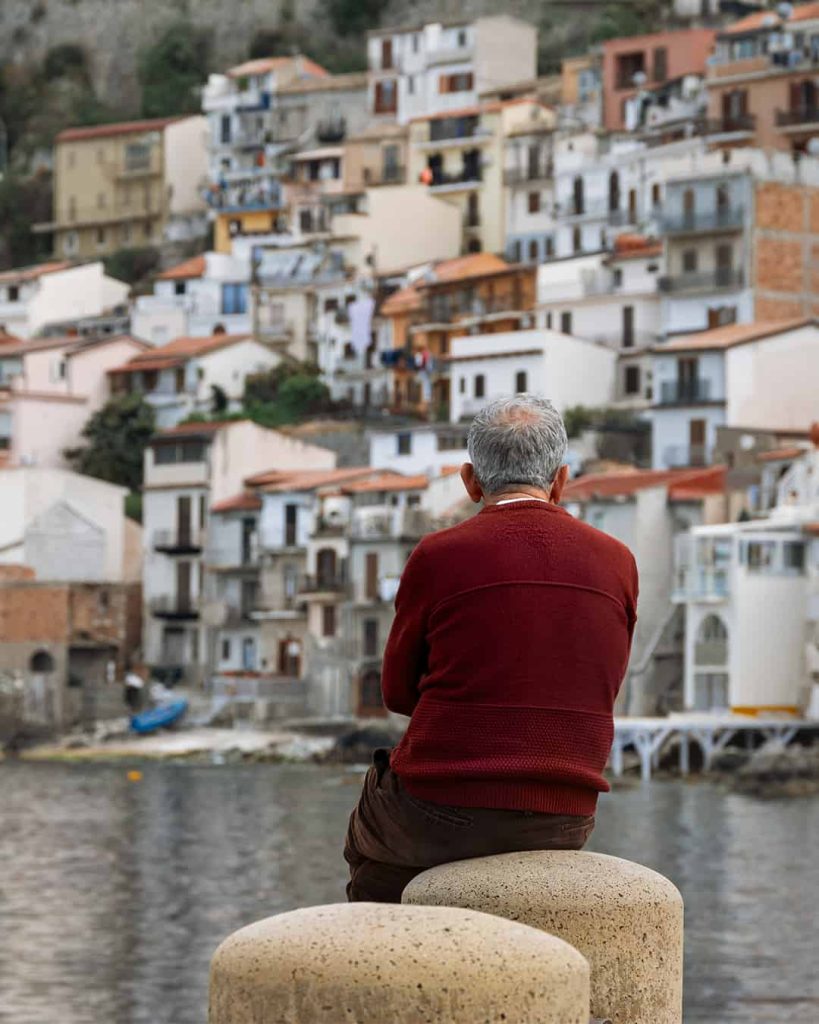 Most of the towns come back to life after 5 PM when locals come out to the streets for passegiata*, aperitivo, and late dinner.
*Passeggiata is an evening stroll along the main boulevard or street where people come out to walk, chat and look at each other, it is similar to xhiro in Albania.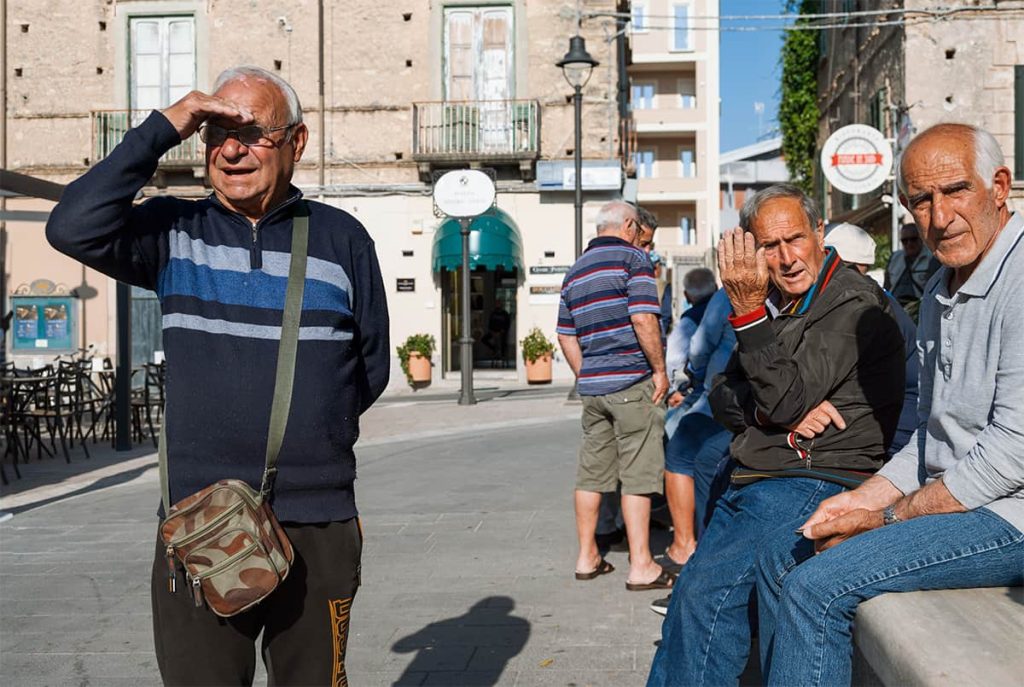 17. Plan your meals for the evening
Restaurants in Calabria are closed at lunchtime in non-touristy areas and outside the months of July-August. If you get hungry during midday your best bet is rosticcerias which sell sandwiches and focaccia (a type of fried pizza by slice). Bars and pastry shops (pasticceria) are often open in tourist towns.
Restaurants in Calabria usually open their doors at 6 PM or even later at 7 PM. 7-9 PM is the peak time to eat dinner in Calabria, Italy.
If you are traveling during summer to popular places such as Tropea, Scilla, or Pizzo- it might be a different story, and you will not have a problem finding where to eat not during lunchtime.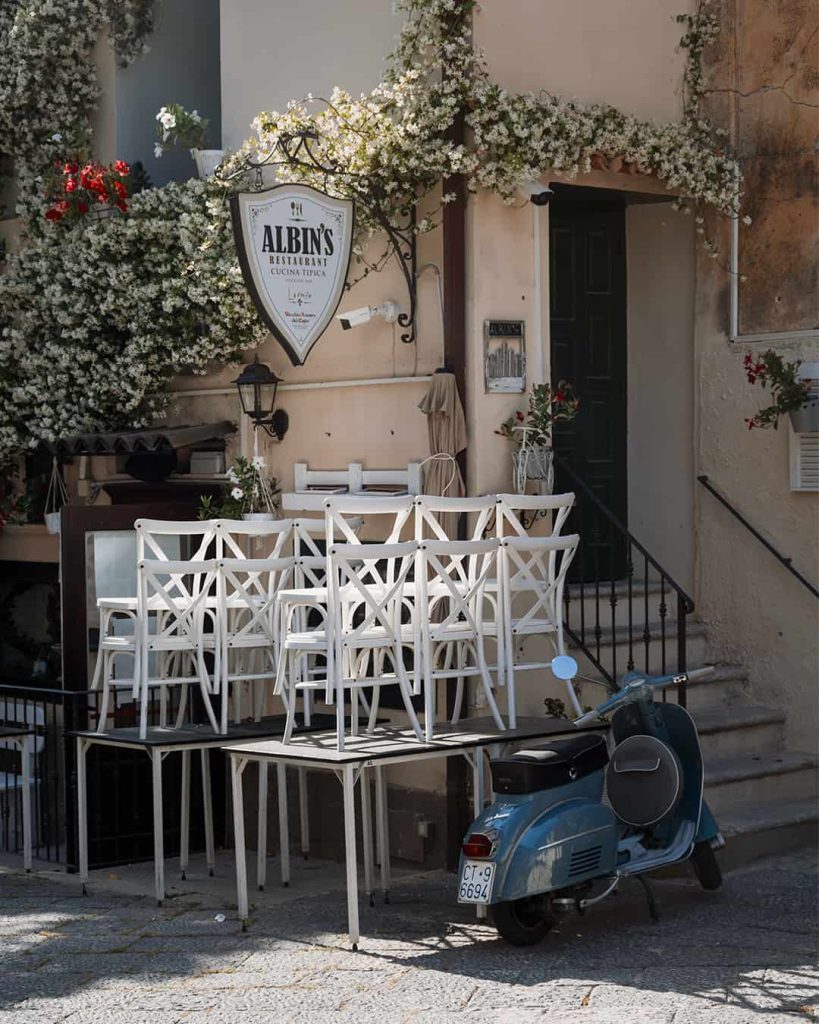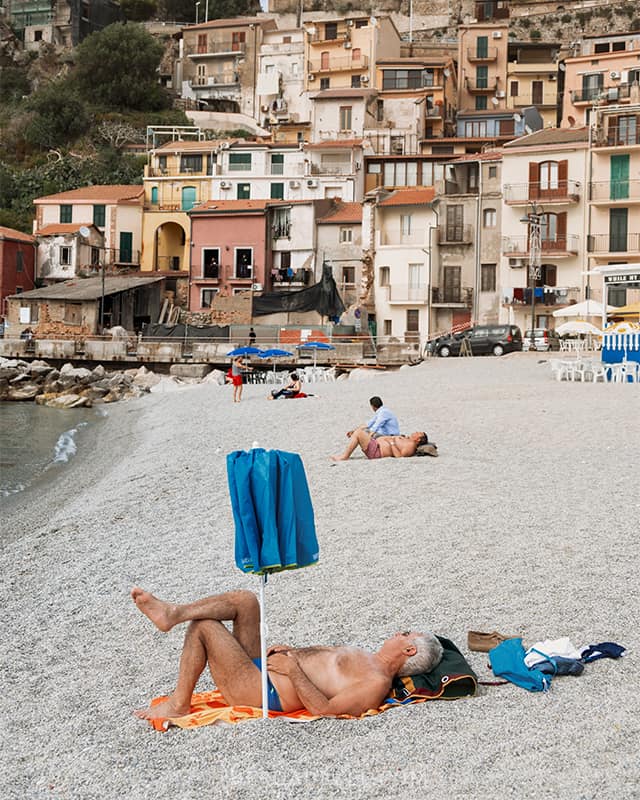 18. Do not be surprised by coperto
If you have traveled to Italy before, you are most likely well aware of the coperto.
If not, then you should not be surprised when you get charged a few euros extra to your final bill at a restaurant. This is a coperto– a fixed fee for the service that also includes bread and oil. Coperto is charged per person and usually ranges from 1 euro to even 3 euros (sometimes more in very fancy places). Also, coperto does not change regardless of the number of dishes you order- either one, two, or five- it is always fixed and per person.
In short, coperto is not essentially a tip. Thus, if you are particularly happy with the service and food, you can leave a tip but it is not required.
19. Supermarkets and shops are closed on Sundays
Note that supermarkets and shops are closed on Sundays in Calabria, Italy. It can be even the case for some restaurants. Restaurants take one day off during the week, and it is often a Sunday which is considered a family day.
20. Do not joke about mafia in Calabria
This travel tip to Calabria is similar to the one for Sicily. Calabria, just like Sicily, and Naples, also has a long history of bloodshed due to organized crime activities. The criminal organization that until today operates internationally started its illegal activities in Calabria and is known under the name of Ndrangheta. It originated in Calabria's Aspromonte mountains in the 19th century and spread beyond Italian borders becoming one the of most powerful and wealthy criminal groups worldwide.
People who were victims of Ndrangheta would find this subject sensitive. Thus, do not joke around it when talking to locals.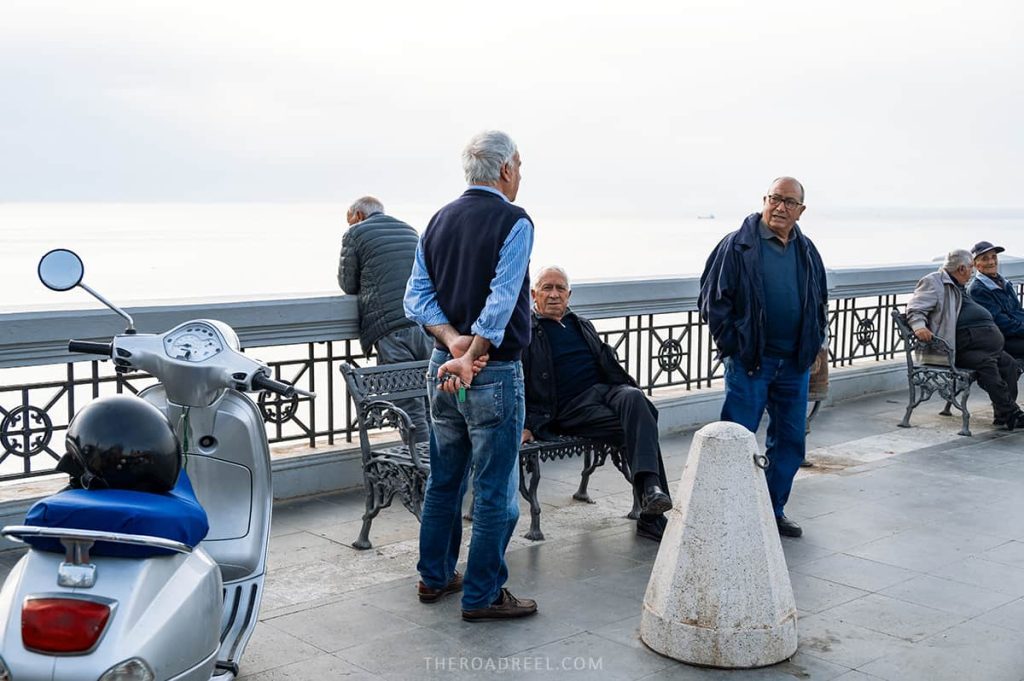 21. Calabrians are warm and welcoming
When traveling around the south of Italy I found Calabrians to be very friendly and warm people. They greet you on the street and when you greet them first they always return the greeting (this was not the case in Puglia, surprisingly). It is not completely uncommon to even get invited to someone's house and be offered a glass of wine or even a meal if you are very lucky.
Calabrians, just like most Italians, are regarded as family people, with strong family values. There is a huge respect for elderlies. And I usually find elderly people very charming and some of the friendliest in Italy. Rarely do they refuse to be photographed- which to me as a photographer is a delight.
22. Take a ferry to Sicily from Calabria
If you are en route further afield in Italy, consider adding Sicily to your itinerary. Calabria is just 30 minutes by ferry to Sicily through the Strait of Messina. You can bring along your rental car too. We did a long 3-week trip from Naples to Sicily through Calabria. The reason was that there were no direct flights from UAE to Sicily at the time of our travel, but it was a blessing in disguise as we got to see some of the most charming and authentic parts of south Italy.
Read more: 2-week Sicily road trip Itinerary.
23. Is Calbria safe to visit?
Calabria is safe to visit as a tourist and even as a solo traveler. Although Calabria has a reputation as one of the organized crime regions, this is the past. Although corruption may still be present, and life in the region is not all that innocent, this does not affect tourists.
Places that are considered a little bit more dangerous are bigger towns such as Reggio Calabria and Costenza. However, even those are safe to visit. Just as everywhere you go, do not leave your belongings unattended. That said, when going to swim on a busy summer day when there are a lot of people on the beach, do not leave anything expensive laying on the towel.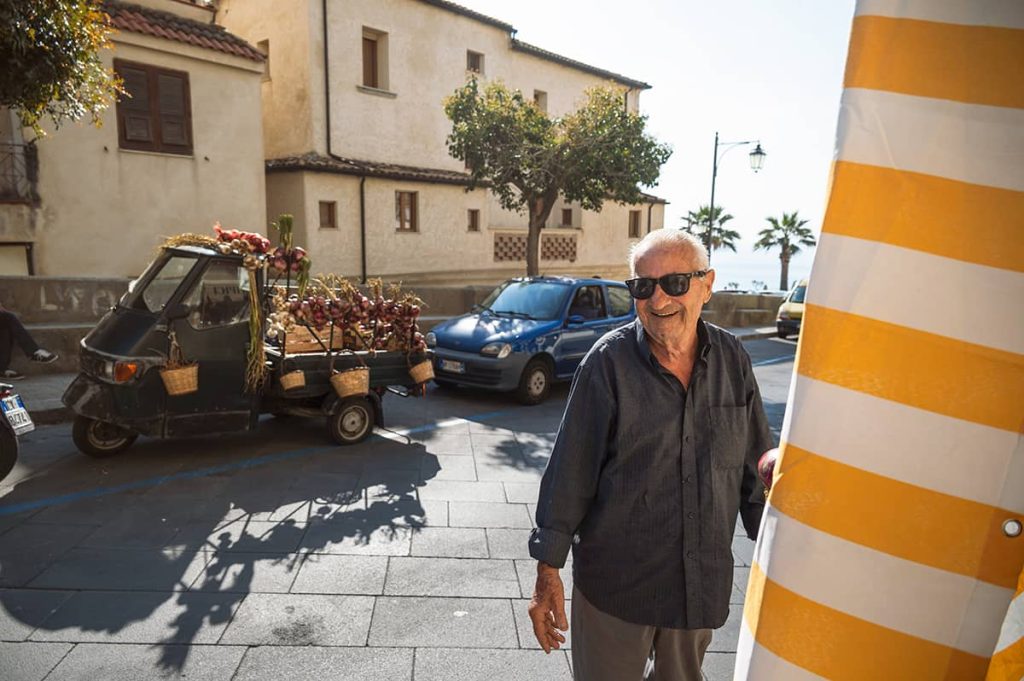 24. Slow down
Calabria is a place for slow travel. The lifestyle here is very South Italian, meaning people take their time to enjoy the meal, take rest during the midday, and whatever they do, they do not rush. Taking it slow is a rarity in many of our lives- thus take an example from Calabrians and enjoy your time slowly.
If you are traveling by public transport, note that even it can arrive late (it is not the pattern but happens).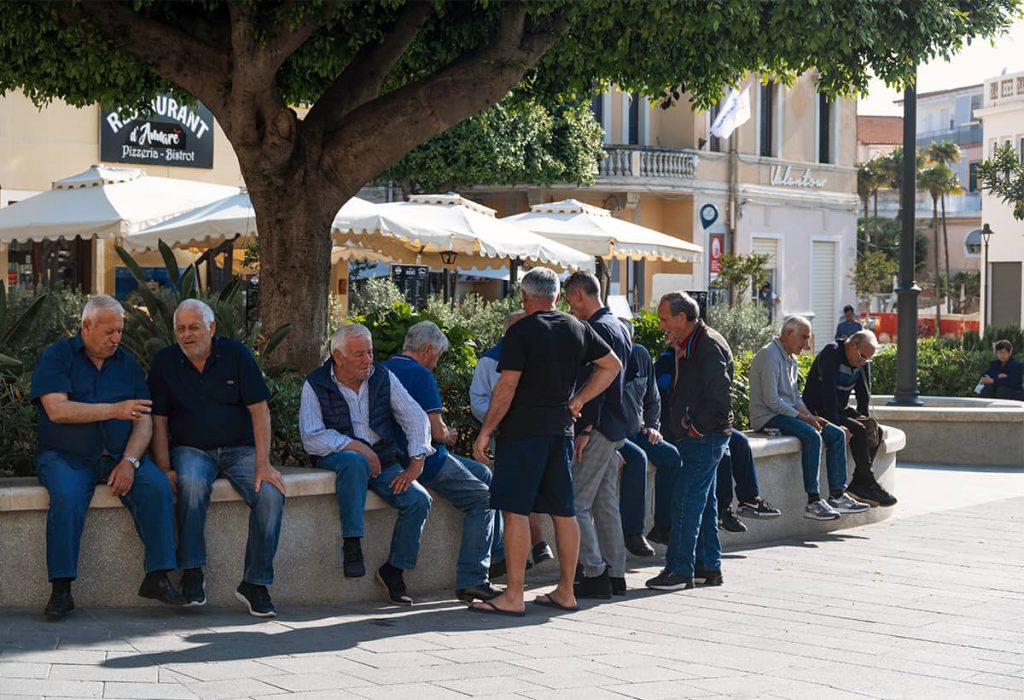 25. Final thoughts and top tips for traveling in Calabria, Italy
I hope you enjoyed reading my Calabria travel tips and found them useful for planning your Calabria visit. To sum up, here are my top 5 practical tips for visiting Calabria, Italy:
The best way to explore Calabria is by car. Public transport is limited to main coastal towns, and moving around is much easier when you have your own wheels. I always book my rental car for road trips in Italy via Discovercars– they have the best rates in the market.
Allocate at least 2 weeks to explore Calabria at a slow pace.
If you are short on time, focus on one area in Calabria.
Avoid the seaside in July and August when it is extremely busy.
Book your stay on the coast in advance if you have to travel in the summer. Places like Tropea are very busy in summer. I always book my accommodation on booking.com.
If you have any questions about traveling in Calabria, please feel free to comment below. I will keep this post updated every time I explore more of this wonderful region in Italy.
I hope you are enjoying my free travel guides & tips. You may say "thank you" by supporting my work by using any of the affiliate links on this post to plan your own trip at no extra cost to you, or just buying me a coffee so I can continue creating more useful content from my favorite coffee shop in town. Thanks!
More Italy travel guides
Planning to extend your trip to Sicily? Check my Sicily travel guides:
Italy Travel Essentials & Useful Links
Here are links to essential travel resources and services I always use when organizing my trips.