This is your travel guide to Odeceixe and Praia de Odeceixe, one of the most beautiful traditional seaside towns and unique beaches in Portugal.
Odeceixe village and Praia de Odeceixe Mar beach are situated on the wild western coast of Portugal, at the border between Alentejo and Algarve regions, which are naturally separated by the Seixe river swirling its way into the Atlantic Ocean.
Part of the beautiful Costa Vicentina National Park, blue flag-rated Praia de Odexeice beach attracts skilled and aspiring surfers seeking perfect waves. Meanwhile, the Seixe river loops around before meeting the sea, giving the beach a unique horseshoe shape and forming a natural calm lagoon appreciated by families with kids and those who love quiet swimming, kayaking, or paddleboarding.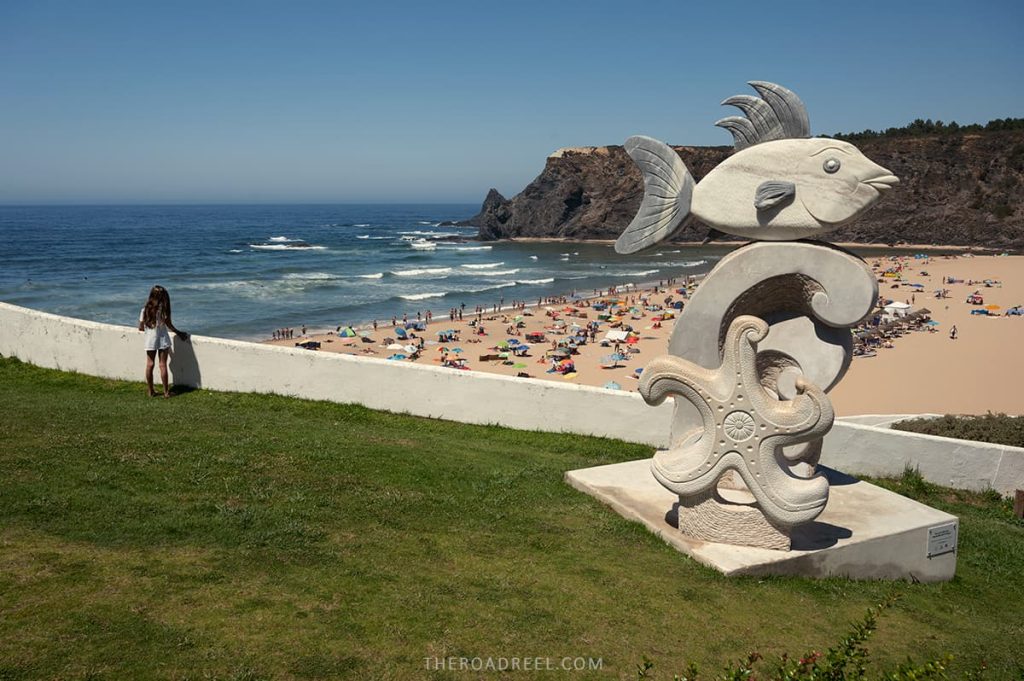 Odeceixe village is perhaps the best known as a final destination on the breathtaking 4-day Fisherman trail, part of the expansive Rota Vicentina hiking network in southwestern Portugal. Nonetheless, the characterful heritage town of whitewashed terracotta-roofed houses is worth appreciation on its own.
Odeceixe and Praia de Odeceixe Mar beach were one of the most memorable off-the-beaten-path places on my 2-week Portugal road trip. Therefore, I put together this complete guide to visiting Odeceixe, Portugal:
best things to do in Odeceixe village
information about Praia de Odeceixe Mar beach and Praia des Adegas
how to get to Odeceixe
When to visit Odeceixe
Odeceixe hotels and where else to stay
great places to eat in Odeceixe. 
Disclaimer: This post contains affiliate links, which means that I may earn a commission if you make a purchase by clicking a link (at no extra cost to you). This helps to keep my blog running and growing by creating more awesome free content for you.
A Quick Guide to Odeceixe in Portugal
Why you should visit Odeceixe? 
If you love unspoiled nature, wild beaches, hiking, and surfing and appreciate small quiet traditional Portuguese villages, Odeceixe will spark your curiosity. 
Less frequented than other places in Algarve, but just as charming, Odeceixe offers laid-back vibes away from the usual tourist path that crosses popular coastal towns like Lagos.
Praia de Odeceixe is a perfect beach for those who want to learn surfing. Also, if you are looking for a relaxing few days on the Western coast of Portugal as a couple or with a family, Odeceixe will definitely tick the box.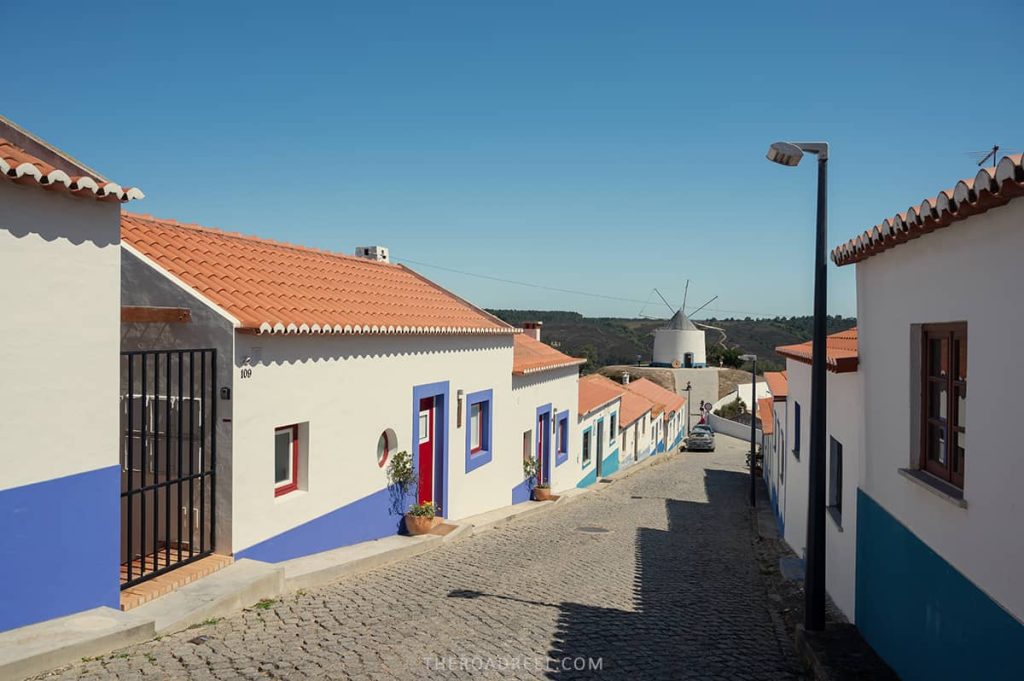 How to get to Odeceixe, Portugal
Odeceixe is located on the western coast of Portugal. Below are the distances from the main cities and towns:
Odeceixe to Lisbon is approx. 2.5 hours drive;
Odeceixe to Faro is approx. 1.5 hours drive;
Odeceixe to Lagos is approx. 45 minutes drive.
By far the most convenient way to get to Odeceixe and move around Algarve/Alentejo region is by car. Driving your own car will give you full control over your time and you will also be able to explore other beautiful Costa Vicentina areas that are not served by public transport.
If you are planning on renting a car in Portugal, I recommend checking Discovercars where I always find the best deals. Alternatively, Localrent offers rentals from local agents at good prices and favorable rental conditions (small deposits, or none).
How to get to Odeceixe by public transport
Public transport to Odeceixe is available but not frequent.
By bus. Rede Express bus company has daily connections to Odeceixe from Lisbon (Sete Rios station) and from Lagos in the south of Portugal.  You can check time tables here. The ticket price is around 18-20 EUR.
If you are coming from Lisbon, there are also frequent buses to Santiago do Cacem with above mentioned Rede Express. From Santiago do Cacem you can catch a bus to Odeceixe ran by the regional Rodalentejo bus company.
If you are coming from Faro, you must change twice in Albufeira and Lagos (check Rede Express website for timetables).
By train. There is no direct train to Odeceixe. However, you can take the train from Faro to Lagos (timetables here) and then catch a bus from Lagos to Odeceixe with RedeExpress or Eva bus company.
ALSO READ: A Guide to Renting a Car in Portugal + Driving Tips
What to do in Odeceixe
Here are the best things to do in Odeceixe and around.
1. Explore the pretty streets of Odeceixe village and visit the windmill
The Odeceixe village is situated on the hill above the banks of the river Seixe. Gently cascading down towards the valley below, Odeceixe was originally founded by Moors. Today Odeceixe remains very much a traditional Portuguese village where time stands still. The most movement in town happens during the summer months when local families come to spend time in their summer homes and enjoy the Pria de Odeceixe beach.
The low raise red-roofed whitewashed houses painted with yellow and blue lines in a traditional Portuguese style line the immaculately clean streets of Odeceixe. The overall feel of the town is very Mediterranean, and laid-back, and makes you wish to own one of those pretty little houses.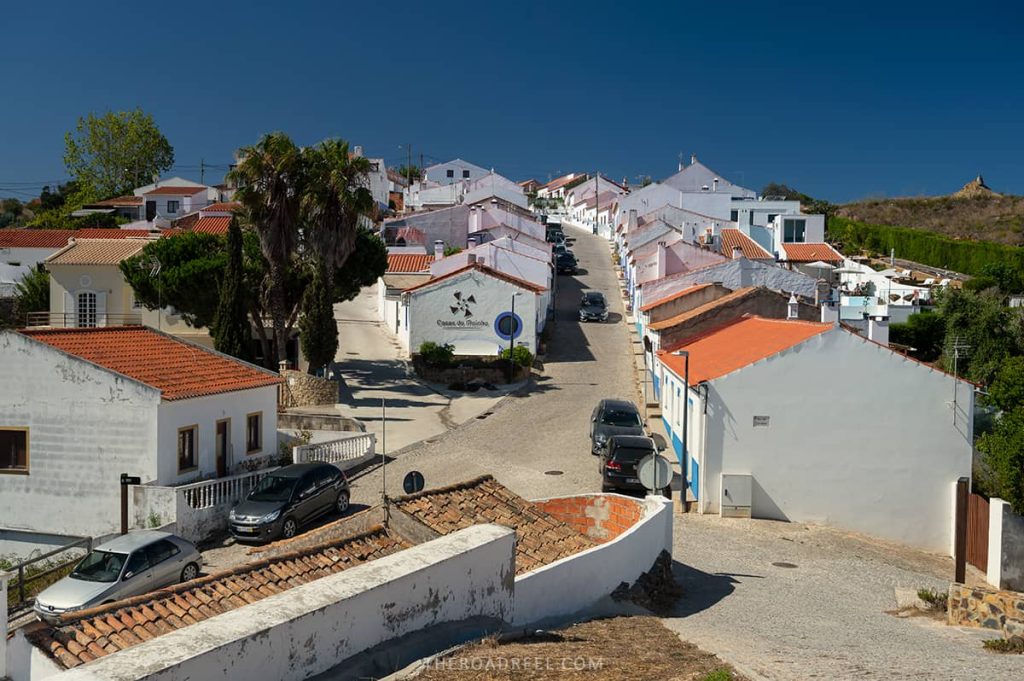 While walking around you will certainly notice beautifully decorated doors and windows. Make sure to follow charismatic Rua 25 April which leads straight towards the old windmill- a highlight of the village. The windmill (Moinho do Odeceixe) is one of the very few remaining old mills which is still functional and welcomes visitors. Moreover, the windmill of Odeceixe is not only picture-perfect on its own but also offers a viewing platform over the Ribeira de Seixe valley.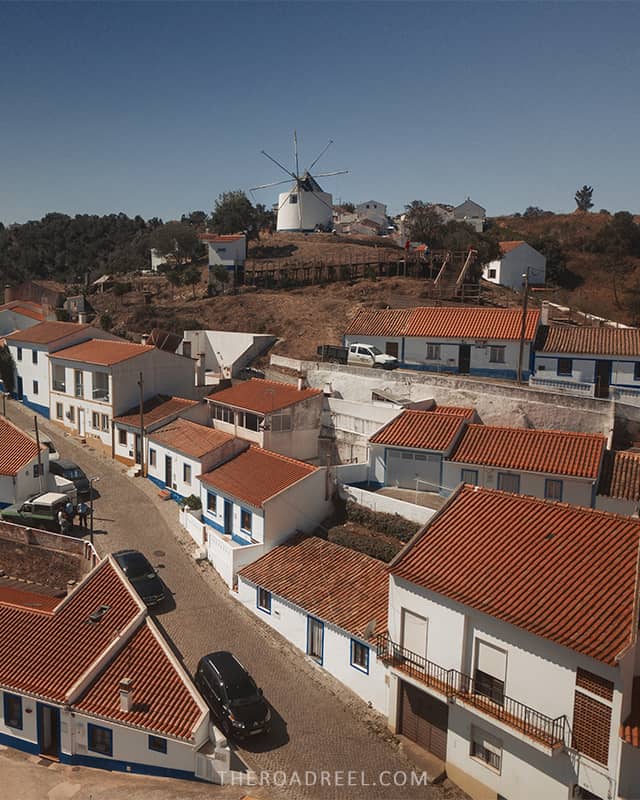 While exploring Odeceixe village, also stop by the main square of Largo 1 de Maio where locals gather for daily gossip. The 14th-century church of Odeceixe (Ingreja Matriz da Nossa Senhora da Piedade) is also well worth a look. The simple yet elegant façade of the church is harmoniously matching the overall look of the town. Meanwhile, the interiors are decorated in Manueline (Portuguese Gothic) manner.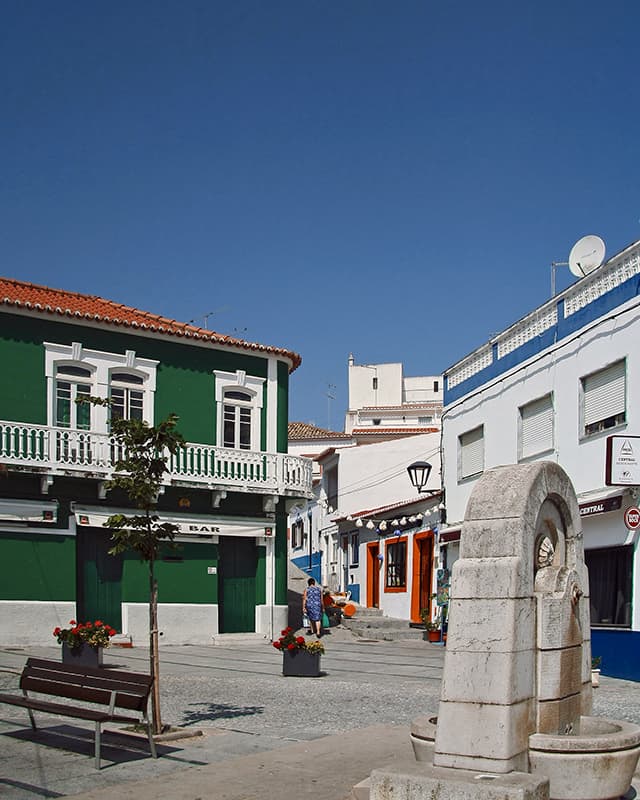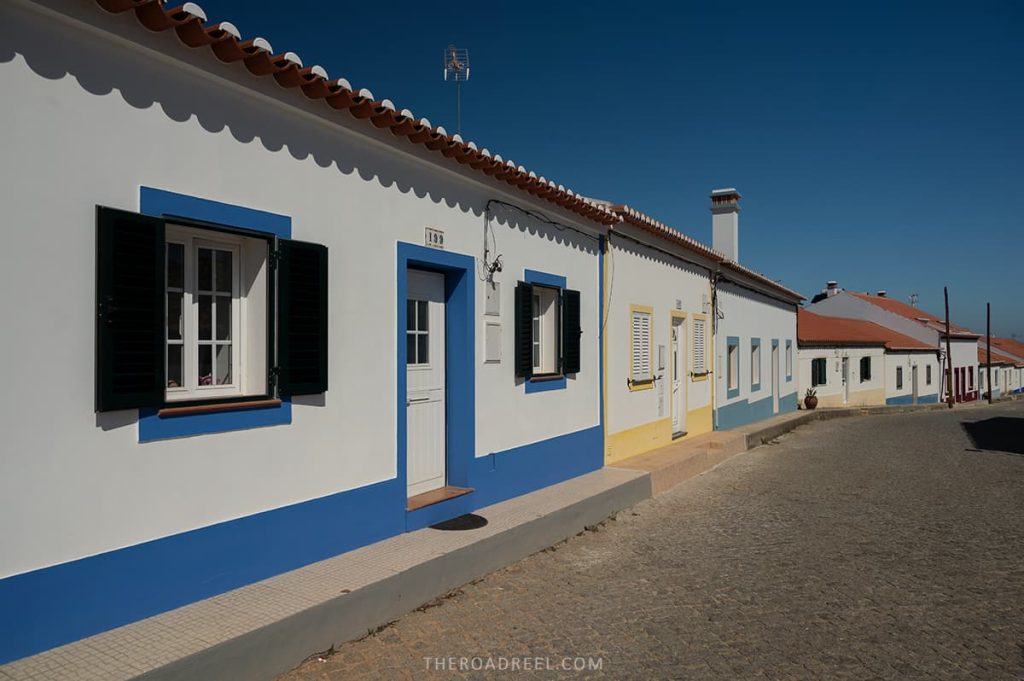 Surprisingly (or maybe not) for such a small town, Odeceixe has a fair share of accommodations that get filled up during the summer months and is also popular among the hikers following Fishermen's trail.
2. Have lunch with a view in Praia de Odeceixe Mar
West of the Odeceixe village, following Variante 19 de Abril streets for 3.5 kilometers you will reach Praia de Odeceixe Mar (or simply Odeceixe Mar). Odeceixe Mar is a petite picturesque hamlet situated on a small cliff overlooking the beach.
Here you will find not only the most desired accommodation with perfect sea views of Praia de Odeceixe but also a few restaurants and bars to grab a bite or a drink.
Bars & Restaurants in Odeceixe Mar
If you are visiting in summer, Ponta Grapa and Kiosk Agapito have fantastic views. For some well-rated snacks check out Bar da Praia and Esplanada do Mar.
Open year-round, and also a good choice for a heartful Portuguese lunch (and also dinner with sunset views) is Restaurante Dorita (which is also a popular homestay). Dorita offers tables on the terrace overlooking the sea and serves seafood and fish accompanied by a selection of local and homemade wines.
Tip: Odeceixe Mar is a perfect place to watch the sunset over dinner. Or you can also walk down to the beach with your own picnic.
3. Unwind on Praia de Odeceixe beach
Situated at the mouth of river Seixe, which marks the border between the Alentejo and Algarve regions, an award-winning blue flag Praia de Odeceixe beach is definitely a highlight in the area.
The generously-sized strip of soft yellow sand shores washed by turquoise sea from one side, and a gentle lagoon caressing from the other, Praia de Odeceixe is enclosed between the rugged cliffs rising above the northern bank and a dreamy hilltop hamlet from the southern side. This setup won Praia de Odeceixe The Seven Wanders of Portugal 2012 award.
The 300 meters long horseshoe-shaped beach is perfect for surfers due to the unbroken waves rolling from the Atlantic Ocean as well as for families who can enjoy the calm waters in the lagoon formed by the river. Also, if the chilly waters of the Atlantic are difficult to handle (I cannot even dip my toe), swimming in the lagoon offers much more acceptable water temperatures.
Also, apart from soaking up the sunrise during the day, given the perfectly western position of Odeceixe beach, visiting during the sunset is magical. Sunrises are also beautiful if you are an early bird. Refer to the viewpoints on my map – those posts are great for sunset/sunrise photography in Odeceixe.
Moreover, the beach has all the necessary amenities making the stay even more enjoyable and safe:
Bathrooms
Showers
Lifeguards (in summer)
Sunbeds and umbrella rentals
Parking
Bars and restaurants
Water sports equipment rentals (canoe, paddleboard, surfboards)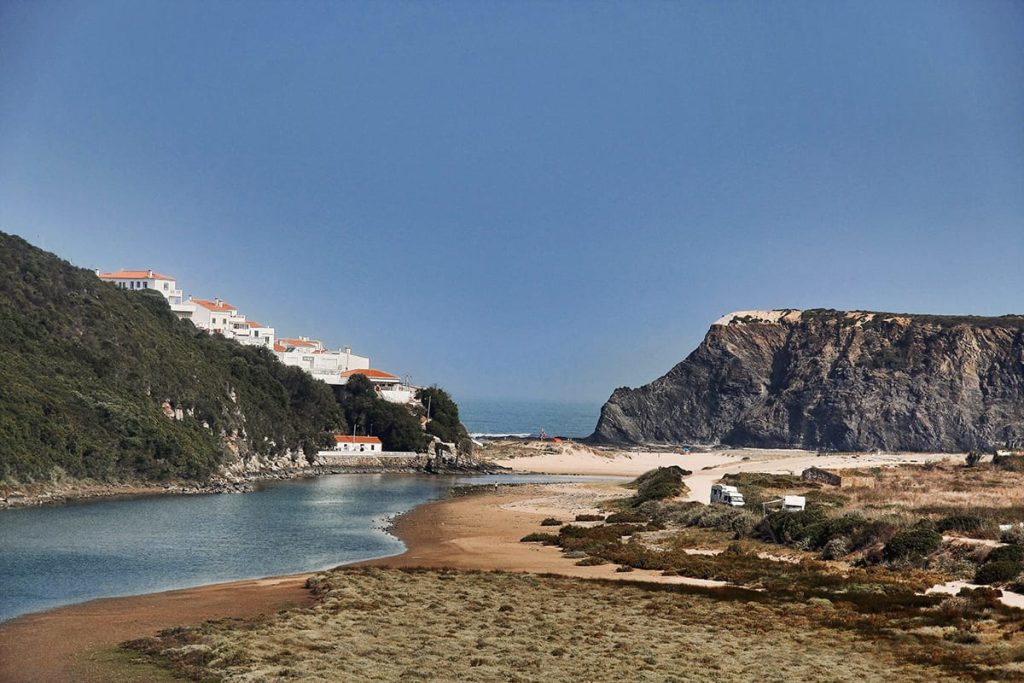 How to reach Praia de Odeceixe from Odeceixe town
Praia de Odeceixe is located 3.5 kilometers from Odeceixe village. There is no public bus to the beach from the town. Thus, you can either walk for around 40 minutes from Odeceixe or drive for around 8 minutes.
Parking near Praia de Odeceixe
There are a couple of dedicated places to park a car in the Odeceixe Mar-lower parking lot at the one-way road and upper parking lot. Parking spaces are limited and get filled up quickly during the summer. However, locals tend to park on the side of the street, so I usually just copy them if I cannot find official parking in Portugal.
4. Learn how to surf in Odeceixe surf school
Portugal's southwest coast is famed as a haven for surfers due to consistent waves evenly breaking from the Atlantic Ocean. The beaches along the Portuguese coast differ in terms of the strength of the waves, and some might be only suitable for experts.
That being said, the waves on Odeceixe beach are perfect for learning surfing. Also, even during the peak season, the surfing area does not get too crowded, making the learning process more relaxed. December is considered the best month to surf at Odeceixe beach. The downside is the colder weather and occasional rains.
There are 3 certified surfing schools in Odeceixe offering lessons in Portuguese and English (and maybe German and French), as well as providing the equipment (in case you just want to rent the board):
5. Hike scenic Rota Vicentina trails
Odeceixe is located on Rota Vicentina – a world-famous network of hiking trails that spread across the coast and inland of Alentejo and Algarve regions in Portugal. The total length of all routes combined is around 750 KM.
If you are not planning on doing a 4-day Fishermen's route which starts in Porto Covo and finishes in Odeceixe, you can still explore the area following a shorter circular route or follow the coastal trail and then retrace your footsteps back to the town.
Odeceixe loop hiking route
This 15 KM (9.3 miles) easy-to-moderate route with 200 meters (650 ft) elevation gain is perfect even for a solo hiker and can be done any time of the year (except July and August when it is too hot). Expect to walk for 3-4 hours at an average pace.
The route starts in Odeceixe village, following the path along the river until Praia de Odeceixe, then turning south and continuing along dramatic cliffs with the roaring Ocean on your right-hand side. At around 6.5 KM (4 miles), the trail turns left inland and winds through pastoral farmlands.
You can also follow the trail in a clockwise direction, first through the farms and then along the coast. This way you will be walking more downhill than uphill.
Note: circular trails on Rota Vicentina are marked by two parallel red and yellow horizontal lines.
A Section of Fishermen's trail (Odeceixe to Zambujeirah do Mar)
Another option is to hike along the coast up north following the section of Fishermen's Trail leading towards the coastal town of Zambujeirah do Mar. If you aim for a full distance, it will be 18 KM (11 miles) and will take you around 5-6 hours of moderate-level trekking, with 350 meters (1150 ft) of elevation gain.
Since it is an A to B trail, you would have to get a bus or taxi from Zambujeirah do Mar back to Odeceixe. Alternatively, you can follow the route as long as you feel like it and then turn back.
Note: Fishermen's trail is marked by two parallel blue and green horizontal lines.
Whichever of the above routes you choose, the spectacular scenery is guaranteed, thus I strongly recommend hiking when visiting Odeceixe.
Did you know? Fishermen's trail is considered one of the best trails in the world! Thus, visit before it becomes too famous.
6. Canoe or paddleboard along Ribeira de Seixe
Canoes and paddleboards are available for rent from one of the rental places on Praia de Odeceixe beach. The river stream is light enough to canoe against the stream from the ocean towards the village.
7. Visit other beaches near Odeceixe
Costa Vicentina coast is home to numerous bigger and smaller beaches and coves, some of them completely wild with nature at its finest. Below is a list of the closest beaches to Odeceixe. Note that, except for Praia das Adegas, you will need a car to reach them.
Praia das Adegas nudist beach
Praia das Adegas cove is located steps away from Praia de Odeceixe. Praia das Adegas is an official naturist beach secluded by the cliffs south of the main beach of Odeceixe. During the low tide, you can walk from Praia de Odeceixe to Praia das Agedas following the beach.  Alternatively, you can access it from above via a long flight of steps.
Safety tip: stay away from the cliffs as the rock fall is common.
Other wild beaches south of Odeceixe (no amenities)
Quebrada beach is 9 KM, 13 minutes by car from Odeceixe. It is a small sandy cove.
Praia da Samoqueira beach is 9.6 KM, 14 minutes drive, then walk/hike down the rocks for another 200m. It is a very beautiful soft sand and dark rock beach which is accessible by walking and might not be as straightforward. Thus the beach is very quiet attracting only the ones who appreciate wilderness at its best.
Praia da Barradinha is 10 KM, 18 minutes by car from Odeceixe. Tiny rocky beach surrounded by cliffs, accessible through the steep staircase.
Praia do Vale dos Homens is 12 KM, 15 minutes by car from Odeceixe. A wide soft sand beach surrounded by beautiful dark rocks. Usually very quiet, accessible via wooden steps.
The best time to visit Odeceixe? Odeceixe weather
The best time to visit Odeceixe is from April to November.
For the beach time and getting a suntan, June-August is perfect. Summers in Odeceixe and Algarve do not get too hot due to the Atlantic breeze. Note that the ocean in Portugal is really cold even in summer. Many people swim, but, I found it too cold for my liking.
For hiking March-May and September-October is the best time if you are planning on trekking Rota Vicentina routes. November-March are the rainiest months in the area, thus it may not be as pleasant.
For surfing December has great waves but rainier weather. Nonetheless, people surf in Odeceixe almost all year round.

Odeceixe restaurants and places to eat
Odeceixe village will take you on a gastronomic adventure. Foodies (I am slowly coming to the realization that I might be one of them,) will find a variety of local specialties that retain Moorish influence. The commonly used local ingredients from the land in Aljezur cuisine are beans, cabbage, and sweet potatoes. Also common for Odeceixe is Moorish porridge. From the sea comes a variety of fish (sea bass, sea bream, usually grilled), mussels, and other shellfish.  In the dessert department, unusual but common for the area is sweet potato pudding. 
Some of the best places to eat in Odeceixe village
A Tasca– a family-run friendly restaurant serving breakfast lunch and dinner, a variety of Portuguese fish and meat dishes, sandwiches, fantastic homemade desserts, coffee, and other drinks.
Taberna do Gabao– a popular traditional Portuguese restaurant serving food made of regional ingredients. You will certainly find some of the typical Aljezur dishes.
Places to eat at Praia de Odeceixe Mar
Bar da Praia. The bar is set on the beach and is perfect for lunch, serving yummy Mediterranean cuisine, seafood, and meat options, fresh juice, vegetarian and vegan dishes (including my favorite guacamole), and offering a wonderful sea view.
Restaurante-Cafe Dorita. Family-run hotel-restaurant, averagely priced and offers fresh fish and seafood that you can eat on the terrace with a spectacular view. Perfect place to have dinner and watch the sunset. It is open all year round.
Odeceixe Map
Click here to open and save my Odeceixe map which shows the exact locations of the points of interest mentioned in this Odeceixe.
Where to stay in Odeceixe? Odeceixe hotels and homestays
You can choose to stay in the village of Odeceixe which has many nice cottages and homestays in traditional Portuguese houses. This option is particularly convenient if you want to have a self-serviced apartment for a few days. However, if you are planning to surf, or only spend one night, then staying in Praia de Odeceixe Mar hamlet is a great idea.
If you are driving, your options expand to farm stays which are wonderful as well.
Not that accommodation in Praia de Odeceixe Mar is limited just to a few places and gets booked out far in advance for the summer season, thus plan ahead.
Below are my top picks for different accommodations in Odeceixe, Pria de Odeceixe, and farm stays
Odeceixe Hotels
Casas Do Moinho $$- a mix of small studio flats and fully equipped apartments with kitchens in traditional Portuguese houses steps away from the Odeceixe windmill. The accommodation also includes a wonderful outdoor swimming pool with a view and an exceptional breakfast.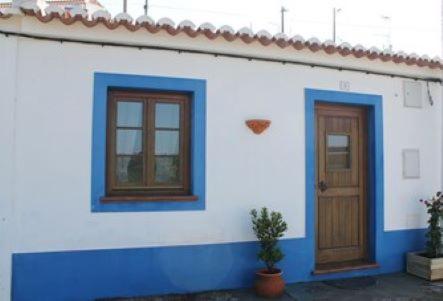 Casa de Seixe $$- a beautiful three-bedroom traditional Portuguese fully equipped house perfect for a group of 6 or a family, located in Odeceixe.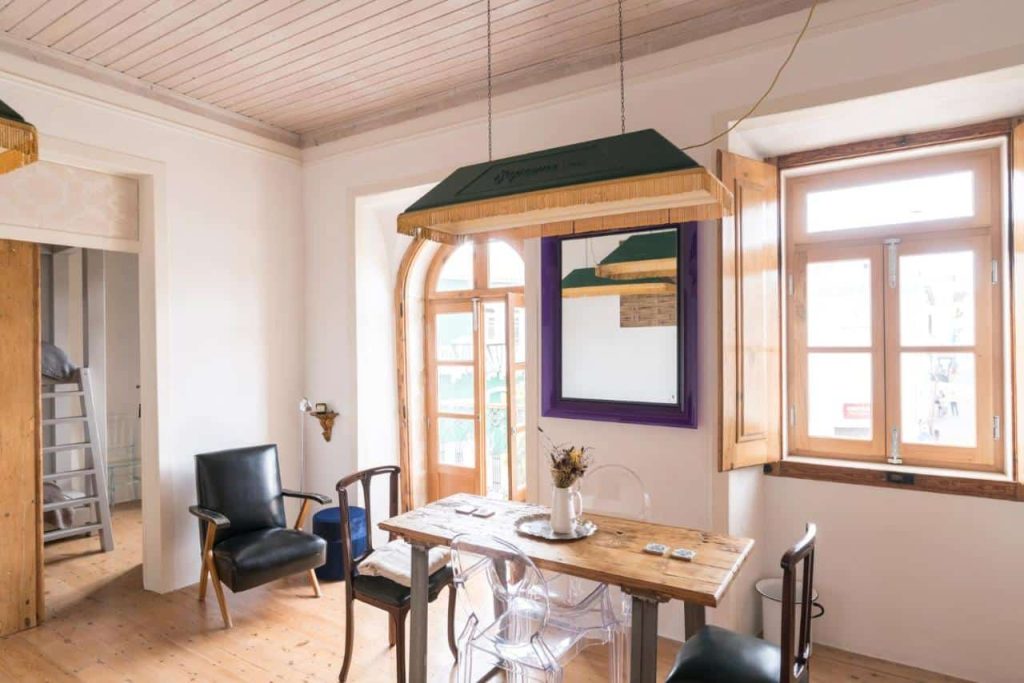 Bohemian Antique Guesthouse $- $$-immaculately clean and very beautifully decorated hostel/homestay next to the main town square offers the most budget-friendly accommodation in dormitory rooms, each bed has curtains for privacy. Double and triple rooms with private bathrooms are also available in this homestay.
Praia de Odeceixe Mar hotels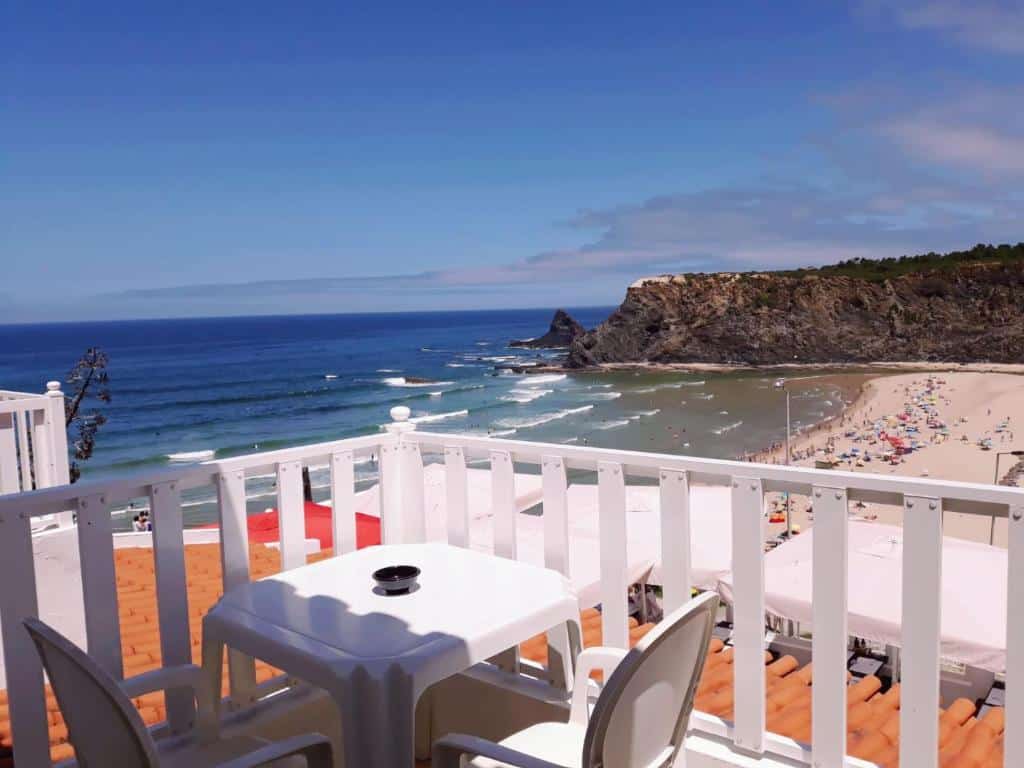 Casa Dorita $$- this place has the best views over the ocean. Choose the room with the terrace to wake up to wonderful Praia de Odeceixe views. Fabulous breakfast is also included, and you can also dine for dinner at their family restaurant, free parking is available.
Farmstays near Odeceixe
Monte Joao Roupeiro $$- a wonderful farm stay in a beautiful rural house based on Alentejo architecture, just 2.3 KM from Odeceixe. The house has a delightful outdoor swimming pool. You can rent a room or a self-catered one-bedroom holiday home.
Monte do Cardal $$- a gorgeous farm stays offering for rent beautiful rooms with private terraces and fully equipped villas for up to four people. The décor features wood and stone making the accommodation very warm and cozy. An elegant outdoor swimming pool is also available.
I hope you are enjoying my free travel guides & tips. If yes, please consider supporting my work by buying me a coffee so I can continue creating more useful content from my favorite coffee shop in town. Thanks!
Portugal Travel Essentials & Useful Links
Here are links to essential travel resources and services I always use when organizing my trips.
More Portugal travel guides