Visiting Sicily for the first time? You will love it! To make your trip absolutely amazing, here are my 30+ super handy Sicily travel tips you need to know before embarking on the Sicilian adventure. 
I travelled around Sicily twice so far (and I am pretty sure I will be coming back). During my two road trips (one and two weeks respectively), I got familiar with local culture, the best ways to get around, what to see, and also how to plan a great Sicily road trip.
Whether you are going for a day, a week, or a month, let me guide you through some practical travelling in Sicily tips, as well as share some inspiration on why you should visit Sicily.
In this Sicily guide, you will find the most important topics and questions answered about Sicily travel: when is the best time to go to Sicily, how to get to Sicily and the best way to travel around Sicily (public transport or driving), how many days in Sicily and which part of Sicily (east or west) to choose for nature, history and architecture, as well as insights into culture, food, and Sicilian lifestyle.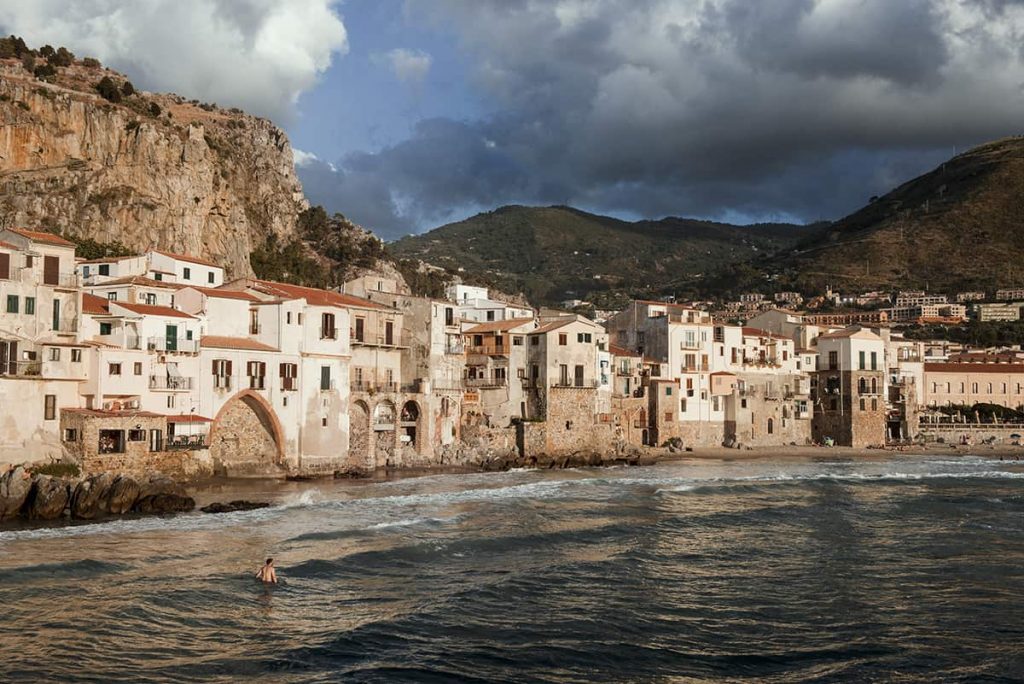 Disclaimer: This post contains affiliate links, which means that I may earn a commission if you make a purchase by clicking a link (at no extra cost to you). This helps to keep my blog running and growing by creating more awesome free content for you.
30+ essential tips for travelling in Sicily: plan your perfect visit
Sicily Travel Essentials
GETTING TO KNOW SICILY
1. There is Italy and then there is charismatic Sicily
Kicked by the toe of mainland Italy, the volcanic island of Sicily developed its own identity with a distinct character. Sicily has delightful mischief that you won't find anywhere else in Italy. 
Sicily, although part of Italy, could easily be a country on its own (historically it used to be the Kingdom of Sicily before it became an autonomous region of Italy). Locals proudly call themselves Sicilians and even get offended if you refer to them as Italians.
Indeed, everywhere you go you will see Sicilian flags stretched between the balconies. Meanwhile, colorful Sicilian ceramics are a statement of Sicilian house decor. However, the most obvious way to understand Sicilian identity and witness the pride of being Sicilian is while interacting with locals.
We stayed in different parts of Sicily during our road trip. Every host we met was raving not only about how wonderful Sicily is but also pointing out that the area they are from is the best on the island.
And trust me, the way Sicilians describe their hometown will make you excited to explore it. We got particularly lucky in Palermo with our host Mario whose passion for the town and food made us fall in love with the underrated capital of Sicily.
In short, when the place has a distinct character and identity of its own ready to be explored, it makes traveling way more fulfilling than just scratching the surface of main tourist sights. And Sicily definitely has the charisma!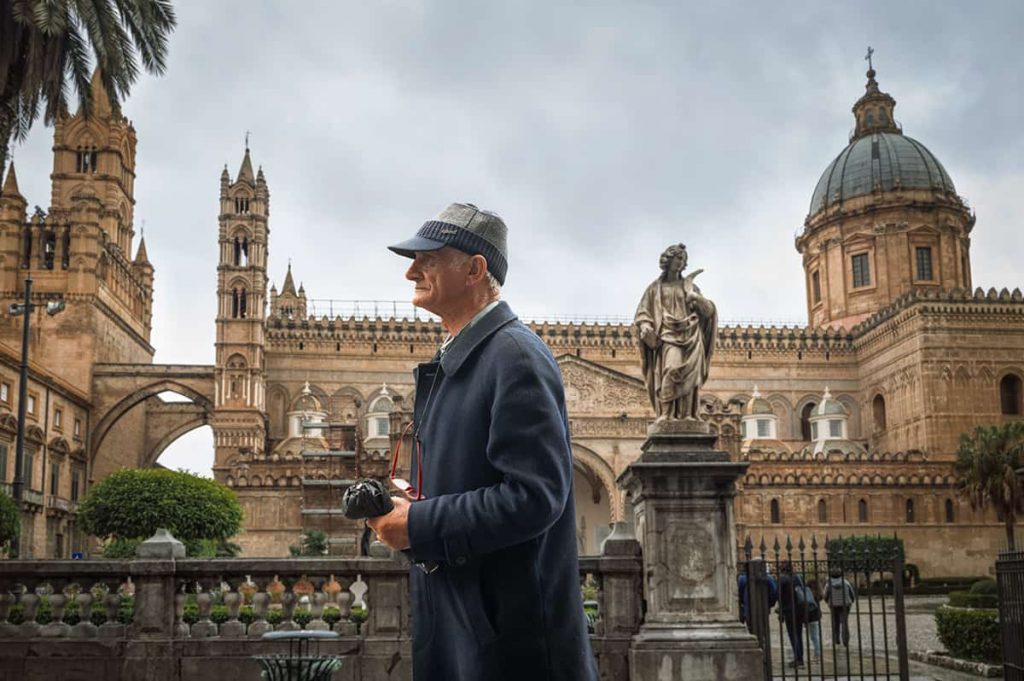 2. Sicily has some of the most diverse histories in Europe
Sicily has been invaded dozens of times by Arabs, Spaniards, Normans, Greeks, and Romans, to name a few major ones. Therefore, if you have an interest in history, discovering Sicily's layered and diverse past through many remaining historical sites will definitely keep you busy.
Today's Sicily is like a living museum, a historical artwork celebrating and commemorating some of the most powerful cultures and civilizations. 
With a history that stretches over thousands of years, you will find out about the ancient Greek settlements in Agrigento and Syracuse, learn about Baroque architecture in Val di Noto, Roman cultural influence in Villa Romana del Casale mosaics, Arab and Norman impact in Palermo, as well as discover frozen in time medieval villages of Madonie mountains. 
To sum up, Sicily is a perfect place to travel back in time and get acquainted with its turbulent history.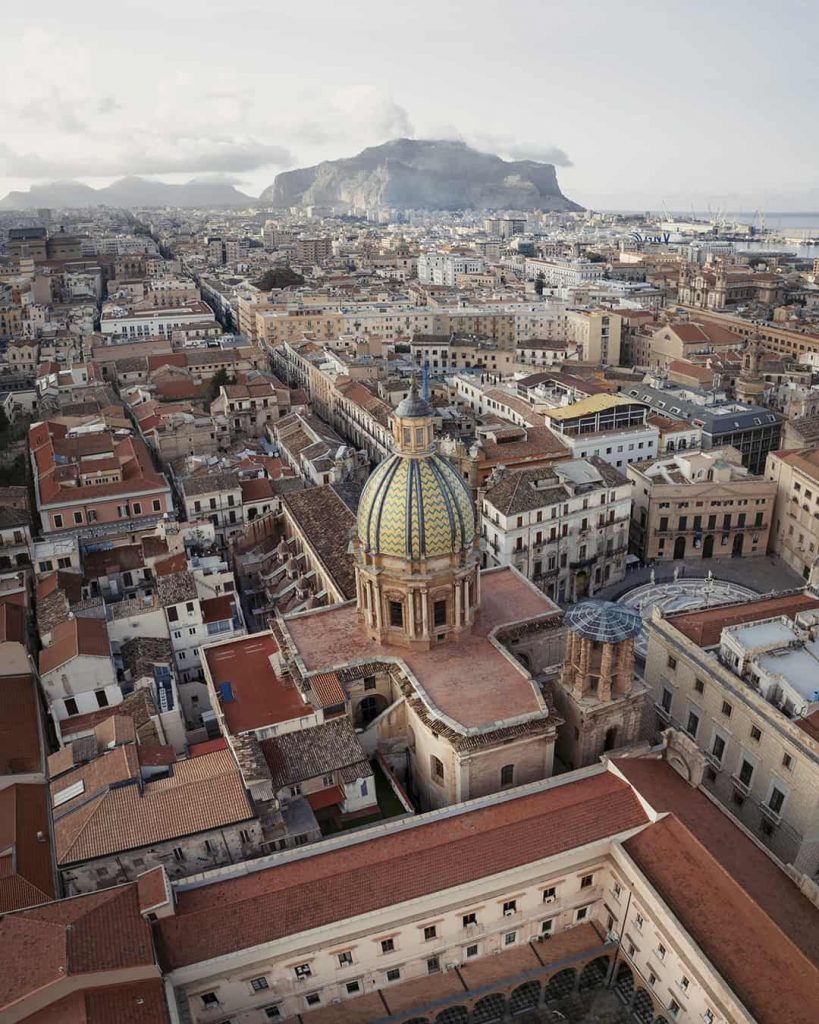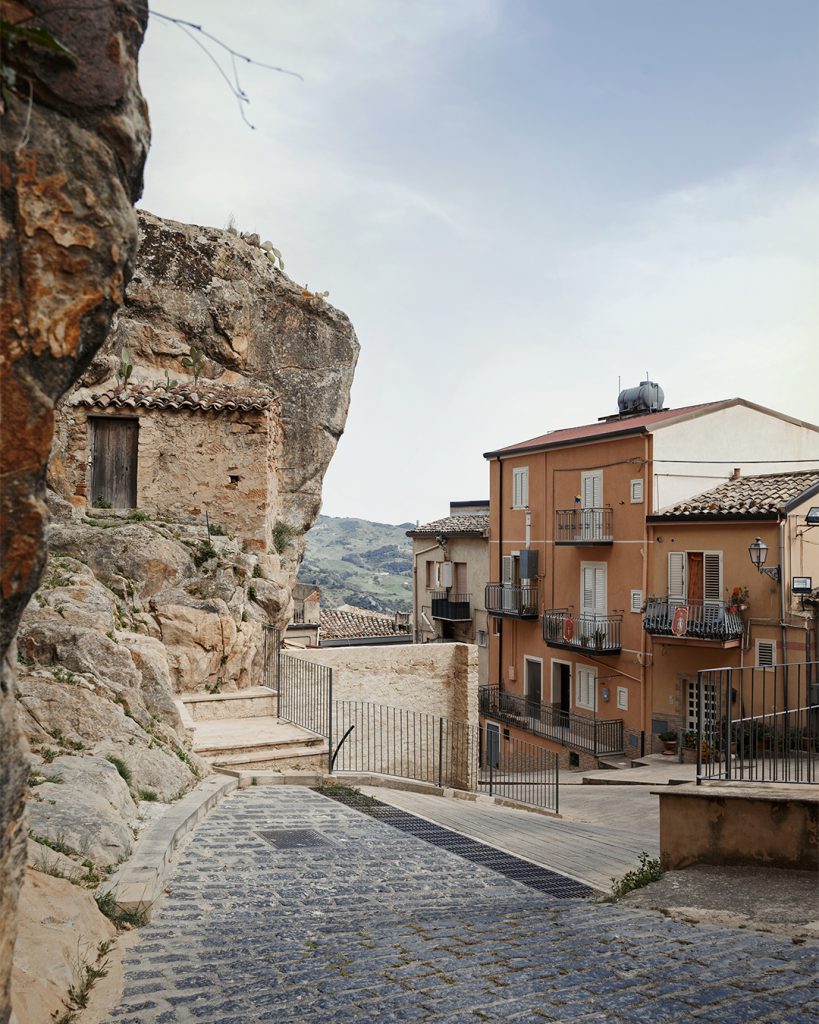 3. Is Sicily worth visiting? 
Sicily is a must-visit place in Italy. You can expect to have a very different travel experience even if you have already been to other parts of the country.
You may already know that Italy is very diverse, with different regions having distinct landscapes, architecture, and even cultural nuances. But even if you have been all around Italy, and think that there is just so much more you can expect from yet another region, you will be pleasantly surprised how different from other parts of the country Sicily is.
Sicily can satisfy any kind of traveler as it has everything- fantastic beaches, nature reserves, mountains with hiking trails, some of the most impressive architecture (Syracusa, Val di Noto, Palermo), important historical sights like the valley of temples in Agrigento, frozen in time mountain villages of Madonie, and even wonderful low-key Egadi and high-end Aeolian islands you can easily catch a ferry to. 
But above the scenery and cultural sights, Sicily's highlight is the locals. To me, Sicilians appeared to be some of the friendliest people compared to other parts of Italy. Locals in Sicily are genuinely happy to see you and are very welcoming, curious, and outgoing.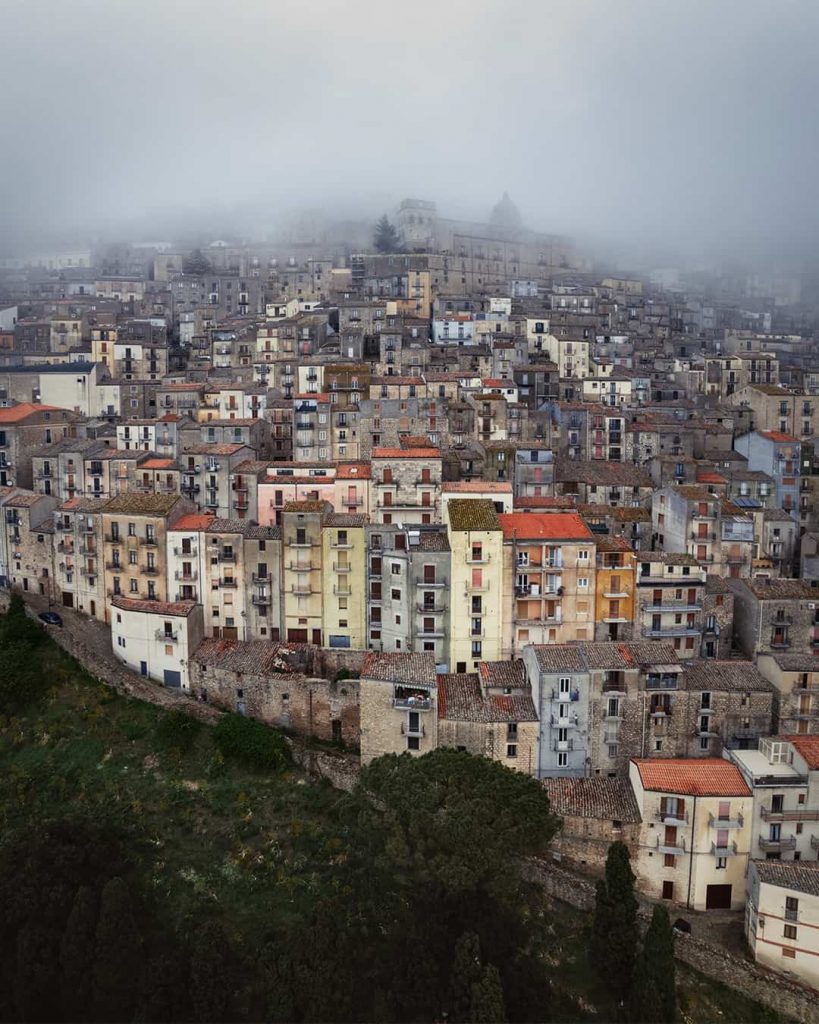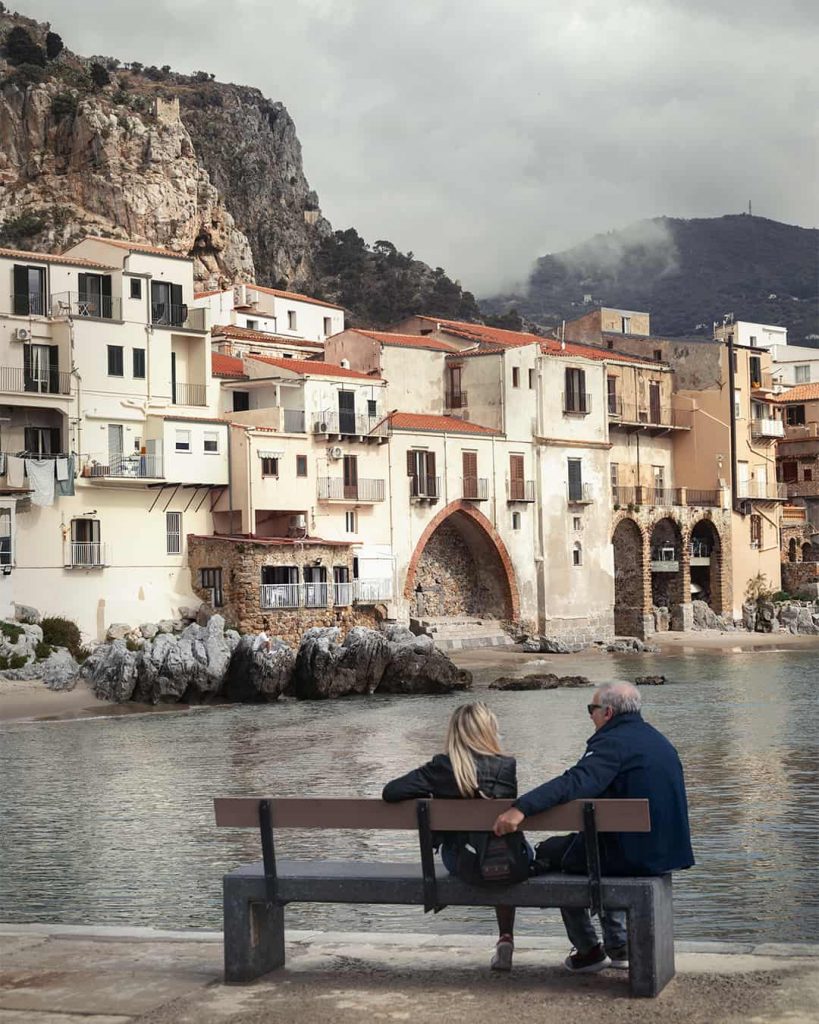 4. Is it safe to travel to Sicily – the birthplace of the Mafia?
Travelling in Sicily is very safe. From my personal experience everywhere we went felt extremely safe in Sicily. People are very welcoming, kind, and genuinely curious about travelers. 
Leaving the luggage in the car was probably my biggest safety concern while road tripping in Sicily. Leaving bags in the car was heavily advised against on other travel blogs, but in reality, it wasn't an issue at all. Of course, there is no need to irresponsibly display your digital camera, laptop, or wallet on the seat which could seduce some robbers. But even if you left some of your belongings in the back seat, it doesn't mean someone will definitely break into your car. 
The only place I was looking over my shoulder was when we walked in the Ballaro neighborhood in Palermo. Later on, however, our local host explained that there was nothing to be worried about. Apparently, Mafia owns many hotels and restaurants in the capital of Sicily. That means tourism is one of their main businesses and travelers are sort of looked after. Thus, small criminals don't dare to touch a tourist. 
Regardless, I would still suggest keeping your guard up in busy areas of Palermo as pickpocketing certainly happens. Just make sure to keep your wallet and phone somewhere safer than the back pocket of your jeans when walking in crowded areas of Palermo, or Catania. 
WHEN TO TRAVEL TO SICILY
5. The best time to visit Sicily-when should you go?
The best time to visit Sicily is from May to the beginning of June, and from September to the beginning of October. These are shoulder seasons when the weather is great both on the coast, in the towns, and in the mountains. Also, around these months tourists either haven't arrived yet or already departed.
If you love beaches, September will be better than May as the water in the sea is still warm as opposed to slightly chilly late spring temperatures.
If you don't care much about the beaches and swimming, and prefer cultural activities, like wandering UNESCO-listed towns and small villages, then any time of the year is a good time as Sicily has a pleasant island climate all year round. You might encounter some fogs and rain if you visit during autumn/winter. On the bright side, it may add to the mysterious atmosphere and interesting photography scenarios.
I would suggest avoiding July and especially August when the majority of Italians are on vacation. Prices of accommodation and car rental shoot up, while beaches and towns are packed with people- not the greatest time to travel to Sicily.
Nonetheless, if you only have summer months, you can still have a great time and pick some less visited places around the Island. Sicily has plenty of hidden gems waiting to be explored. 
6. Go before it is too late! 
Is Sicily very touristy? Yes and no, depending on which place and when you choose to go.
In recent years Sicily has definitely seen a quick increase not only in local but also in foreign tourism. The rough towns like Palermo which used to be considered a bit dangerous, are now completely tourist-friendly and adapted to serve the foreign visitor.
Meanwhile, even remote villages are slowly but steadily opening up cozy B&Bs and getting completely booked out during the peak season.
While many popular beach towns are packed with sun-seekers and local holidaymakers during summer, still there are enough places on the island where you can have an authentic Sicilian experience without crowds. But don't wait too long, as with social media being so proactive, Sicily is getting on tourist radar pretty fast. Some of the seemingly remote places I have discovered on Instagram!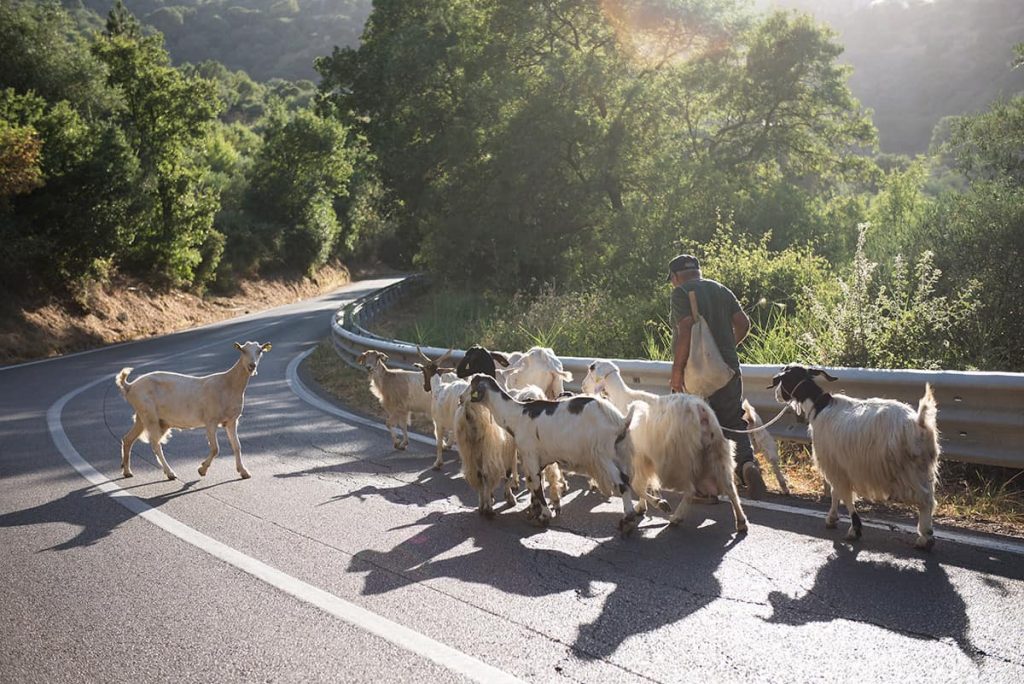 GETTING TO AND AROUND SICILY
7. Three ways of getting to Sicily: airplane, ferry, or train
Sicily is an island separated from the mainland of Italy by the narrow strait of Messina. The good news is that Sicily is very well connected not only to mainland Italy but also to the rest of Europe and even other parts of the world.
Getting to Sicily by air
As expected, most travelers come to Sicily by air. There are 3 airports in Sicily-one in the capital Palermo in the West North, one in Catania in the East, and one in Trapani in the West of the island.
If you are flying from Europe, sometimes you can get insanely cheap deals to land in Sicily. Search for the best flight deals using KIWI flight search aggregator.
Getting to Sicily by ferry
Another also quite popular option to reach Sicily is taking a ferry, both nationally and internationally. 
Nationally, the main places from where you can reach Sicily are Rome, Naples, Salerno, Genoa, and San Giovani in Calabria (southern Italy-the toe of the boot).
The overnight ferries from Naples, Salerno, Genoa, and Rome arrive in Palermo. Meanwhile, if you are traveling by land from Southern Italy, you can take a 30 min ferry from Villa San Giovani to the port town of Messina, Sicily. This is precisely what we did on our combined Sicily and Calabria road trip. 
Internationally, you can reach Sicily from Malta and Tunisia. 
Top tip: Ferries to Sicily also accommodate various vehicles. Therefore, if you travel by car, instead of driving long distances, you can "jump" onto the ferry.
You can easily search for the ferry schedules from your selected departure place using the Directferries website.
Popular ferry routes to Sicily
Palermo-Naples: 10.5- 11.5 hours; from 50 EUR one way (foot passenger); book tickets here
Palermo-Rome (Civitavecchia): 14.5 hours; from 60 EUR one way (foot passenger); book tickets here
Palermo-Genoa: 19.5-20.5 hours; from 45 or 75 EUR one way (foot passenger); book tickets here
Messina- Salerno: 9-10.5 hours; from 52 EUR one way (foot passenger); book tickets here
Messina- Reggio Calabria (South Italy): 30 minutes; from 10 EUR one way (foot passenger); book tickets here
Catania- Valletta (Malta): 4 hours 45 minutes; from 80 EUR one way (foot passenger); book tickets here
Palermo-Tunis (Tunisia): 10.5 hours; from 85 EUR one way (foot passenger); book tickets here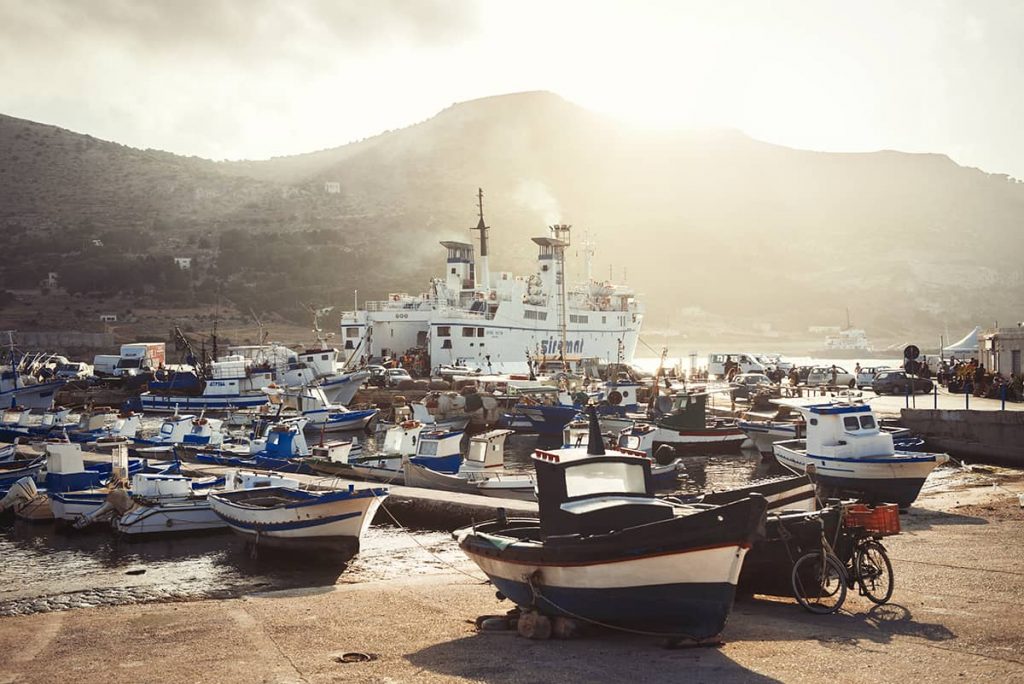 Getting to Sicily by train
The third way is taking a train from the mainland of Sicily. There are train departures from Rome (12 hours) and Naples (9 hours) to Palermo. The train also has routes heading to East Sicily and stops in Taormina, Catania, and Syracuse.
Question- how on Earth does this train get through the water? Apparently, there is a special ferry which transports, yes, the train! This could be an interesting and fun travel experience.
You can find a train route and book tickets from Italy to Sicily using Omio train search aggregator.
8. Driving is by far the best way to explore Sicily
I am a huge fan of road trips, and Sicily is a perfect place to go on one (check out my 2-week in Sicily Itinerary).
I am sure you have heard that driving in Sicily might be challenging, which is partially true (if you don't know what to expect).
However, driving is by far the most convenient way to get around Sicily as you don't have to rely on irregular and not frequent public transport schedules. Also, hidden gems are only accessible by car (well, in some cases by boat-like Favignana island). Finally, you will be able to travel at your own pace and get from place to place much faster than with a train or a bus. 
Therefore, I strongly recommend renting a car if you are planning to see more than just bigger towns like Catania or Palermo (those places don't require a car). 
Important: book your car well in advance to get the best deal! We booked 3 months ahead to secure a good deal (20 EUR per day). If you leave it to the last minute, chances are, the car rental rates will be much higher.
I found the best car rental prices for my road trip in Sicily with DiscoverCars.
9. Getting around Sicily with public transport
Public transport in Sicily connects main destinations and more popular tourist towns like Palermo, Catania, Agrigento, Taormina, Messina, and Trapani. If you are not willing to drive you might be able to find your way around using only busses, or trains. Also, you can join organized day trips to places like Taormina, Etna Volcano, and Agrigento.
When it comes to using public transport in Sicily, buses are known to be the most complicated to deal with. I have read stories of buses having completely unreliable schedules, lack of accurate timetables online, needless to say not the most frequent service.
All this makes travelling and planning your time quite tricky. Although, larger companies like Interbus are pretty good. However, regional buses, unless you have unlimited time in Sicily, you can forget about. More often than not, you will have to rely on asking around for accurate information when travelling between smaller towns.
I personally would avoid using buses, except if you are planning to get between main towns and are not going to explore beyond the main tourist destinations. Even some of those places do not always have a guaranteed regular connection.
Trains mainly connect the coastal part of Sicily but are not available for the inland due to its mountainous terrain. Trains as far as I have researched are quite efficient and run according to schedule.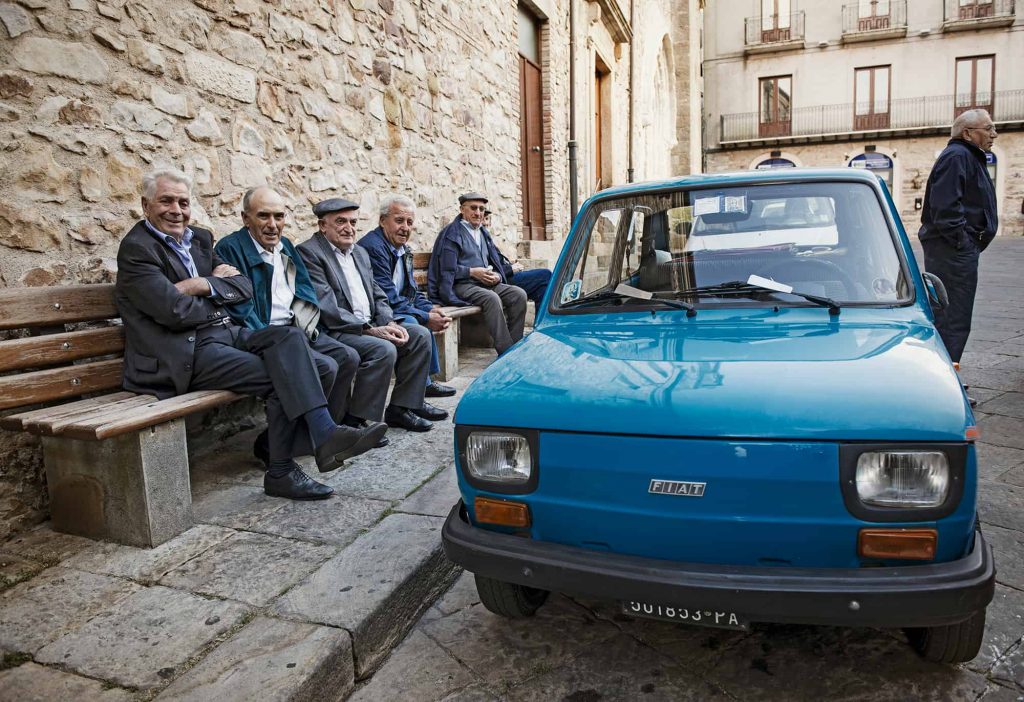 HOW TO PLAN YOUR SICILY ROUTE
10. How many days do you need in Sicily? 
You need at least 2 weeks and at least 5 different overnight bases to explore the whole perimeter of the island at a medium pace.
To see all the highlights plus some hidden gems of Sicily you will need at least 3 weeks, ideally a month. Having this amount of time, you can slowly drive all around the island discovering different parts of Sicily. Those would include beaches, mountains, archeological sites, baroque towns, fishing villages, Etna volcano and you can even squeeze in a trip to Egadi or Aeolian islands.
Do not try to see the whole island of Sicily in one week. Sicily is bigger than it looks at a first glance. Driving time from West to East of the island is around 4.5 hours.
Understandably, not everyone has a month worth of time to allocate for their vacation. Still, as a bare minimum, I would recommend 10 to 14 days in Sicily. However, you will have to be strategic about how and where you spend your time. You will definitely have to trim down the long list of places of interest in Sicily leaving only what excites you the most. 
If you have only around one week in Sicily, the best is to focus on one side of the island. For example, highlights of the west and northwest part, or highlights of the east and southeast part of Sicily, depending on which airport you land at. Definitely don't try to move all the way from west to east as you will end up spending most of the time in a car. 
11. Choose West Sicily and the hinterlands for a more authentic experience and wild nature
If you are landing in Palermo or Trapani, you are for a treat of wild beaches and nature, the unfiltered lifestyle of Palermo, sleepy Madonie mountain villages, and a slow-paced Favignana island. Western and Norther parts of Sicily are less touristy than the Eastern part. This means you will have a very authentic travel experience wherever you choose to go.
12. Choose East Sicily for Baroque and Greek architecture, Etna volcano, and famous archeological sites
If you are landing in Catania on the Eastern part of Sicily, then you are getting a treat of unparalleled architectural gems-Val di Noto baroque towns like Ragusa, the Greek amphitheater of Taormina, the valley of temples in Agrigento, spectacular Syracuse with Ortigia at its heart, and mighty Etna volcano which you can explore up close by hiking.
Note, that the Eastern part of Sicily is more touristy (due to its cultural wanders and a large number of UNESCO heritage sights which indeed made Sicily famous).
13. The best beaches in Sicily are on the northwestern side of the island. 
If you are seeking the sun and going to Sicily mainly for the beaches, then head to the North West. Here, you can find crystal clear waters and some of the most spectacular beaches in Sicily.
The mountainous backdrop characterizes the northwest of the coast. There you will find a perfect natural combination of mountains and the sea offering an array of hiking and swimming activities in one place.
You can find exactly that in Lo Zingaro Nature Reserve. To me, it was the best nature spot with the most incredible beaches in the whole of Sicily.
If you love sandy beaches, then San Vito Lo Capo at the northwestern tip of the island is a place to be. If you are looking for great city vibes with a close-by beach escape then Mondelo beach is just 30min drive from Palermo.
Finally, Favignana islands on the West side of Sicily will surprise you will azure waters and wild beaches to lay your towel at. Read my post about visiting Favignana island for more details.
14. Mix up big cities, small towns, and the seaside for a diverse experience in Sicily
To get a real taste of Sicily, plan on visiting a mix of different parts of the island. To understand daily hustle and bustle as well as admire impressive historical buildings, aim for a few days in the biggest towns (Palermo, Catania, Ortigia Island in Syracuse), for the beach scene, go to smaller seaside towns (Cefalu, Castellammare del Golfo), you will find UNESCO listed Baroque architecture in Ragusa, Modica or Noto, for the important archeological treasures head to Agrigento, while for chilled island life- to Egadian islands, for raw nature – to Lo Zingaro Nature Reserve, and to get the sense of the frozen time drive up to medieval villages in Madonie mountains.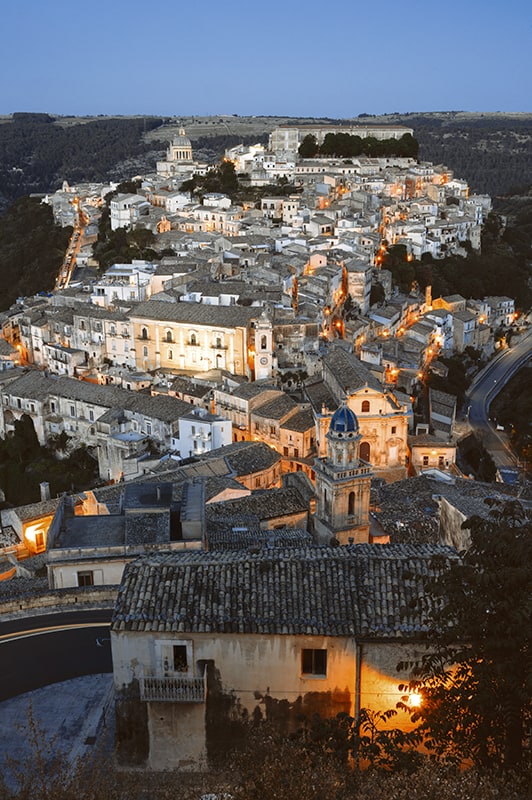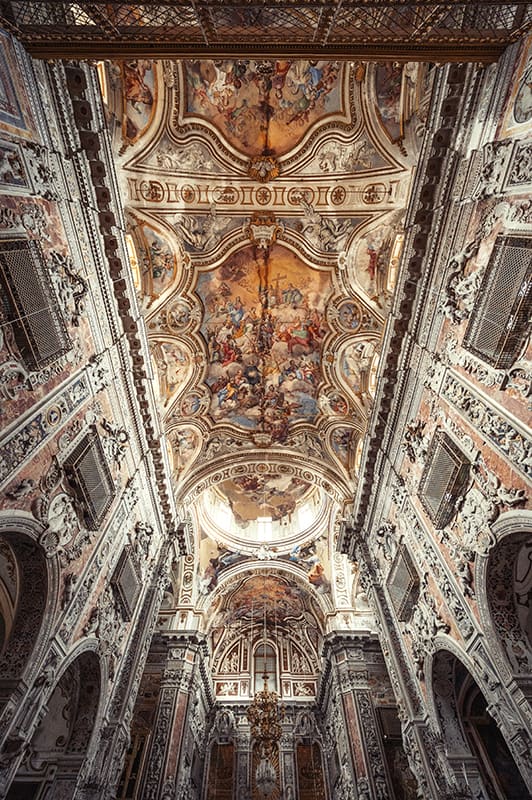 15. Get used to sweating up the hill-mountainous terrain of Sicily
Sicily's climate and terrain can be very unforgiving in summer. It might become overwhelming if you are not used to almost African heat and hiking. Many Sicilian towns are located in mountainous areas. Getting from landmark to landmark on foot will require broken-in shoes, a hat for shade, lots of sunscreen, and good stamina. Indeed if you are planning to visit some of the small mountain tows, be ready to burn a few calories (which is great considering the carbs intake you will have while in Sicily).
ACCOMMODATION – WHERE TO STAY IN SICILY
There is no shortage of accommodation in Sicily. Depending on your budget, you can pick a room in a boutique hotel, stay in a dorm or in a fancy timeless hotel, rent a cozy apartment or opt for a homestay. Bigger towns like Palermo and Catania or Trapani will have all these options. Meanwhile smaller villages may only offer homestays and boutique hotels. In remote locations, you may not always find dorms in Sicily.
The only type of accommodation I have not seen (gladly) was monstrous seaside hotels. Okay maybe a couple of ugly ones in Cefalu were ruining the scenery, but they weren't nearly as massive as the ones you can find in the UAE or Turkey, for example. And I hope it will stay this way.
16. Stay in homestays for the best local experience in Sicily
I always aim to support local small businesses when travelling, and one of the best ways to do so is to stay in a family-run B&B. Not only do you bring business to a local family but in return, you get more personal and warm treatment as opposed to the very formal approach in regular hotels.
Finally, Sicilians are very knowledgeable about their local area and they are more than happy to share some tips for sightseeing, the best places to eat, and sometimes they even cook for you!
For example, we were very lucky with our host in Palermo who was extremely passionate about his town and Sicily overall. He shared some insider tips, and fantastic stories about Palermo, and gave some great insights about Sicily. It enriched our travel experience and helped us understand the local culture much better. 
17. Book your stays in popular destinations in Sicily early in advance
Some of the towns in Sicily receive way more visitors than the others during the high season (July/August). Therefore, booking early is strongly recommended.
The most popular places which get booked out are Cefalu, Taormina, Syracuse and Ortigia, Favignana (Egadi islands), and Trapani.
For example, even at the beginning of May, accommodation in Cefalu seemed to be 70 percent occupied when I looked it up on the booking site. So I can imagine it can be pretty tough finding a place to stay in summer, let alone getting a reasonable deal.
Alternatively, if you are driving, there are countryside guesthouses called Agriturismo- those are usually fantastic family-run getaways not too far from the main towns.
Book Accommodation in Sicily
Look for the best rates and perfect places to stay on Booking.com
18. Make sure to check if the parking is available and is not in the ZTL zone
If you are driving, parking is one f the factors you will be making your decision about whether or not you should book a place. Often in towns like Cefalu, there won't be any parking included in accommodations located in the historic center. Thus, you might have to look for a place to stay outside but close enough to the historic center.
Also, in case you manage to find a place to stay which offers parking in the historic center, double-check with your host if it doesn't fall under ZTL (Zona Trafico Limitato), which only permits registered vehicles. You can read more about sneaky ZTL zones in my post about driving in Sicily.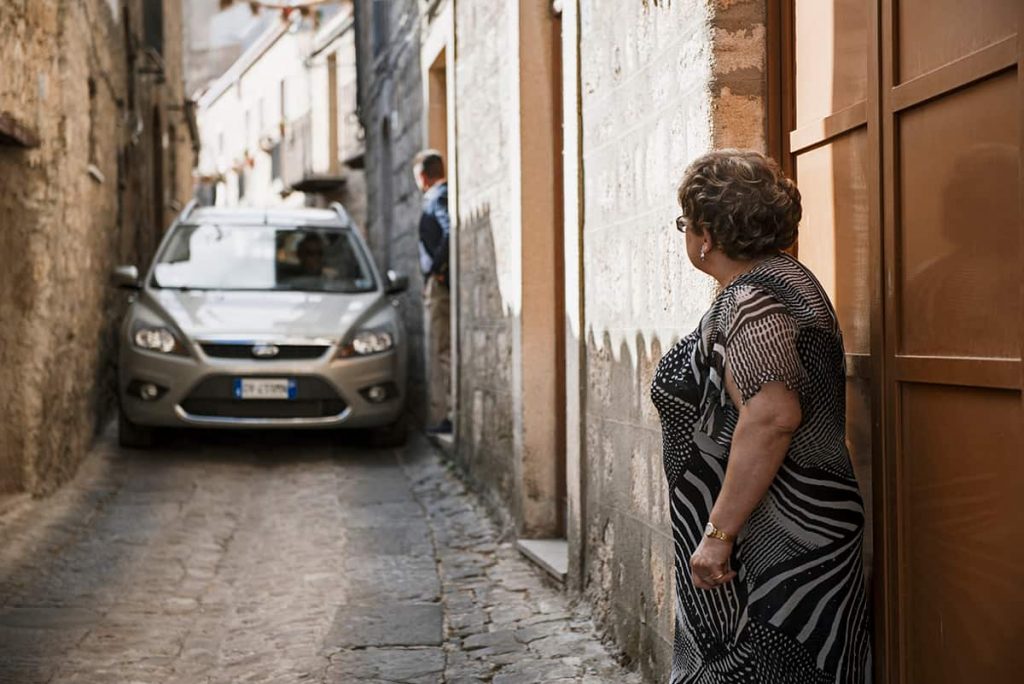 GETTING ACQUAINTED WITH SICILIAN CULTURE
19. Travel to Sicily just for food
You could travel to Sicily just for the food.  From the famous Pasta alla Norma, tuna burgers, couscous with fish, all sorts of arancini, pizzas to ricotta-filled pastries with cannoli being the king of all, brioche with ice cream, and many more- eating Sicilian specialties can keep you busy all day long. Just looking at the menu in trattoria you can quickly realize that Sicilian cuisine adopted the crossroads of civilizations. There are flavors from Europe and Africa on one plate.
Moreover, Sicily's capital Palermo is worldwide famous for the best street food. Therefore, forget about fancy restaurants, and go try the fast food- it is fresh and delicious.
20. Breakfast is not the main meal of the day, but in Sicily, you can fuel up with ice cream in a bun
Sicilian breakfast (as common everywhere in Italy) is always sweet. But having ice cream in brioche is something unheard of and probably only to be found in Sicily.
I know that eating an omelet in the morning sounds bizarre to Italians, but come on, ice cream with bread?! This is whole another level of weird…
Nonetheless, this combination is a guaranteed energy boost and is extremely filling. I have tried brioche with ice cream but decided to stick to the regular pastry and coffee.
Note: when you see breakfast included in your accommodation booking, do not expect English breakfast with sausages and beans. Usually, you will only get coffee and pastries. On a rare occasion, you may find B&Bs offering some panini (sandwiches with ham and cheese). Continental breakfast is only common in bigger hotels.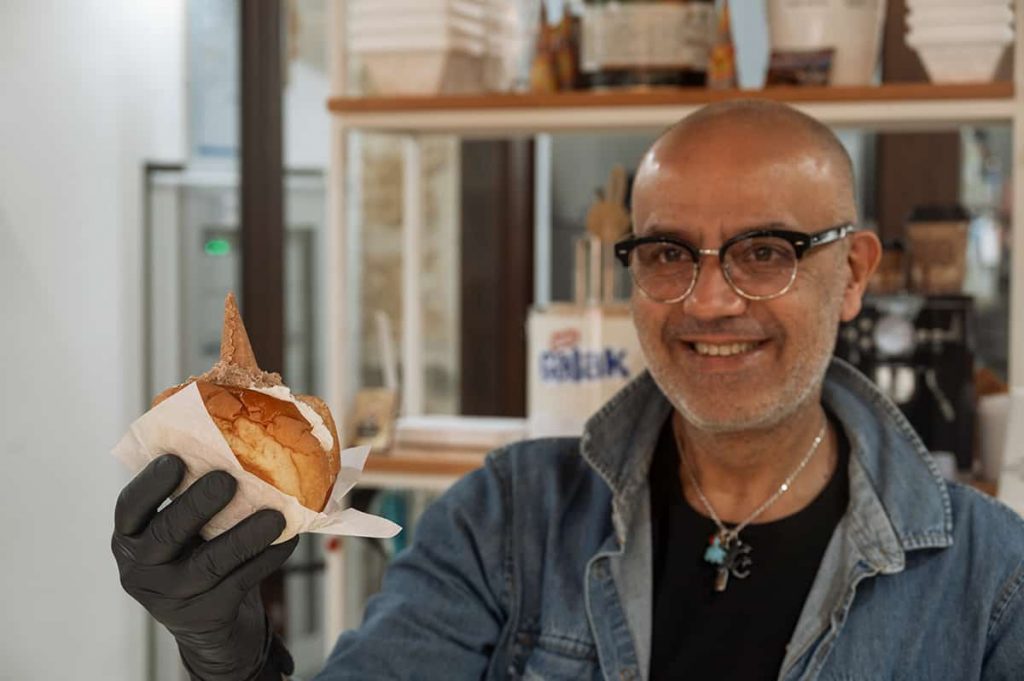 21. Catch up on your sleep during riposo – understanding Sicilian time (aka siesta) 
You probably have heard of siesta in south European countries. Unlike any other timing-related matters, Sicily is taking the midday nap very seriously.
Shops, museums, and restaurants close for so-called riposo or siesta at around 12-1 pm and re-open at around 3-4 pm or even later. Siesta's starting time is always on the dot while the finishing time is sort of flexible.
Longer siestas are very common in smaller towns. We have struggled to find a place to eat lunch in Madonie mountain villages-everything was closed, and there was no live soul to be seen in the afternoon. Taking into account Sicilian summer heat, having a power nap in the middle of the day is probably the best thing you can do. 
Sundays are usually days off and shops and museums, and even some restaurants are also shut for the whole day.
However, in bigger towns like Palermo and Catania, as well as touristy places like Cefalu, Taormina, or Syracuse you can find quite a lot of cafes and gelaterias, and casual eateries which are open during siesta hours and even on Sundays.
22. There is time for aperitivo and then there is time for dinner
Restaurants and trattorias usually open at around 6-7 pm, however actual dinner time is around 8-9 pm in Sicily and Italy. Therefore, it is recommended to reserve a table to avoid the disappointment of having to wait for an even later meal.
However, before heading out for dinner, you should not miss aperitivo which is a time between late afternoon and dinner when people head out for a drink and a small snack before they actually go to have a proper meal.
23. What is coperto – tipping culture and service fee in Sicily, Italy
Coperto (or servizio) in Italy and also Sicily is a fixed service fee that you pay per person for being served at a restaurant. The amount you must pay varies from place to place but usually it ranges between 1-2 euros. Some more expensive restaurants may charge 2.5-5 euros for coperto per person.
The amount of coperto is usually indicated on the menu. It is a fixed charge and doesn't depend on how much or little you eat or how long you spend at a table. 
If I pay coperto, do I have to leave a tip? 
If you love the service and food, the tip will be highly appreciated but it is not a must in Sicily, Italy.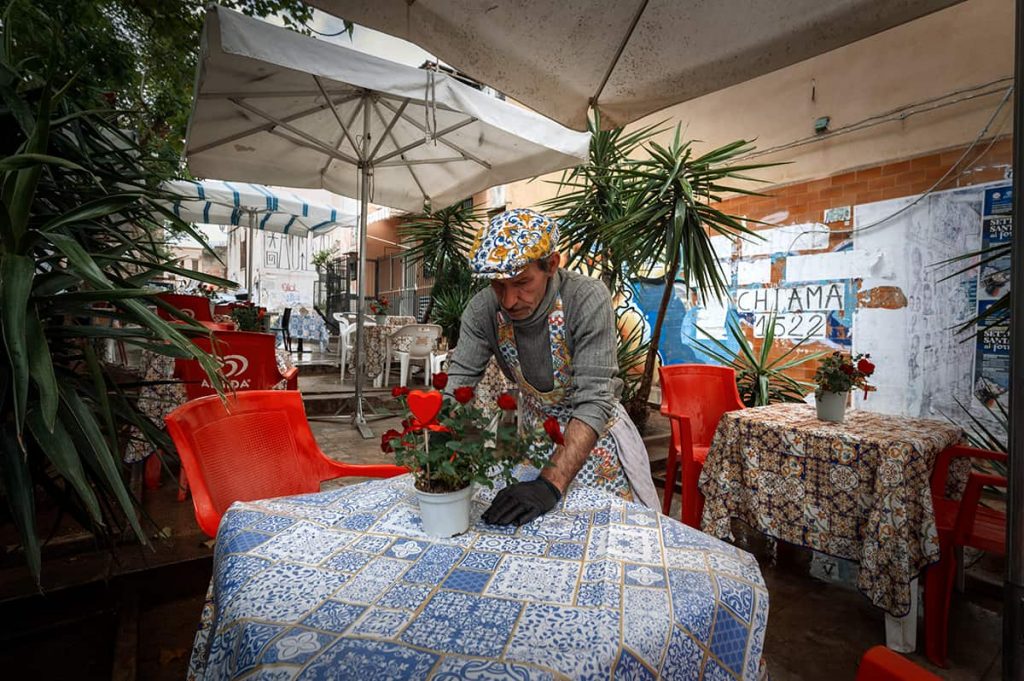 24. Coffee price at a bar vs at a table. 
Note that you may have to pay coperto in some coffee shops/bars if you choose to have your cappuccino at a table rather than at a bar, as most Sicilians do. Most likely the cost of being served coffee at a table will range from 20 euro cents to one euro.
This doesn't apply to all coffee shops though. Charging extra for a coffee at a table is more common in touristy and popular areas or famous fancy coffee places. For example, I have been to places in Venice, Rome, Amalfi Coast, and Naples where we had to pay extra for having our cappuccini at a table. Smaller and more casual bars and coffee shops do not collect this fee.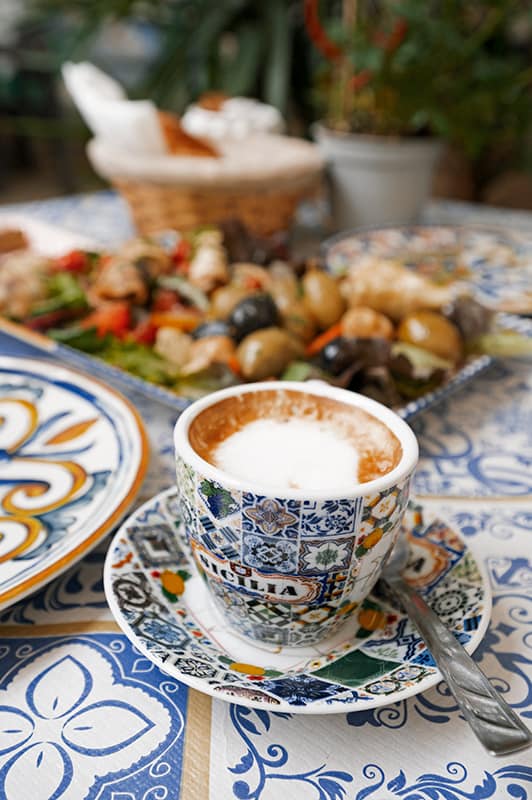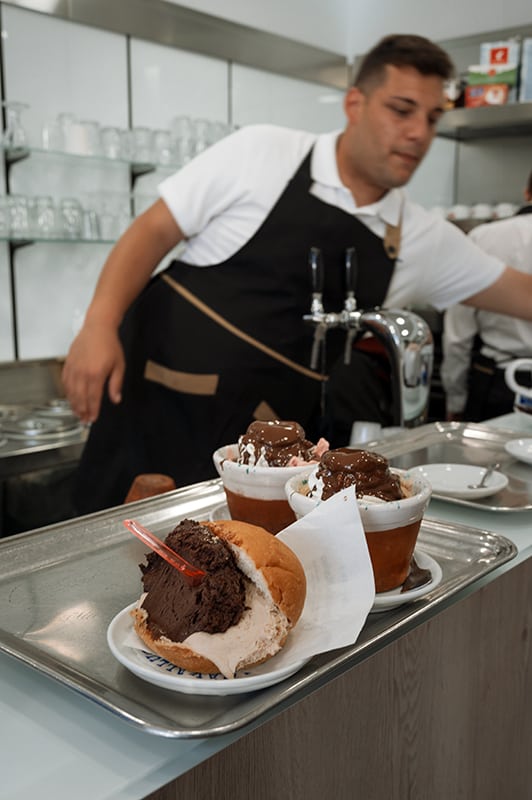 LANGUAGE AND INTERACTION WITH LOCALS
25. Few Italian phrases will go a long way but be ready for the Sicilian language
Sicilians barely speak English. Most of the locals don't speak a word, especially in smaller towns and villages. I can count on my one hand fingers how many fluent English speakers we met on our road trip (when I think of it, probably only 3 or 4 people were very well versed in English and those guys were our hosts at the B&B). Nonetheless, you can still meet younger generation people working at bars and restaurants who can speak some basic English, but not as much as you may expect.
Moreover, even information in museums, churches, and even parking signs are in Italian! Therefore, learning some basic survival phrases in the local language will go a long way.
After many years of thinking about it, I finally signed up for an online Italian course just 3 months before my Sicily road trip. I could not be happier about dedicating some time to learning Italian. It really came in handy in Sicily and South Italy.
It seemed that Sicilians really appreciated my effort to speak in Italian, even if it was a very basic conversation. It also helped me to understand simple daily things related to accommodation questions and directions. And don't worry if you don't know how to say something properly, Sicilians will always try to help you out when you are lost in translation.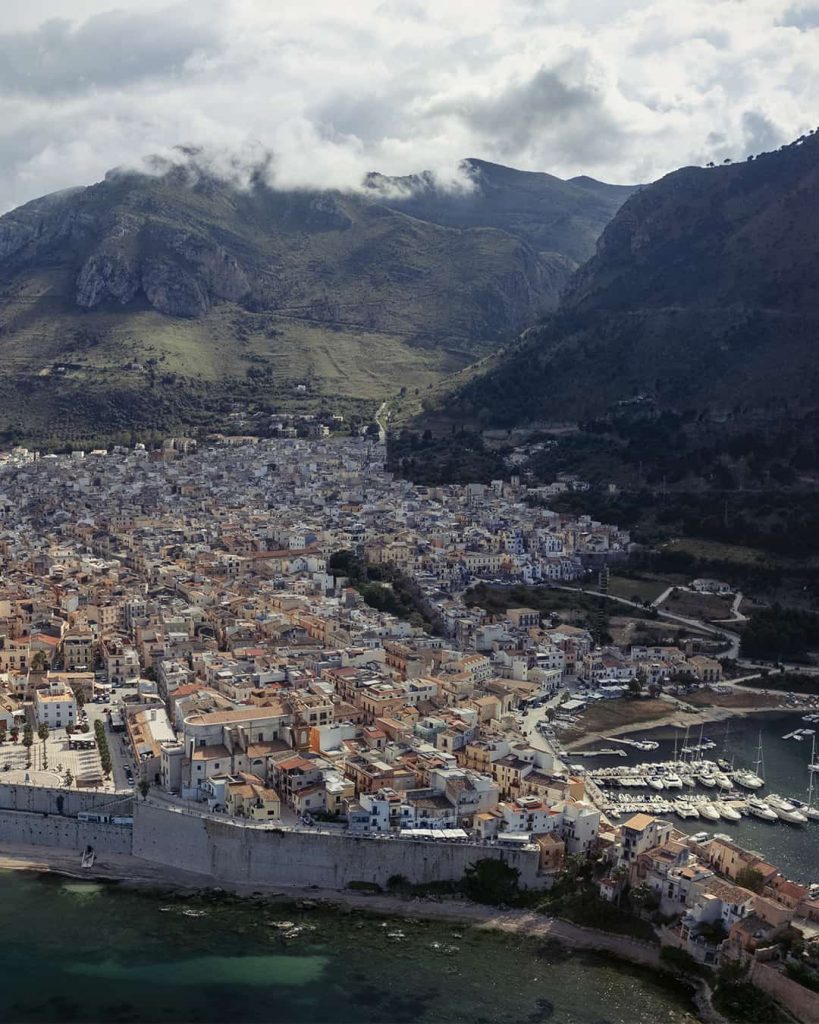 Nonetheless, there was a bit of a catch. Sicilians apparently often speak the Sicilian language (it is a language, not even a dialect). Although they do speak official Italian, there were times when they spoke in Sicilian and it sounded like a totally different language- I couldn't catch a single familiar word!
However, this didn't happen often. Most of the time people spoke regular Italian and if you are lucky- even a few English words.
If you are thinking of learning some Italian basics, the best interactive course that I found online is Rocket Languages. Rocket Italian course is a set of audio conversations, grammar, and written and oral practice. You can have it on an app on your phone or your laptop, and learn at your own pace, come back to it whenever you want to repeat something or skip ahead.
Subscribing to the course gives you a 2-week free trial, lifetime access, and also 60-day money-back guarantee if you don't find it useful (I definitely find it super useful and I still continue to study after my trip).
26. Make sure to meet the locals
Interact with locals. 
Sightseeing is amazing, but the true joy is in those short (or long) conversations and cheerful interactions with the local people. Sicilians are very outgoing and friendly (I think I already mentioned that before).
Even if you don't speak Italian, don't shy away from the hand language. I am sure the minimum you can learn is a friendly 'ciao' when you meet a person on the street. Trust me, they will happily respond. Sicilians are often curious to know where you are coming from-'di dove sei?'.
Usually, their guesses revolve around the most well-known destinations such as UK, Germany, France, or America (apparently people from these countries are frequent visitors). Sicilians were extremely delighted to find out that we came all the way from the UAE to their beautiful island. In fact, many of them confessed that Dubai is their dream destination to travel to. To this, I always joyfully replied, that yes indeed it is a beautiful place to see and live, but there is no place as wonderful as Sicily (I do have a very soft spot for Italy- a perfect place to move to one day).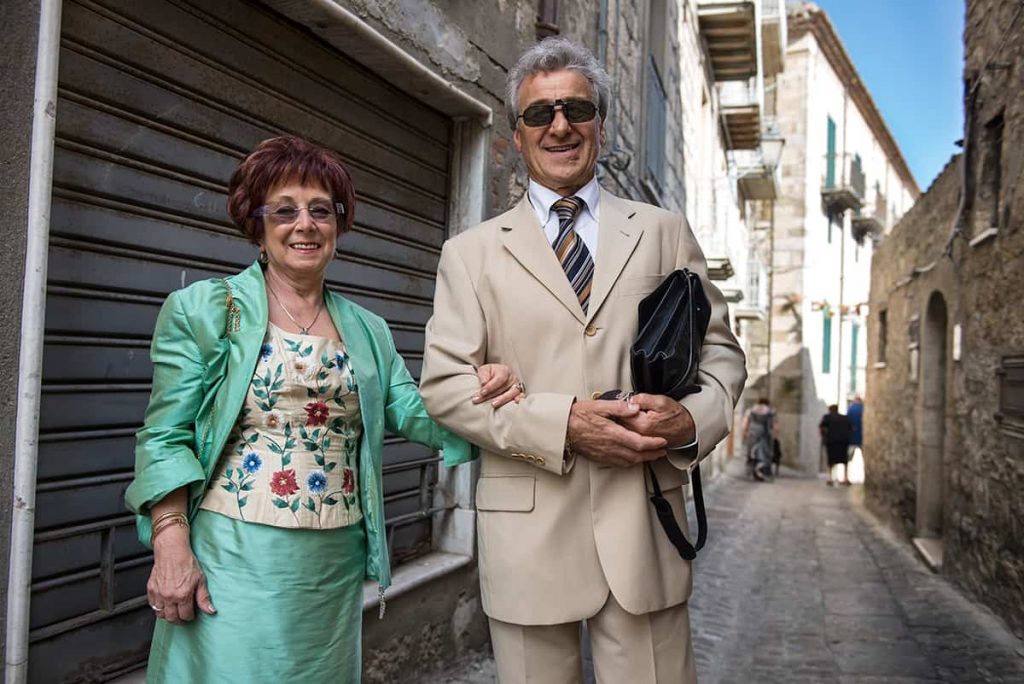 27. Avoid the "M" word
Sicily is often associated with the birthplace of the Mafia. Thanks to Hollywood films that have glorified organized criminal groups in the movies such as Godfather, there are a lot of misconceptions about past events. In reality, Sicilians had to deal with horror created by the local mafia and face consequences until today.
Therefore, this is a sensitive subject to bring up when talking to locals. It is not advisable to joke about it as you never know whose family member has actually been a victim of organized crime in Sicily.
Although the local mafia in Sicily still exists and operates today. In some places, business owners still pay a second tax that goes to organized crime and so-called protection. 
However, as a tourist, you are not likely to come across any of these mafia-related aspects. Let alone experience any violence or dealings with the Mafia. Interestingly, in Palermo some hotels are owned by Mafia, while some actually set themselves free and signed anti-extortion charters – there is even a "pizzo-free" map with the list of these accommodations, in case you want to avoid supporting the bloody businesses. 
MONEY, INTERNET, SIM CARD, GROCERIES
28. Is Sicily expensive to travel to? 
Sicily is still less expensive to travel around than, for example, northern and central Italy. Especially if you go to smaller and less known towns like Castellammare del Golfo, you can find great accommodation deals. When it comes to food, you can get some bargain deals for street food in Palermo, amazing pizzas, and an unlimited supply of pastries everywhere.
You can check the budget breakdown on my Sicily Road Trip Itinerary post HERE to get an idea of what it costs to travel in Sicily.
29. Debit and credit cards are widely accepted in Sicily but always have some small change
Contrary to what I have read online before traveling to Sicily, debit and credit cards were widely accepted across the island. Even in smaller restaurants and shops. We paid for all our accommodation by card and very rarely needed to use cash (usually the possibility to pay by card is indicated on booking, or it is an automated advance charge prior to arrival).
Nonetheless, I still advise having some emergency cash for small spending. Not all the shops will have card machines, and even if they do, sometimes they may say it is not working so they can collect cash (as we learned from a local).
Some self-service petrol stations might also have card issues- which happened to us- and in this case, you definitely want to have cash.
Also buying small things like souvenirs or paying for toll gates is usually more convenient in cash.
30. Get a local sim card for cheaper data
If you are travelling for a couple of weeks in Sicily, it is well worth getting a local sim card with data and calls. It would usually be much cheaper than roaming. Tourist packs are available to purchase from TIM or Vodafone-those providers are offering pay-as-you-go tourist packages with the best coverage.
31. Be ready to allocate a couple of hours to sort out SIM card
Okay, there is a catch when it comes to sorting out the local SIM card in Italy, and also Sicily. It is probably one of the most complicated places when it comes to getting a data plan. The tricky part is that you may not be able to get SIM card at the airport which is the most convenient way when starting your journey in a foreign country.
Instead, you may have to look for a local TIM or Vodafone store in the town. If you are renting a car at the airport, the best way is to look up the nearest store and pre-download its location on Google Maps.
Be aware of your arrival time- if it is during working hours or not. Also, take siesta time into consideration (stores close from around 1-2 PM till 4-5 PM). Luckily, this might not be applicable if the store is located in a bigger shopping center. However, malls are not that common in Italy.
Once you are at the store, expect around 30 minutes to sort out payment, and installation, and then add another hour for activation of the SIM.
I am sharing my personal experience here. When landed at Naples airport, there was no SIM card shop available (2022). Therefore, we pre-downloaded Google maps with the nearest mall that had TIM shop (it was open during siesta time- made sure to check it). It took around 2 hours to sort out the internet but it was totally worth it to get this out of the way for our 3 -week-long journey in South Italy and Sicily. We purchased a generous 70GB plan for around 20 EUR, which was valid for 30 days, local calls included.
32. Big supermarkets are less popular than local specialty shops and markets
When travelling to Sicily, and also Italy, you may notice that big supermarkets are not that common. Thus, whenever you want to do grocery shopping, it might not be as per your usual habit of buying everything in one spot.
In Sicily, people still love using markets and specialty shops where they buy a specific product. There are separate pescaterias (fish shop), paneterias (bakeries), cheese, meat, fresh pasta, and vegetable shops. Those are the best places to get fresh produce.
Certainly, you can find mini-markets in every town where they sell the basics- milk, eggs, canned stuff, a small selection of cheese and sausages as well as some cleaning and shower products, detergents, and whatnot.
Talking about mini markets, we had a fun experience in Castellamare del Golfo. We were looking for a small bottle of olive oil to use for breakfast, but all shops had only 1-liter bottles which we couldn't carry around and it would have been a waste of buying one. A lady working at one of the mini-markets in town understood our situation, and literally pulled out a bottle of olive oil and poured some of it into a small plastic cup for us to take away (at no extra cost). It was very kind of her and something you are not likely to experience in big shopping centers.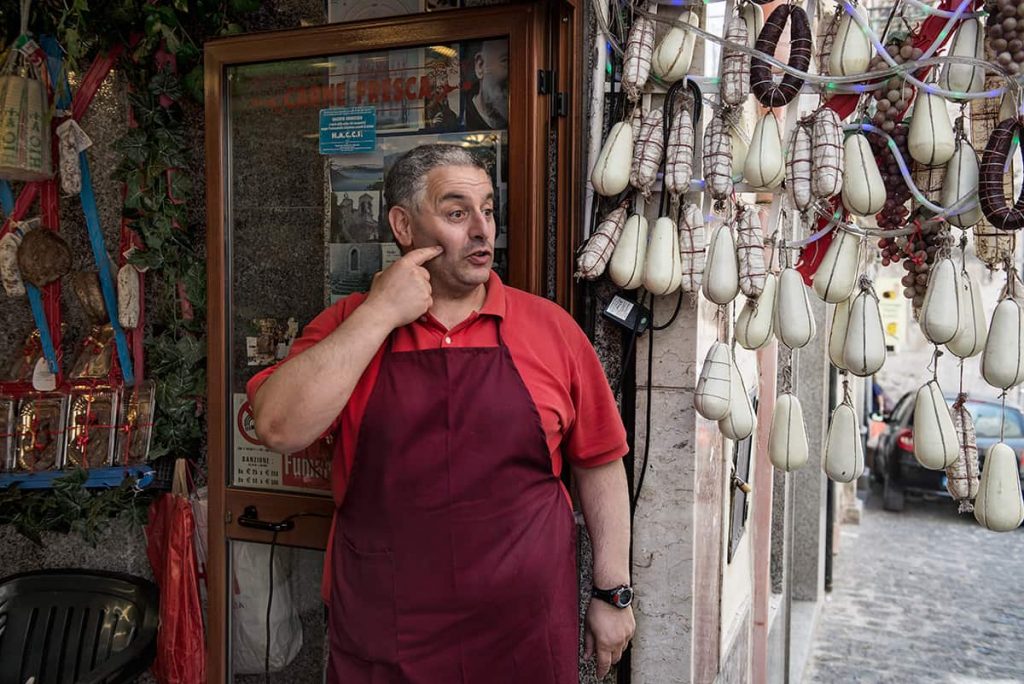 33. Covid – 19 in Sicily requirements
Today you can travel to Sicily and Italy by air for tourism purposes. All Covid-19 regulations have been lifted for travel to Italy. For more information about the requirements related to covid- 19 refer to this page.
Masks are still being worn inside supermarkets, churches, and museums. It was a strict requirement to wear a special medical mask (sold at the coffee shop at the port in case you don't have one) on the Trapani-Favignana ferry. I have noticed that many elderly people still wore masks outside, and even in small towns. Knowing that Italy was one of the countries hardest hit by pandemics, it comes as no surprise.
Have you ever been to a destination where traveling felt challenging, or on the contrary- a complete breeze? Share your experience in the comments below. Also, if you have more questions about traveling to Sicily, please feel free to get in touch.
PLAN YOUR SICILY TRIP WITH MY SICILY TRAVEL GUIDES:
Sicily & Italy Travel Essentials & Useful Links
Here are links to essential travel resources and services I always use when organizing my trips.