If you are planning on visiting Montenegro here are essential tips you should know before you go travelling in this Balkan country. 
I have visited Montenegro (Crna Gora-Black Mountain) twice so far. The first time I traveled for one week only. The second time I did two weeks Montenegro road trip covering the majority of the regions and a thousand kilometers of the country's panoramic roads.
Before the first trip to Montenegro, my knowledge of the country was limited. I only saw a couple of images of the beautiful Kotor Bay which was enough to convince me to go travelling in Montenegro. Little did I expect that, although one of the smallest of Balkan countries, Montenegro is saturated with so much beauty at every turn.
Blessed with stunning landscapes, cute medieval coastal towns, mighty mountains, lakes, and canyons, Montenegro will make both nature and culture lovers fall head over heels for it. 
Yet, before enjoying the best of Montenegro, there is some travel planning that needs to be done. Having been to the country twice, I would like to help you get the best out of your trip. Keep on reading those 25 practical traveling in Montenegro tips that I believe you should know before you go.
Note: This post contains affiliate links, which means that I may make a small commission at no extra cost to you if you make a purchase by clicking a link. This helps to keep my blog growing and filling up with detailed honest travel advice for you. 
25 Useful Montenegro Travel Tips: Everything You Need to Know about Travelling in Montenegro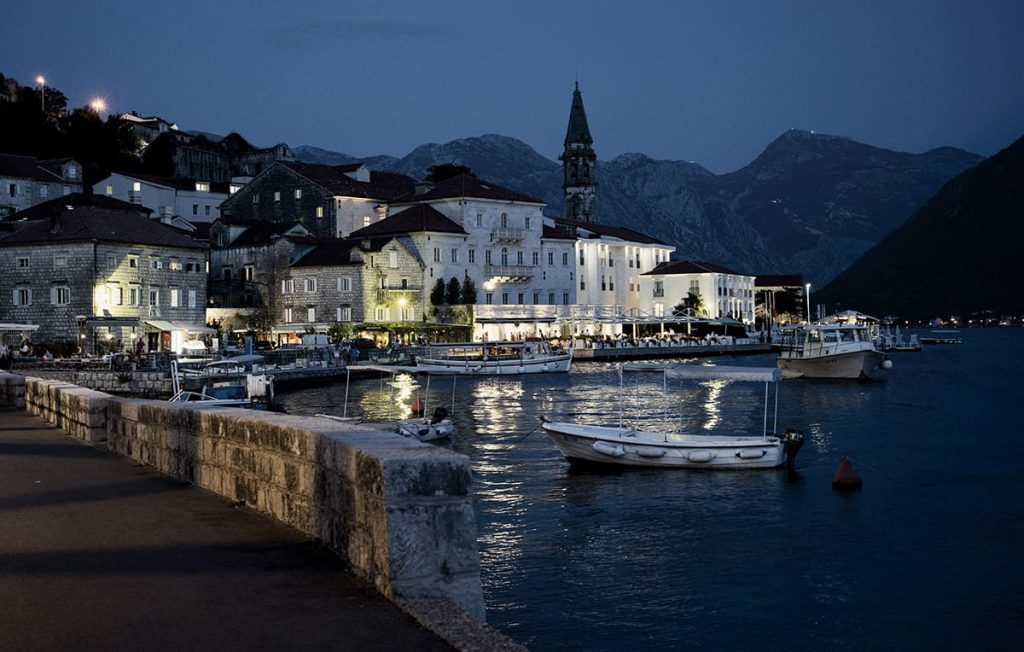 Here you will find essential tips about traveling in Montenegro: from driving in Montenegro, accommodation advice places to see and skip, the best time for visiting, and some cultural and everyday life aspects of Montenegro.
Montenegro Travel Essentials- Quick Links
Montenegro travel tips: getting around Montenegro
1. Driving is the best way to see Montenegro
Being compact in size, Montenegro is an ideal road trip destination. Moreover, road-tripping Montenegro is just as much about the epic views and surprise stops as it is about the destinations. You will find yourself stopping every kilometer for endless photo opportunities!
That being said, renting a car is probably the most important tip I could give for traveling in Montenegro.
Self-driving will allow you to explore Montenegro in depth. Some of the best places in Montenegro can only be reached by car. This is simply because there is no public transport connection for remote places.
For example, even a quite well-known panoramic spot of Pavlova Strana is only accessible by car. There are no public buses passing it. 
Finally, public transport only takes you to the main touristy locations but there are so many smaller coastal towns and mountain villages which can be explored at ease only if you have your own wheels.
Last time I went to Montenegro I used DiscoverCars to rent my ride. Later on, I also discovered that Localrent is the other great car search website with equally competitive rates (if not more). With Localrent you will be renting from local suppliers, sometimes they do not even require a deposit!
Distances in Montenegro are short but the roads are windy and narrow- always account for extra time
Most of the must-visit places in Montenegro are not far away from each other in terms of distances. However, you have to account for the lower speed limits due to narrow and windy roads. You might only have to drive for 15 KM, but it sometimes can take around 30min on a narrow mountain road.
My longest drive was from the Eastern part (Prokletje National Park) to Lake Skadar which took around 4.5 hours to finish 200 KM. This was due to narrow mountain roads, that consumed most of the time.
Nonetheless, everything is relatively very close. Usually, you will not have to cover that much of the distance. Therefore, you can expect around 1-2 Hours of driving per day, or even less, depending on where you are and how much you want to cover in one go.
If you aren't an experienced driver yet, road-tripping Montenegro might be challenging
Regardless of the convenience to move around with your own wheels, driving in Montenegro can be nerve-wracking. Most of the roads are narrow and windy, especially in mountainous areas.
If you are a new driver, scared of heights and hairpin turns, it might be a bit of a challenge. If you're not sure about your abilities, you can order a transfer ride.
Some of the roads stretch along the cliffs and are wide enough only for one vehicle.  Therefore, extra caution is required- you must always be alert to the traffic coming from the opposite side.
Nonetheless, there is not much traffic on those remote roads, so take it slowly and you will be just fine. 
2. Book your car well in advance if you traveling to Montenegro in the summer
Talking about road tripping Montenegro brings to the other very important tip. Book your wheels well in advance!
During the summer months of July and August which are the high season in Montenegro, car rental prices shoot up to the skies. In general, car hire in Montenegro is more expensive than in Croatia. However, if you book your ride early enough, you can still get a really good deal for Montenegro car rentals. Especially, when booking a car for a week or longer.
From my experience, booking a car at least one month in advance for the summer months will guarantee you the best prices.
For the most competitive rates, check Discovercars or Myrentacar websites. The great thing with these two car search engines is that often there is no deposit required when booking your vehicle! 
Compare car rental prices in Montenegro
3. Parking is a challenge along the Adriatic coast and Bay of Kotor
The convenience of having your own wheels comes at a cost when there is time to find a parking spot. It is not an exaggeration to say that parking can be a nightmare in Montenegro. Narrow streets and scarce parking spots are the reality of Kotor Bay and Adriatic coast towns. 
The most popular locations such as Kotor Old town, Budva, Sveti Stefan, or Herceg Novi are an extreme challenge when it comes to finding an empty parking spot (either paid or free). Even parking at smaller coastal towns like Perast, or Risan can be tricky during the peak season.
Expect to have to park a bit further away from the central parts of the above-mentioned locations, and have to walk a little bit.
4. Be aware of traffic from Kotor to Tivat airport during the peak times
If you are flying in and out from Tivat airport, it is conveniently located just around 15 minutes away from Kotor Old town. However, during peak hours, which in summer can start as early as midday, the commute time can reach up to one hour! And there is no shortcut to get to or from Tivat to Kotor. Have this in mind when planning your airport transfers.
RELATED READS: Make sure to also read 33 things to know about renting a car and driving in Montenegro– all the questions answered along with other useful tips. Click HERE to read this post.
Accommodation tips for staying in Montenegro
5. Stay at guesthouses or homestays for the best local experience, or rent a studio/one-bed apartment in Montenegro
You can find any type of accommodation in Montenegro- from budget backpackers' hostels to lux resorts- the choice is yours!
However, I would strongly recommend either going for a family-run guesthouse or renting out a studio or one-bedroom apartment.
Each of those options has great advantages to staying in a regular hotel.
If you are looking for a more local experience, homestays are ideal. There you will receive amazing treatment from the host. Also, they will be very helpful in case you have questions about the area you are visiting. Finally, this way you will contribute to the small business economy (as opposed to leaving your bucks at large monster hotel conglomerates).
Meanwhile, if you rent your own apartment, which is also very affordable in Montenegro, you will enjoy complete privacy and convenience as if you have your own home. Apartments are usually family-owned as well.
Often the hosts live next door and you get both- complete privacy and required assistance.
Moreover, in remote areas, such as Prokletije, Komovi mountains, or Lake Skadar, having a homemade breakfast, lunch, and dinner might be your only and the best option.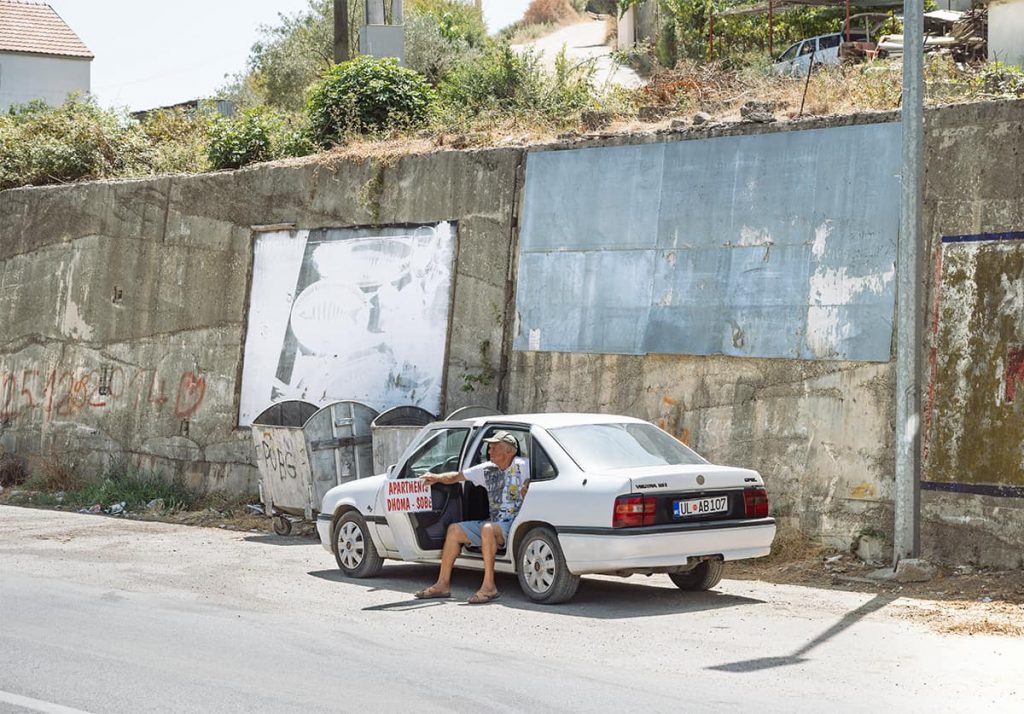 6. Book your accommodation for popular locations well ahead if you are travelling in Montenegro in summer
I cannot stress enough that booking your stay in advance during the summer months in Montenegro is a must! The most popular summer destinations are Kotor Bay and Adriatic Coast (Budva, Sveti Stefan especially). The best accommodation is booked out fast, and there might literally be nothing available at all.
Please do not make the same mistake as I did when I was traveling to Kotor Bay. On my two weeks road trip, I was doing some of my bookings on the go. While it worked out for mountain villages, I was in trouble with my last night at Kotor Bay. The studio apartment I was renting was not available for all the days I needed, but I thought it will not be a big deal to book something the night before.
Guess what- there was literally nothing available except some crazy expensive hotels or dorms. I ended up staying in some horrible hostel room in Dobrota (a small town next to Kotor), which by the way, cost just as much as a good studio flat in the same area during the peak season. Lesson learned.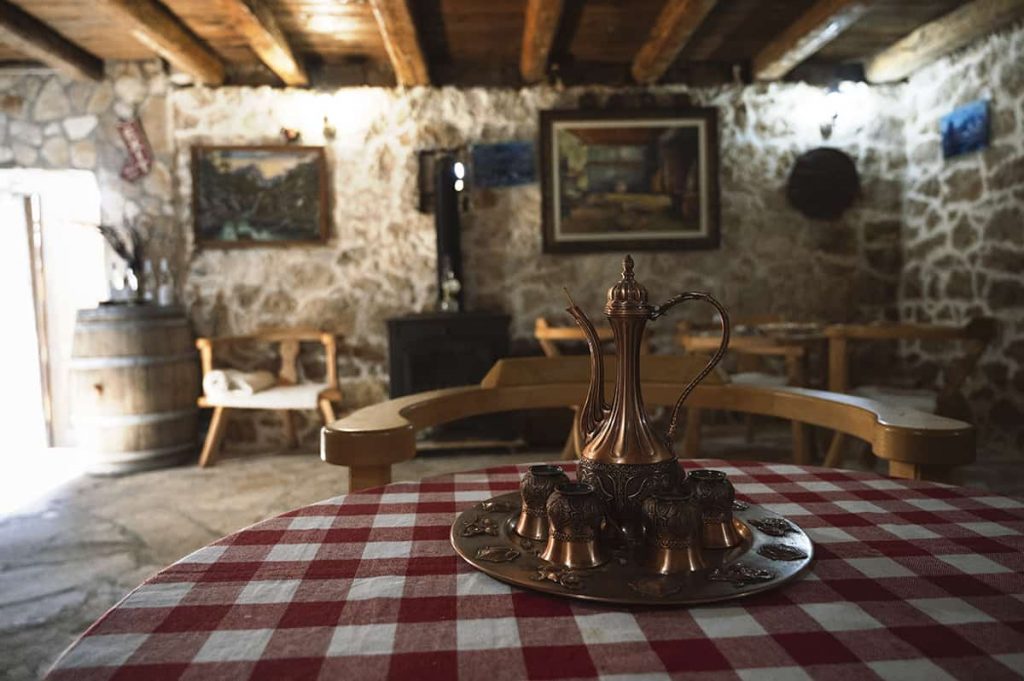 7. Choose accommodation with parking when staying at the Adriatic coast and Kotor Bay
The earlier mentioned parking challenge leads to a very important tip: when choosing your accommodation in Montenegro, make sure it offers private parking.
Choose a place with a guaranteed parking spot, especially in places like Kotor Bay, Budva, Sveti Stefan, and other more popular coastal towns like Herceg Novi, Petrovac na Moru, Bar, and even Ulcinj.
Since streets are really narrow, and all the waterfront towns are squeezed into a small piece of land, it is expected that there will not be enough parking spots.
Therefore, if your selected accommodation says street parking is available- forget it! During the summer you will have a headache looking for a parking spot.
This does not apply to mountainous areas though- I have not encountered any problems in finding where to park when traveling around mountains.
Book Accommodation in Montenegro
Look for the best rates and perfect places to stay on Booking.com
How many days in Montenegro do you need?
8. You can see all highlights of Montenegro in just one week
As I have just mentioned above, Montenegro is one of the smallest countries not only in Europe but also in the World. Therefore, you don't have to drive miles from one place to another to see it all. That makes visiting most of the best spots in Montenegro possible within just one week. 
From Kotor Bay, to Lovcen mountains, to Unesco protected Durmitor, National Park, to Piva and Tara canyons, and Lake Skadar, all the way through Adriatic coast with a stop to Sveti Stefan and even reaching Herceg Novi next to Croatian border-I cover it all on my first trip to Montenegro back in 2017.
However, if you want to tackle more off-the-beaten path places in Crna Gora, or take it slow, an ideal time to spend in Montenegro is about two weeks.
RELATED REEDS: Check my 2 WEEKS IN MONTENEGRO ROAD TRIP ITINERARY to help you plan a perfect trip to Montenegro.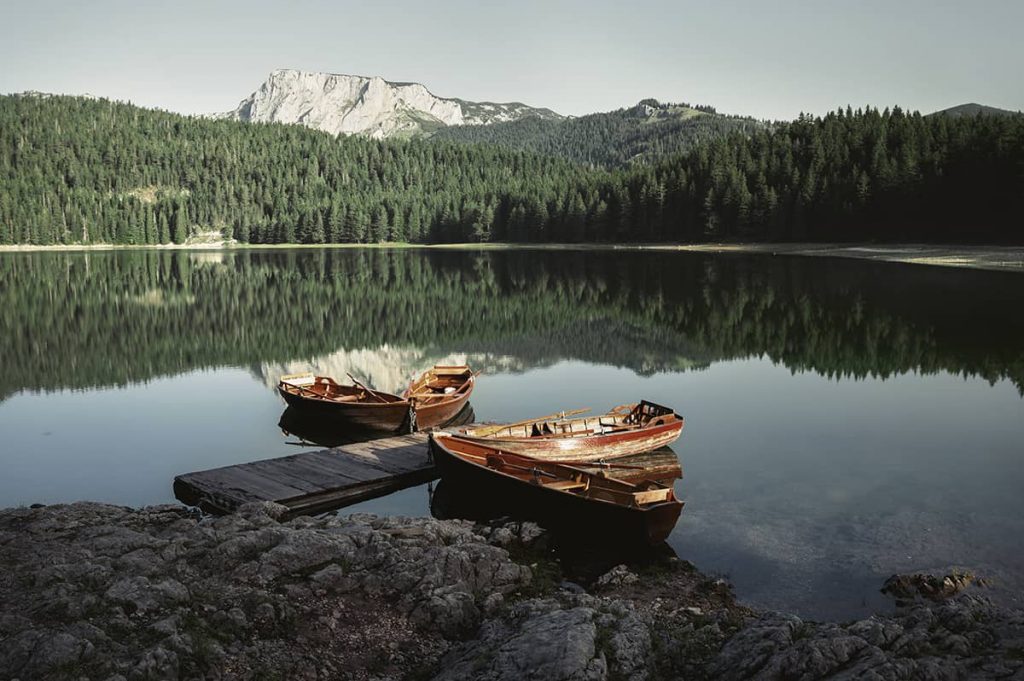 What to see in Montenegro (and what to skip)?
9. Skip Budva and capital Podgorica. 
Talking about destinations to skip in Montenegro, Budva and Podgorica are two of them if you have limited time at hand. 
While some may argue that Budva is amazing, those would be the people who love partying and don't mind overcrowded beaches.
Although Budva may be enjoyable during the low season, I would advise staying away from it during the summer. It is the most touristic place in the whole of Montenegro. Ideal for parties and nightlife, it would be a nightmare for somebody like myself, who loves peace and quiet, and the sounds of nature as opposed to loud music blowing out at every corner of the town.
Since I had more time during my two-week trip, I decided to stop in Budva early in the morning to check out its old town and a cave on a popular Mogren beach.
Since I was travelling during the peak season in July, I made sure to arrive as early as 7 am. Guess what, Mogren beach was already getting packed at that early time, while the old town of Budva was nothing close to quiet either. 
Podgorica is another place that travelers tend to hate. Before joining the club, I did a little bit of research and decided not to bother with the boring-looking capital as Montenegro has so many more interesting places to see.
10. Montenegro is not only Kotor Bay- visit the mountains, lakes, and canyons!
Although Kotor Bay is a spectacular absolute must-visit place, Montenegrin mountains and canyons will leave you speechless.
Montenegro means Black Mountain. As its name suggests, it is not hard to guess that the mountains are the heart of Montenegro.
When I first visited, little did I know about the beauty of the rural mountainous side of Montenegro. Endless rolling hills, snow-capped peaks, glacier lakes, and deepest Europe canyons took my breath away.
There are not enough words to describe the beauty of Sedlo Pass at Durmitor National Park. You must drive the P14 panoramic route to see it yourself.
Also, Piva canyon with its dozens of rock-carved tunnels and the turquoise color river is not to be missed. Followed by the deepest in Europe Tara river canyon which is also a must-see when visiting Durmitor national park.
For those of you who are travelling longer than a week- less explored remote Komovi and Prokletije mountains are places to go to.
If you are into hiking- Montenegro is a perfect place to conquer the mountains
Continuing on mountain-related tips- Montenegro is a hikers' haven. Here you can find every type of trail -easy strolls around picturesque Black Lake in Zabljak, mighty Bobotov Kuk summit in Durmitor, glorious Karanfili peaks in Prokletije, mysterious Lovcen mountain range, as well technical rock climbing opportunities.
Moreover, you can even hike in Kotor Bay (stairway to St Giovani fortress and Kotor ladder being two of the most popular city trails).
In short, your options are endless when it comes to hiking in Montenegro.
RELATED READS: Read my full guide to Bobotov Kuk hike in Montenegro.
11. Montenegro has 5 national parks– all of them are very different!
Montenegro is home to 5 national parks, each of which is unique in its own way: Durmitor, Lovcen, Lake Skadar, Biogradska Gora, and Prokletije National Park.
Unesco protected scenic Durmitor National Park is probably the most well-known. It is a great destination for hiking, water sports and skiing.
Lake Skadar National Park, home to hundreds of birds' speeches, is a surprisingly underrated destination in Montenegro. Its extraordinary beauty has not yet been discovered by many, which makes Lake Skadar one of the best-kept secrets not to be missed when traveling to Montenegro.
Biogradska Gora is known for its virgin rainforests (one out of three remaining in Europe!). It offers a fantastic nature escape along with water activities and many hiking options.
Out of the beaten path on the east side of the country is a less-visited Prokletije National Park. It is part of the Accursed mountains or the Albanian Alps. Here you can find some of the most impressive Balkan hiking routes, even cross to Albanian side and merge into its legendary Valbona-Theth trail if you will.
Finally, Lovcen National Park, just 45 minutes away from Kotor Bay, is where Montenegro's name originated from.
The landscapes of each of the above-mentioned national parks are completely different from each other. Therefore, if you decide to visit all of them, you will be enjoying unique sceneries and experiences.
Montenegro is a perfect ecotourism destination- stay in a traditional mountain hut- katun
Montenegro ecotourism is increasing rapidly offering more unconventional stays in so-called "katuns". Katuns are mountain huts where shepherds and their families live during the summer months.
Recently those cute little bungalows became a popular form of accommodation for tourism purposes. Some of the katuns are very basic, with just beds, while some of them may include a bathroom.
The best locations to experience how locals live are Durmitor and Prokletije National parks and the Komovi mountains.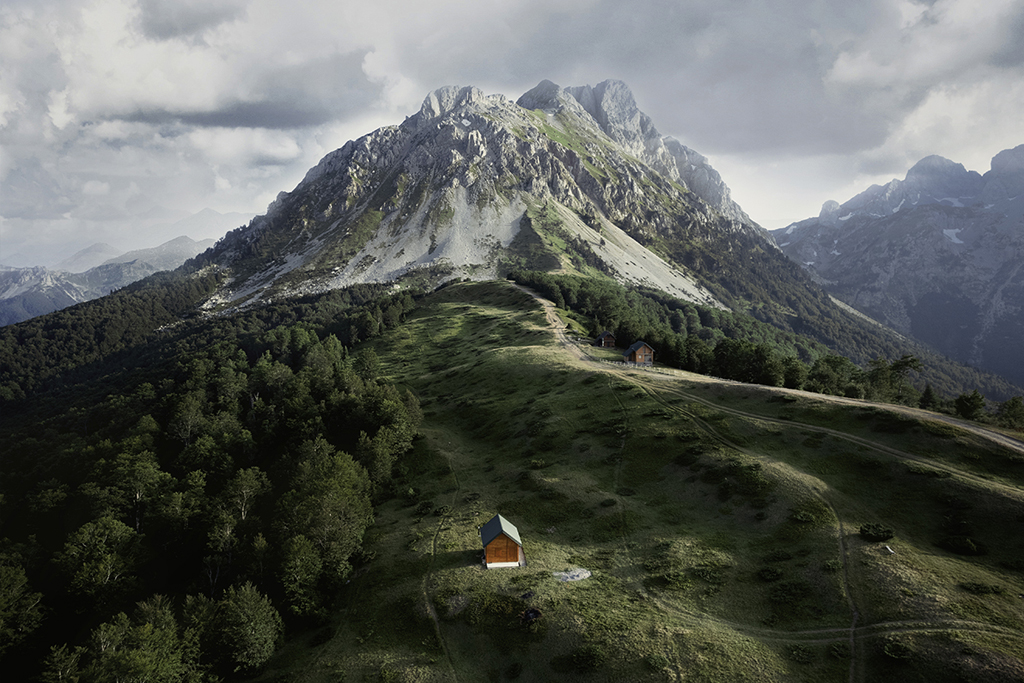 12. Don't miss a boat ride in Lake Skadar- the biggest lake in the Balkans
Talking about experiences, one of the must-do's is a traditional boat ride in Lake Skadar.
Shared between Albania and Montenegro, Lake Skadar is the largest lake in the Balkans. The larger and the prettier side of the lake belongs to Montenegro.
Although the lush green rolling hills dominated landscapes of the lake are gorgeous to admire from above, but gliding through the waters filled with meadows of lilies at a reach of your arm is a completely different experience. Even more, taking a dip in Lake Skadar's clear waters on a hot day is a blissful experience.
Also, Lake Skadar is a dream come true for ornithologists. Here they can find a few hundreds of bird species to watch!
The easiest way to rent a boat is at Virpazar, which is the main town in the Lake Skadar area. You can either join a group tour or hire a private boat.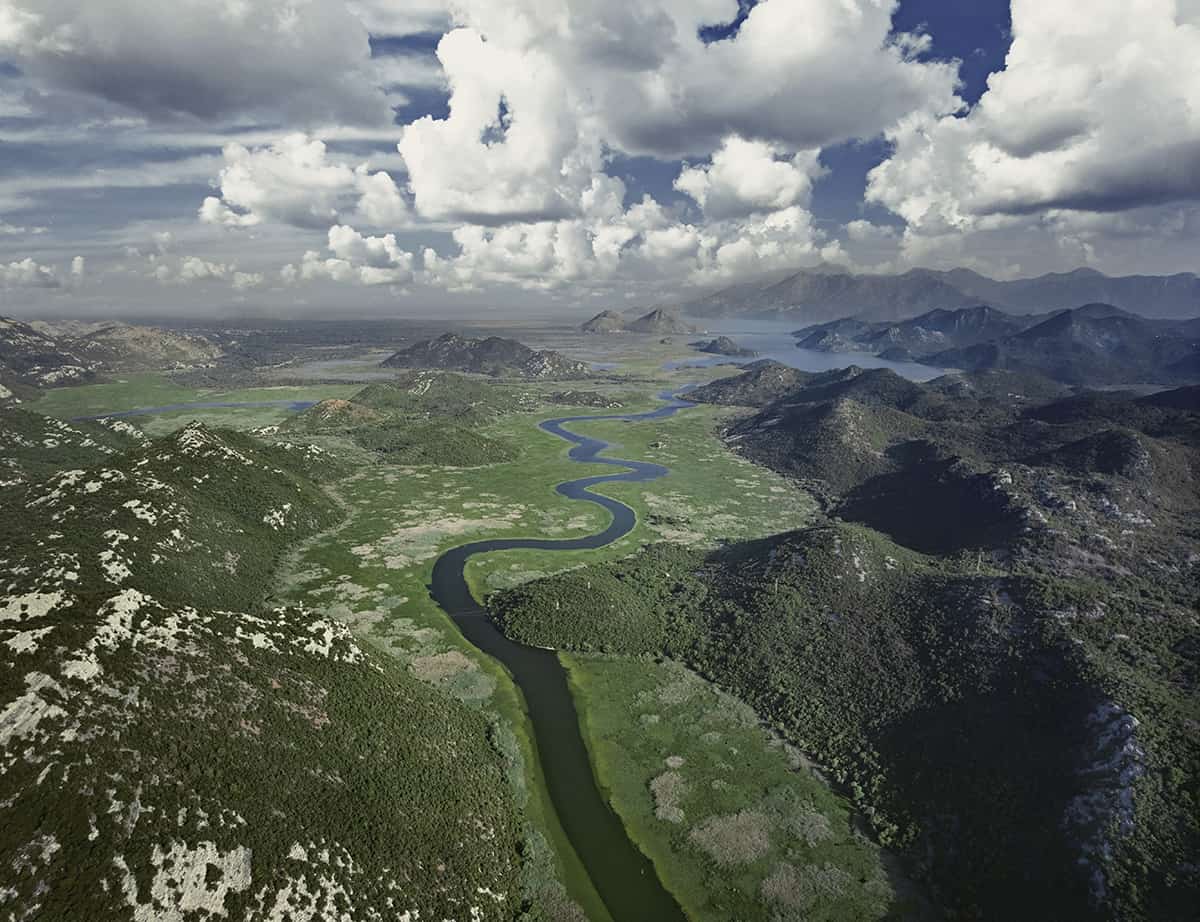 13. Visit Sveti Stefan for its views at a distance
Probably the most iconic place in Montenegro is Sveti Stefan islet. Postcard-perfect miniature island town turned to 5-star resort is only accessible if you are a guest. As much as it would be lovely to explore the alleyways in the little old town, distant views of Sveti Stefan are equally magnificent.
You can either see it from a high vantage point of Saint Sava Church, or/and walk the beautiful coastal park north of the island. Both options are great and enjoyable.
14. Go to Ulcinj for sandy beaches and off the beaten path experience. 
Out of almost 300 km of Adriatic coast, Ulcinj, the southern-most seaside town next to Albanian border, offers the best and the longest sandy beaches in the country.
Ulcinj is locally known for its longest 13 km sandy beach (Velika pliaza) with an honorary "blue flag" award. Thus, even during the busy summer months you can find a peaceful place to suntan and enjoy the sounds of the sea.
The Best Time to Go to Montenegro
15. The best time to go to Montenegro depends on your preferred activity
It is hard to pinpoint the ideal month to visit Montenegro. If you are into sunbathing and coastal life- summer is the time to go to Montenegro. The same goes for hiking- to avoid extreme cold, or heavy rains, the best time to trek is during the summer.
However, if you don't mind taking some risk of encountering heavy rains, you might get lucky during the shoulder season which brings the benefit of fewer tourists and milder temperatures at the Adriatic Coast and Kotor Bay. Also, for the more adventurous of you, white water rafting in Tara canyon is more fun when the waters are wilder after the rain.
For winter sports, like skiing, winter is an ideal time to head to the Montenegrin mountains. Zabljak and Kolasin towns are the basis skiing locations.
Be aware of heavy rains and floods when travelling off-season in Montenegro
Rain is very common in Montenegro, and it can totally change your travel plans. Even during the summer, you can expect heavy rainfall. On my first visit, we nearly had to cancel our white water rafting tour since the skies just went wild. When it rains it pours in Montenegro. Roads can even be too dangerous to drive on.
Also, since Montenegro is all covered in mountains, weather can be rather unpredictable. It can start as a sunny day, and end up with thunder and storms, or vice versa.
The same goes for the winter months, due to snowfall, some mountain roads become inaccessible. Like the scenic Durmitor ring- I have seen pictures online of it being completely covered in snow.
Weather in the mountains is significantly cooler than at the Adriatic coast
It can be boiling hot by the beach, but as soon as you go higher to the mountains, it can get quite chilly, especially early morning and evening/night time. Pack some warm clothes if you are planning to visit Montenegro mountains.
How expensive is Montenegro? Cash or bank card?
Montenegro, although more expensive than its neighboring Albania, or Bosnia and Hercegovina, is still a very affordable travel destination. It is also still much cheaper than more popular Croatia.
16. The more inland in Montenegro you go the cheaper it gets. 
Talking about prices, as a rule of thumb, the coastal parts of Montenegro are significantly more expensive. Drive 30-45 min inland and you will find amazingly cheap and beautiful guesthouses and much lower food prices in restaurants.
Even such places as Lake Skadar which is just as beautiful in its own way as Kotor Bay, has accommodation and meals at a fraction of the cost you would pay at any of the coastal towns.
    17. Bank cards are accepted but cash is still the king
Although bank cards are accepted in bigger hotels, restaurants, supermarkets and petrol stations, you must always have the cash to pay for your stays at guesthouses and family-run cafes and restaurants.
More often than not I needed to use cash during my trip to Montenegro. Even for the remaining amount of my rental car (apart from the online reservation fee), I had to pay in cash.
FUN FACT: Montenegro, although not yet in European Euro, uses Euro as its currency.
18. Data is ridiculously cheap and plentiful on a tourist package. 
Can you guess how much data you will get for the 10 EUR 15 days data-only package? I bet you will say like emm…maybe 50Gb. Even more than that! 500 GB for only 10 EUR- good luck finishing it all!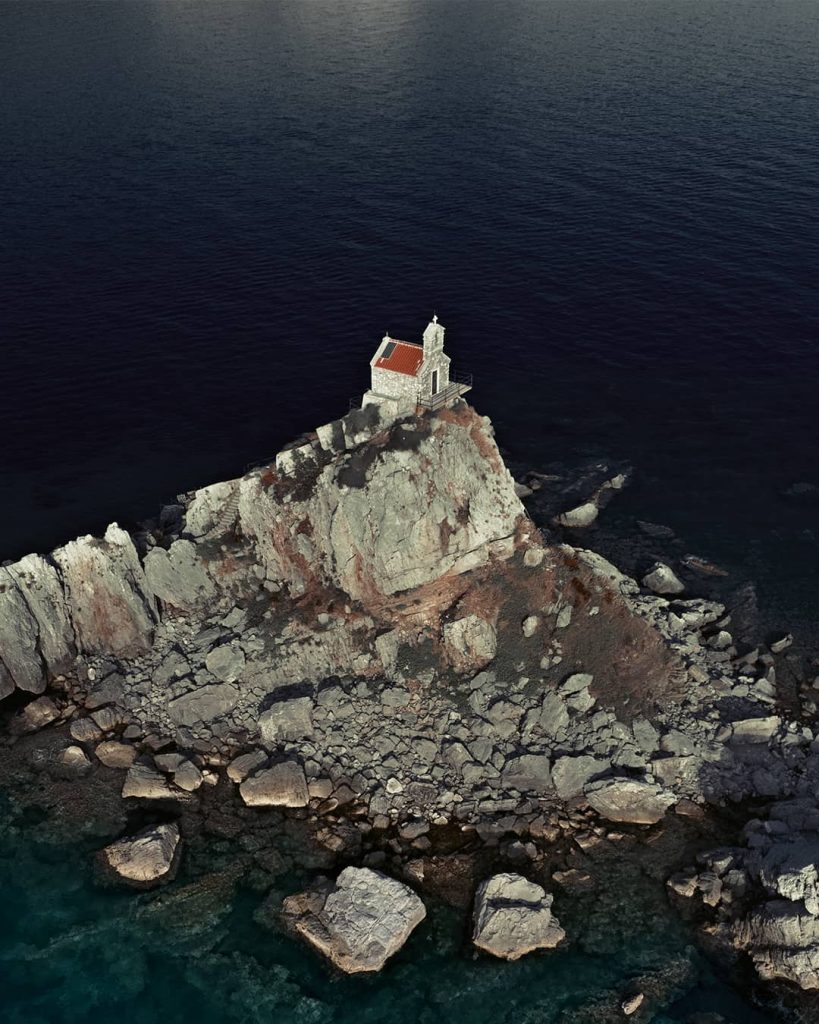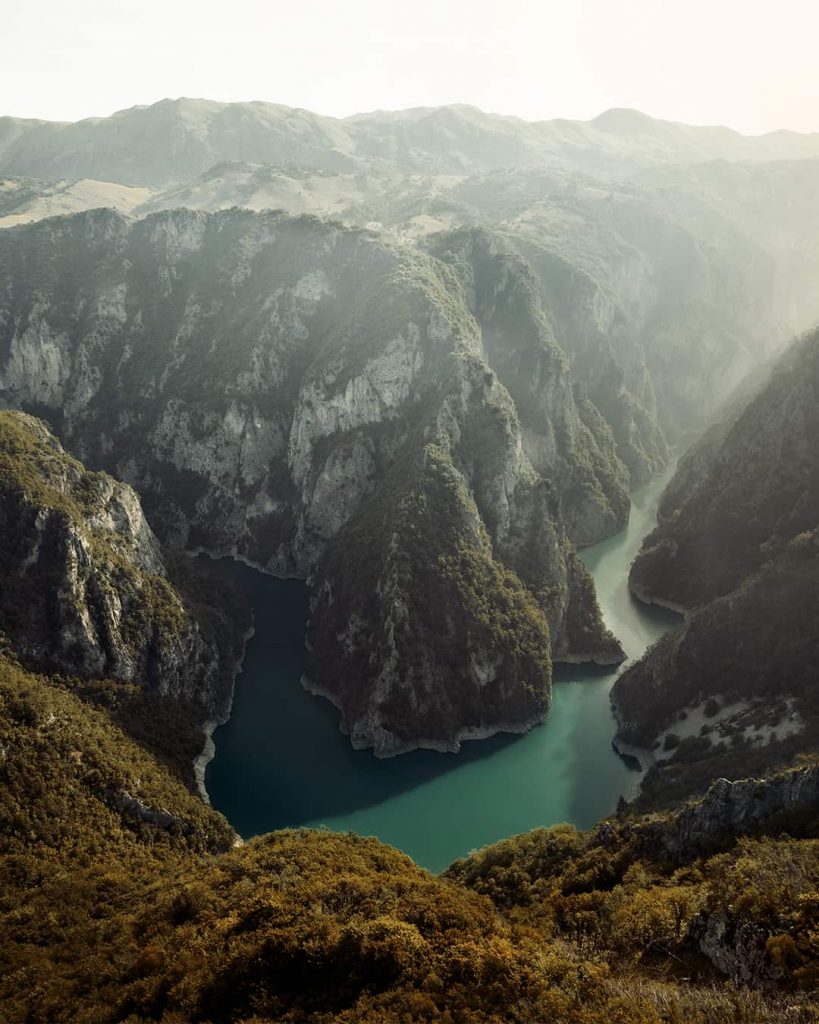 19. Tourism in Montenegro is growing rapidly, and so are the prices-visit soon!
I have visited Montenegro twice in 4 years span- and I could see that accommodation and meal prices almost doubled during this relatively short time. This doesn't come as a surprise, as word about Montenegro as a dream vacation destination is spreading around really fast.
Nonetheless, Montenegro is still a very affordable country to travel around. It is still much cheaper than its neighbor Croatia. But growing rapidly in popularity, it is just a matter of time before Montenegro matches the prices of more expensive European destinations. 
Therefore, visit Montenegro soon!
Safety in Montenegro
20. Montenegro is safe to travel
Montenegro is in general a very safe country for travelers. It heavily depends on tourism, and local people are friendly towards visitors.
Of course, general precautions must be applied just like in any other country. Don't leave your valuables unattended and be mindful of your belongings in very busy places such as Budva, as pickpocketing occasionally does occur in very crowded touristic spots.
Nonetheless, on not a single occasion did I feel unsafe in Montenegro. As a female traveler, I was totally fine to go to different places on my own, even hikes.
Always lock your car!
Theft from cars and pickpocketing at touristy places are the only things I found reported as a medium risk for theft. 
Food, Restaurants and Groceries in Montenegro
21. Vegetarians will struggle in Montenegro- a meat-loving country
Montenegrin, just as any other Balkan country's, cuisine is heavily loaded with meat dishes. Therefore, if you are a vegetarian, your choices will be limited. Pescatarians, on another hand, will enjoy sea and lake fish.
I eat fish occasionally, but most of the time I am vegetarian. That is why I was having a hard time finding exciting dishes on the menu in Montenegro. I managed to find a few vegetarian eateries in Kotor, and enjoyed homemade fish dishes at lake Skadar, but I was having a hard time in the mountainous areas where meat is mostly the only thing on the menu.
22. Don't be surprised when you get the cheque at a restaurant before you finish eating. 
When it comes to cheques, restaurant etiquette in Montenegro is a bit different from what we are used to in many countries around the world. You will get your bill along with the meals served. If you want to order more food, you will get either an updated bill or an extra one for each of your orders. In this case, do the math yourself.
23. Smoking indoors is forbidden in restaurants and bars in Montenegro
Luckily, Montenegro joined the rest of the European countries and applied healthier lifestyle regulations by banning smoking indoors at cafes, bars, and restaurants.
Before this regulation took place, Montenegro was one of the highest tobacco-consuming nations. Which meant, that non-smokers had to suffer in public places. Not anymore!
24. Do your groceries before the weekend
One hot Sunday midday I was rushing to the nearby supermarket to get some cold juice and a few snacks for my road trip. I found the small local grocery store closed. I thought it was only closed as it is very small and for sure I will get what I need at a bigger supermarket. Wrong! Every single supermarket- bigger and smaller was closed along the way.
Apparently, even shopping malls do not work on Sundays and public holidays (I know we get a bit spoiled here in the UAE to have everything readily available 24/7).
What is the language in Montenegro?
25. Language can be a barrier in Montenegro
Montenegrin is an official Balkans state language that belongs to the Slavic group. Other widely used languages in Montenegro are Serbian, Bosnian, Croatian and Albanian.
If you speak Russian, chances are you may understand some words in Montenegrin.
English, however. Is not as commonly spoken language, especially in remote areas. Tourists' hubs like Budva, Kotor and Tivat will certainly have a higher number of locals that can communicate in English.
PRO TIP: you can utilize Google translate if you need to communicate non-English speaking locals, or get a menu translation (usually there is an English version everywhere). But have in mind that Goole still doesn't support Montenegrin, so search in Serbian or Croatian- it will usually do the job for basic convos.
I hope you found these Montenegro travel tips useful! Do you have more questions about traveling in Montenegro? Feel free to comment or drop me an email!
Essential Montenegro Travel Resources for Your Perfect Trip
To plan your trip to Montenegro with these useful travel guides:
MY TRAVEL PHOTOGRAPHY GEAR