UPDATE: Sadly this Hatta trail has been closed and is no longer accessible to the public. For other open trails in Hatta, please check my block post "8 AWESOME Things to Do in HATTA- Dubai Mountain Town".
---
Hikes in Hatta are growing in popularity among outdoor lovers. While there are plenty of marked hiking trails, only a few people know about the "Secret Canyon" Hatta Hike. The trail is hidden behind the popular Hatta Dam.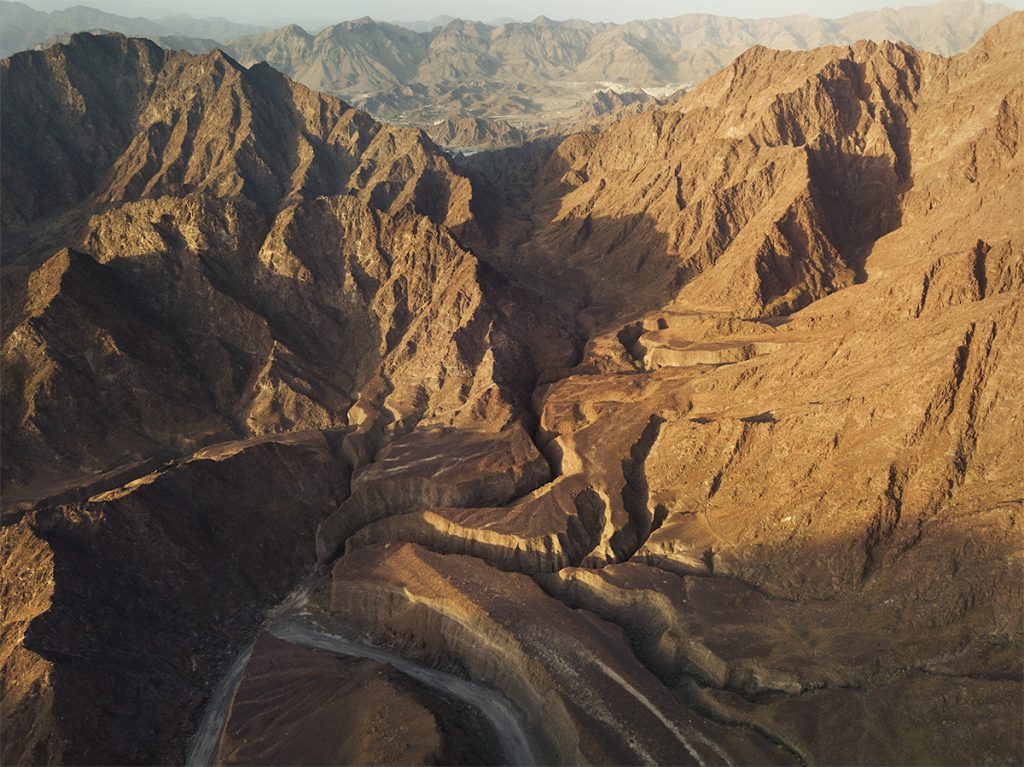 The breathtaking scenery waiting for you on this short easy trail seems too good to be true. Welcome to the Moon on Earth!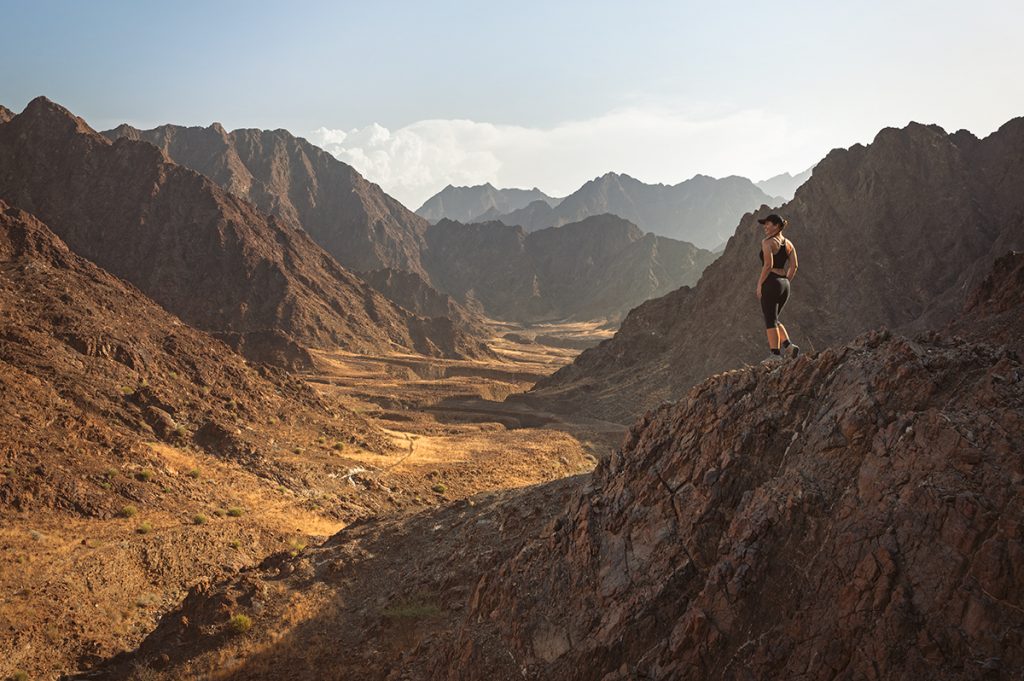 Hidden behind a short steep climb over a rocky peak, a valley with cracked earth that looks like a maze opens up. You might feel like you have landed on another planet which is light-years away. When in the valley, you will find yourself following narrow paths that wind around that cracked surface. In some parts, trails will lead you down into that deep "river bed" and back up again. Enjoy this maze wander game (best done at sunset).
Where is the starting point of the "Secret Canyon" Hatta hike?
The hike starts at Jeema Mineral Water Plant (available on GoogleMaps). Park on the side in front of the Water Plant. Within a short walk into the wadi, passing the Water Plant on the left and some village houses on the right, the path splits into two directions. Take the right one.
In less than one kilometer of walking straight, you will reach a rocky hill. At first, it might seem as there is no path to go up. However, once you start climbing up, you will notice a narrow trail zigzagging up the hill- it is a part of the old Spartan race route. Also, this is the only tough part to conquer in this trail. Watch for loose rocks while climbing 100 meters up. Only a few deep breaths and you will be on top of the peak overlooking an earlier mentioned canyon on one side and Hatta town on the other.
NOTE: Spartan race track markings help to follow this trail easily. You can keep on wandering around the valley until you reach the dam. We haven't gone that far because we stopped for pictures and drone shots at the sunset time. After we finished our photo shoot, it was time to turn back as it started to get dark really fast.
If you get caught by darkness, be aware that you will have to climb back down that steep 100-meter hill. Make sure you have torchlight, otherwise it's not gonna be fun, and is dangerous to scramble down the mountain when it's pitch-black.
I have recorded this trail on Wikiloc. Therefore, you can follow the link below to download the trail for easy navigation. You can install the Wikiloc Map on your mobile and follow it offline as well. You can also follow this link to access the interactive trail map: Hatta hike-secret canyon.
When to hike to the secret canyon in Hatta?
The good news is that this hike is doable even during hot summer months. Surprisingly, temperatures in Hatta are cooler than in other parts of the UAE. Yet it is advisable to hike early morning or late evening if you go from June to September.
Take plenty of water and a few snacks. We had consumed 2.5 Liters per person on this 5 km hike during the summer. However, we took 5 liters per person just to be on a safe side.
Would like to explore more? Check out other easy hikes you can do in the UAE