Planning on renting a car in Greece for a road trip? Here you will find all the practical tips and things to know before you go driving in Greece: from the best places to rent a car, prices, insurance, age restrictions, and license requirements to road quality, safety, and local driving behavior. 
Hiring a car in Greece and going on a road trip is hands down the best way to explore the country independently and at your own pace. You will have the freedom to drive from the beaches to mount Olympus, visit historic towns and archeological sights along the way, or even hop on a ferry to Corfu island.
I went on a one-week road trip from Athens to Meteora and then all the way north to Kastoria and back down south. 
Based on my experience, the good quality of the roads, the fairly small size of the country, and ridiculously cheap rental rates make visiting Greece in a rental car a straightforward decision.
But before you go hire a car and drive in Greece, here are my 30+ handy tips and things you should know to be well-prepared for a smooth trip.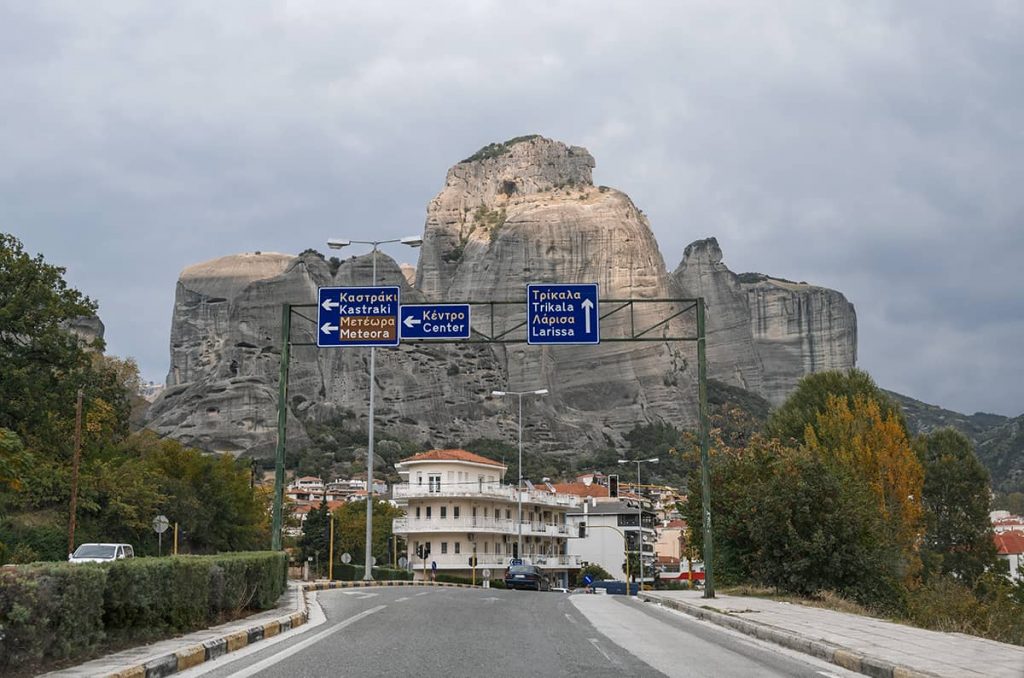 Disclaimer: This post contains affiliate links, which means that I may earn a commission if you make a purchase by clicking a link (at no extra cost to you). This helps to keep my blog running and growing by creating more awesome free content for you.
What you should know before renting a car and driving in Greece: 30+ practical tips
FIND THE BEST RATES FOR CAR HIRE IN GREECE
Look for the most affordable deals for your rental car with Discovercars.
Why should you rent a car in Greece?
Although most of the famous sights and attractions in Greece can be reached by public transport or visited with a tour, if you are a more adventurous traveler who loves exploring at your own schedule, beyond the beaten path, and away from tourist crowds, renting a car in Greece is a way to go. Mainland Greece is comparatively small, roads in the countryside are quiet and in good condition, car rental in Greece is cheap, and if you are traveling as a couple, or in a group, it only makes sense to have your own wheels. Meanwhile, some of the bigger Greek islands have many wonderful wild beaches and small coastal villages which are easiest reached by your own transport. 
Is it safe to drive a car in Greece? 
I found driving in Greece to be safe. Motorways and even rural roads on mainland Greece are generally in great shape. Most of the drivers adhere to speed limits and conduct fairly well-mannered driving behavior (although Greeks don't follow all laws by the book). In general, driving in Greece felt safe. 
Is it difficult to drive a car in Greece? 
 In general, driving in Greece as a tourist is usually a pretty easy task. Driving on motorways and countryside roads in Greece is straightforward and trouble-free. The only hectic places to drive in Greece are bigger towns, such as Athens and Thessaloniki due to heavy traffic.
When it comes to driving on the islands, most travelers highlight narrow bendy streets and alleyways in small towns as the main challenge. If you ever drove in Italy (Sicily, Naples, or Amalfi coast) driving in Greece will be a piece of cake.
Booking a car in Greece at the best rates
I have rented cars in different countries in Europe, (Italy, Sicily, Montenegro, Albania, Portugal, and Cyprus, to name a few), and I always end up booking my ride on one of the following websites:
DiscoverCars is a car search aggregator that compares rental rates between international companies and offers some of the best deals and cheapest rates in Greece I could find on the Internet. You can also get lucky with occasional 15% discounts for car rentals. 
LocalRent is another favorite car search engine (it also offers scooter rentals in Greece). LocalRent compares car hire rates between local providers as opposed to international ones. LocalRent provides very competitive rates in the market. However, the best advantage is small security deposits (can be as little as 50 EUR), or even no deposits. More often than not you don't even need a credit card to book the car (a credit card under the driver's name is always required by international car hire companies).
Rentalcars is possibly the biggest car search engine. I used to book cars through Rentalcars all the time until I discovered the above two. Nonetheless, I still cross-check what Rentalcars has to offer, just in case, or if I can't find a desired vehicle on the other two sites.  
How much does it cost to rent a car in Greece?
Car rent in Greece can be dirt cheap off-season. End of October, I found a car for 31 EUR for 7 days on Discovercars website (pick up and drop off at Athens International airport). 
That being said, you can shop for a real bargain when it comes to renting a car in Greece off-season (end-October-March). Hiring a car in Greece off-season can be several times cheaper than renting a car in summer. 
I compared Discovercars offerings for a 7-day rental in Athens in November versus July, the price difference was literally 7 times: 5 EUR per day in November versus 35 EUR per day in July. Similar math applies to other popular places in Greece.
Comparison chart of the car rental rates in Greece (rate per day in euros) [2023]
These are average day rates for a small economy car when rented for 7 days. Prices for car hire in Greece were compared using the Discovercars website.
As you may notice from the comparison table above, the car rental rate in Greece (just as in other places in Europe) depends on the season and location you are hiring it from. 
Expect to pay at least 30-50 EUR per day if you are hiring a car for a week or longer in July or August. If you hire a car for 1-3 days, rates will be much higher (45-60 EUR per day or so).
Capital Athens and the second biggest city in Greece Thessaloniki have slightly lower car rental rates than for example Santorini, Corfu, or Crete islands. 
TOP TIP: if you are planning on traveling to Greece in the summer, don't snooze, book your rental car early. If off-season you can get a cheap deal a day before your trip, the supply will be limited and prices will skyrocket if you leave it till the last minute for the summer season trip. 
What type of car to book? 
A small sedan car in Greece is sufficient and even more convenient for driving both inside Athens and in smaller towns because the streets are quite narrow (except for highways). 
Nonetheless, make sure not to take a car with the smallest engine as it will struggle on hilly roads. We had a tiny automatic car with 1.2 Litter engine and it would almost die on us every time we had to drive up to some hilly parts in Meteora. 
Unless you are planning to go somewhere off-road, you definitely do not need an SUV or a 4WD.
You could also consider a convertible car for the summer season, especially if you are cruising around one of the Greek islands.
The supply of automatic transmission cars in Greece is limited
Automatic transmission cars for rent in Greece are less popular and around 30-40% more expensive than manual ones. Although the younger generation nowadays learns how to drive automatic cars, Greece (and many other European countries) does not have a huge supply of rental cars with automatic gear.
If you only know how to drive an automatic transmission car, your best chances are to reserve one with pick up at the airports. There is a much higher supply of automatic cars in the airports of mainland Greece than on the Greek islands. 
Again, make sure to book early if you are planning to travel to Greece in the summer. 
Do you need excess insurance? 
By default, every rental company must include Coalition Damage Waiver (CWD) (also called Third-Party Insurance). It covers damage you cause to others with your car. If the renter is not responsible for the accident, all damage costs are covered by the insurance company of the responsible party. The CWD insurance does not cover damages to the windshield, roof, side mirrors, tires, interior, etc.
You will be bound to pay a hefty excess for the damage caused to your car (the excess amount is usually equal to the security deposit you block on the credit card unless specified differently in terms and conditions).
Excess insurance or full insurance will cover the damage that a CWD (a Third Party Insurance) doesn't and also damage done to your car (when it is your fault). That being said, the windshields, tires, car body, lost keys, and other types of damage to your rental car are covered as well.
Knowing that you may be charged an unreasonable amount even for the smallest scratch on your rental car, I recommend getting full insurance. I always get one for peace of mind. And I had to use it once.
Where to get excess (full) insurance from
Over the counter at the rental desk when picking up your car. Yet, buying excess insurance directly from a car rental company usually doubles the rental cost. They charge unreasonably per day (something like 15-25 euros, depending on the company). Thus, I never go for this option. The only time you may be forced into it is if you do not have a credit card under the driver's name and you must purchase their full insurance in order to be able to hire a car.
Online via search aggregator. Discovercars and Localrent sometimes have good excess insurance rates available to order as an add-on with your rental car, but this is not always the case. 
Independent insurance provider. Purchasing excess insurance from an independent insurance provider is the most reasonable way in terms of costs. The downside is that in case of an accident, you will still have to pay for the rental company first and then claim your money back through your insurance company. I usually go for independent insurance coverage.
Here are a few independent insurance companies I have used to insure my rental car:
Worldwideinsure – This company sells excess insurance policies for drivers of almost all nationalities and residencies (unlike most of the other companies which are limited to UK or US residency holders). I have taken out annual coverage. I did not have to claim anything, thus I do not have experience in claiming with them.
icarhireinsurance -I have used this insurance in the past and had to claim a small scratch. The refund process took around 2 weeks and was smooth and hassle-free. Sadly, this company now only serves UK and American residents and citizens, so being Lithuanian and residing in the UAE, I cannot use it anymore.
Heymondo travel insurance includes excess car rental coverage of up to 500 USD under their Premium plans. Yet, it is a tiny amount compared to what you get when buying full insurance through a specialized insurance company such as Worldwideinsure, or others.
Nonetheless, if you are purchasing travel insurance, you might as well want to check Heymondo and have this extra coverage added. Also, with my link, you get a 5 %discount on your single journey or yearly travel insurance. 
If you are a US resident, you should check with your credit card company if the rental car excess is included already.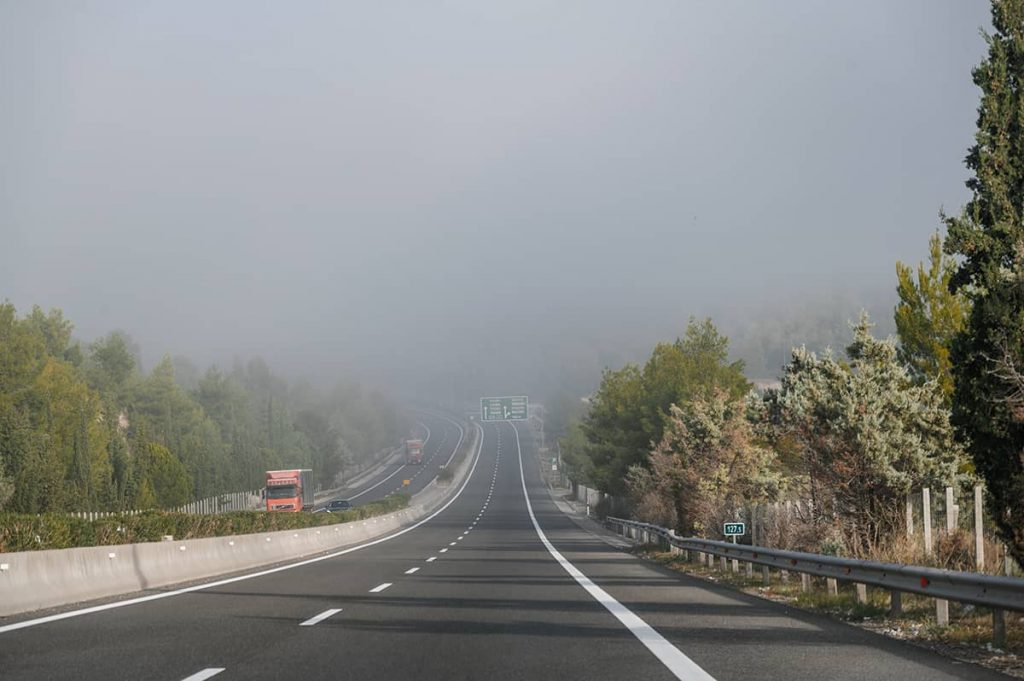 Age restrictions for renting a car in Greece
The minimum rental age in Greece is between 19 to 21 years (depending on the policies of a specific rental company). A young driver fee applies to drivers under the age of 25.
Many (but not all) rental companies also apply maximum rental age of 75 years. A senior driver fee applies to drivers over the age of 70-75 (varies from company to company).

Driving license requirements: do you need International Driving Permit? 
The driver's license must have been issued by authorized authorities at least 3 years before the date of the commencement of the rental.

EU and UK-issued driving licenses are accepted. Driver licenses from all other countries must be accompanied by International Driving Permit (IDP).

A driver's license printed using a non-Roman alphabet (Arabic, Japanese, Cyrillic, etc) must be supplemented by an International Driving Permit. Please note that the International Driving Permit is valid only if accompanied by a regular driver's license.
ALSO READ: Visiting Meteora on your road trip to Greece? Here are 10 Epic Photo Locations in Meteora.
The same location pick up and drop off versus one-way rentals
When renting a car in Greece, you can choose different pick-up and drop-off locations. For example, you are picking up in Athens and returning to Thessaloniki.
In this case, the extra charge for returning your rental car to a different location will apply and it is usually quite expensive to do so. Expect the rental rate to at least double if you return the car to a different location.
   Taking your rental car through the border
Greece is bordering Albania and Macedonia on the North. However, car rental companies in Greece do not allow taking rental cars across borders. In the event that cross-border and territorial restrictions are violated, all protections lose their validity.
Do you need a car on the Greek islands?
If you are planning on exploring small villages and accessing wild beaches, renting a car on an island is definitely a way to go. You would want to consider renting a car in Crete, Corfu, Santorini, or Naxos, for example.
However, not all islands require a car. For example, Hydra is a pedestrian-only island, thus you won't even be allowed to bring one.
   Taking your rental car on a ferry
Something to take note of when booking a car is whether the car rental company permits taking a car on a ferry or not. Many rental companies do not allow taking a car on a ferry. However, there are some that do allow it. However, you will have to pay an additional one-way fee of around 40 EUR and also obtain a written permit from the rental company beforehand.
When booking your car online, make sure to check rental terms as it is usually clearly stated.
TIP: I noticed that Localrent does not restrict drivers from taking a car to the islands. This might be eased because you will often be renting from local suppliers (even individual owners) who are more chilled on this matter. Yet, double-check before booking if you are planning to also take your car to the island.
FIND THE BEST RATES FOR CAR HIRE IN GREECE
Look for the most affordable deals for your rental car with Discovercars.
Driving behavior in Greece
Although Greeks are known to be temperamental people, I found Greek drivers pretty calm and well-behaved compared to Sicilians or South Italians (especially people from Naples). 
However, Greeks do not follow the driving rules by the book. For example, not everyone uses indicators before making a turn. Greeks tend to stop in the middle of the road or double park in some cases.
Yet, I have not noticed them driving extremely fast or recklessly, which makes you feel safer on the road in general. As mentioned before, only Athens seemed to be a bit disorganized and kind of a mess on the roads, but nothing too crazy compared to Naples (yes that place is truly mad).
Pay extra attention to pedestrians & scooters
Pedestrians are the participants of the traffic that do not care about anything. In Greece, people do not abide by zebra crossing rules and they will cross even the highway if they need to. Be extra careful when passing through smaller towns where people and animals can pop on the road any second.
Scooters on another hand are the most impatient and probably the fastest vehicles on the road. They will try to squeeze through any gap, from either left or right. This is particularly common on the roads of Greek islands, where you find more scooters. In Athens, for example, there aren't that many mopeds, surprisingly.
Avoid driving in Athens 
I recommend avoiding or minimizing driving in Athens. Traffic is pretty hectic in the city center. Parking is also not easy to find, even on the outskirts of Athens. If you are picking up a rental car in Athens Airport upon arrival and want to spend a few days exploring Athens, the best bet is to choose accommodation with free parking included.
You can take a metro to the city center of Athens, or simply explore by walking if you are staying close by. This way you will save a lot of time as you won't be stuck in traffic, and also avoid the hustle of looking where to park. Finally, I found the network of roads in Athens somewhat confusing.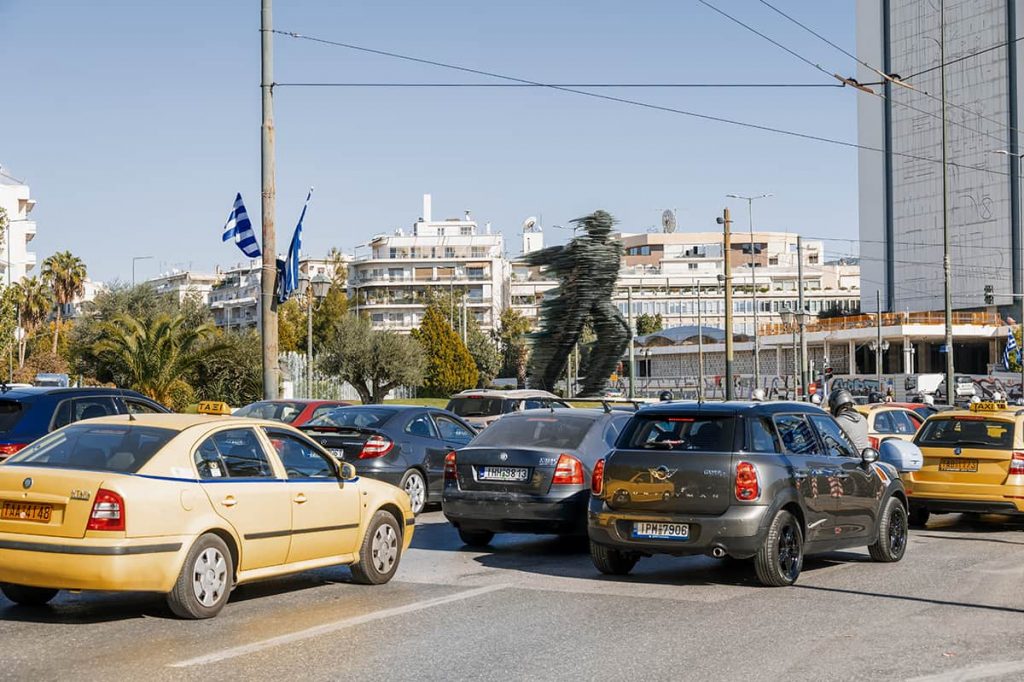 Road quality in Greece
Roads in Greece vary in their quality and state of repair. Nonetheless, the majority of main roads connecting bigger cities and smaller towns are in good condition. On our trip from Athens to Meteora in mainland Greece, we only encountered good-quality roads. Even the smaller windy countryside roads were great.
In central Greece, you will dual carriageways- highways that separate the upcoming traffic. These are very easy to drive and they are mainly traffic free. Meanwhile, the regional road is one-lane roads and you share them with upcoming traffics. Occasionally there is a lorry going slowly and it makes it a bit difficult to overtake if the road is bendy.
According to The Road Quality Indicator published by the World Economic Forum (WEF) roads in Greece ranks at 4.6 points on a scale of 1 (low) to 7 (high).
Roads on Greek islands
Although I personally did not experience it, my Greek friend confirmed that you can expect worse roads in some of the places like Crete, especially in more remote parts of the islands. There, not only the roads are narrow and windy, they might even be unpaved in parts.
Mountain roads in Greece
Roads in the mountains of Greece may be in significantly worse condition than regular rural roads. Mountain roads are often very steep, windy, and more difficult to drive on. Naturally, some of the mountain roads will be only suitable for 4WD vehicles. But these roads are very remote and you are unlikely to need to use them on your road trip.
Extra caution and preparation are required for driving in winter. Snow chains are compulsory, and this will be signposted.
Also Read: An easy guide to visiting Meteora and its hanging monasteries in Greece.
Avoid driving at night in Greece
Driving at night in Greece is not recommended because the majority of the roads including motorways do not have lights. The streets have lights only close to the cities and towns. In rural areas, animals are often on the roads.
Toll roads in Greece
There are 9 toll roads in Greece in total. 2 major toll roads go from Athens to Thessaloniki and from Igoumenitsa to Alexandroupolis. Payment for tolls can be made by card or cash. Make sure to drive to the correct lane as some of them accept only cards, and some are for pass holders. Make sure to still have some cash on you in case the card machine line is closed.
On our way to Meteora from Athens, we always paid by card.
Toll roads, number of gates, and price range:
Athens to Thessaloniki Highway (Pathe & Aegean Highway), 10-12 toll points, cost varies from €0.70 to €3.90 per section.
Igoumenitsa to Alexandroupolis (Egnatia Highway), 11 toll points, cost from €1.00 to €2.40 per section.
Athens to Patra (Olympia Highway), 5 toll gates along the way, costs from €1.80 to €3.30.
Corinthos to Tripoli-Kalamata/Sparti (Moraes Highway), 6 toll points, cost from €1.25 to €2.90.
Lamia – Trikala, 2 toll gates, cost €1.95 and €3.00.
Attiki Highway. It is a new motorway that connects Athens International Airport with Olympia and Pathe highways. It has only a one-way fee of €2.80.
Antirrio – Ioannina (Ioania Highway). 4 toll sections on the highway and 5 on the exits, cost €0.75 to €3.50.
Aktio Tunnel – Preveza. This is an underwater tunnel of 1.5 km, the cost is €3.00.
Rio–Antirrio Bridge. The toll bridge, pass costs  €13.50.
Did you know? The Rio – Antirrio Bridge is 3 kilometers long and one of the world's longest cable-stayed bridges. It makes access to and from the Peloponnese faster and more efficient.
Navigation in Greece
On my road trip in Greece, I solely relied on Google Maps and it was sufficient to take us around. It was extremely useful to get around the streets inside towns while trying to find a hotel or a particular location. Just relying on road signs wouldn't do.
I always get a local sim card or eSim to have data. Having Google Maps on my phone is always a must on every trip.
If you want to stay connected even before landing, Airlo offers an eSIM card with data up to 10 GB (30 days) data package for Greece and Europe.
Speed limits in Greece
Speed limits in Greece, unless indicated otherwise, are as follows:
Towns and cities: 50 Km/h 
Out of towns: 90 Km/h or 110 Km/h, but pay attention to the signs, bendy roads have lower speed limits.
Motorways: 120 Km/h.
Speed cameras in Greece
I have seen quite a few speed cameras while driving in Greece, especially on the motorways. However, they looked outdated and my Greek friend confirmed that 99% of them are not working.
Other basic rules for driving in Greece
Wearing a seatbelt is compulsory for all the passengers (rear seat as well) and the driver.
Driving in Greece is on the right, the same as in the United States and most of Europe.
Vehicles coming from the right-hand side have the right of way unless otherwise posted. This means that cars entering a traffic circle go first, and drivers already in the circle must give way.
On roundabouts, drivers inside the roundabout have priority over the drivers trying to enter.
Mobile phone usage is prohibited when driving.
Don't drink and drive!
As much as dining with a glass or two of wine is tempting on a vacation in Greece, better to be safe than sorry. Don't drive after drinking.
Alcohol tests in Greece are common and taken seriously.
The alcohol limit in the blood is 0,50 mg. Tourists won't escape fines in case caught drunk. Moreover, you have to pay fines at the tax office in the area where you get fined. Fines can be up to 2000 euros.
Parking in Greece
Parking in big cities such as Athens or Thessaloniki is paid for in most places and can be a headache to find a free spot.
Off the record, my Greek friend told me that Greeks don't pay for parking. Indeed, we have not paid once, even for paid parking spots. I would have not dared to do that should I have traveled on my own, but when you are with a local, you follow what they say.
In outskirts and smaller towns, parking is most of the time free (except in historic city centers), and is usually pretty straightforward (again, except from historical centers). People often park just on the side of the road when there is no designated parking spot (as long as there is no sign prohibiting parking).
Note: parking rules in Athens differ from the rest of the country. More on it in a bit.
Parking is divided into zones marked with color on the asphalt:
Blue – paid parking.
White- free parking.
Yellow – parking for commercial, police, or government vehicles.
Most of the paid parking spots are free of charge at night and on weekends or public holidays. Free parking timings are usually indicated on the parking sign panels.
Parking rates can vary between the cities in Greece. Parking prices range from 3.5 EUR per hour in Thessaloniki to free of charge in Crete, however, can be as expensive as 4-6 EUR per hour in Athens (central locations).
How to pay for parking?
Paying for parking in Greece is a bit old school in most places. Usually, you pay for parking by first getting a ticket from the newsagent/kiosk (periptero), or café.
Once you purchase the ticket, you have to insert it into a parking meter, enter your parking period, and press okay. The machine will give you a receipt which you have to display on the dashboard under the car's window, clearly visible.
Parking in Athens
Parking in Athens is marked on the ground as follows:
The blue zone is reserved for locals who live in the area.
The white zone is for visitors to the city and is paid (unlike the rest of the country).
The yellow zone is for commercial use only.
Average rates for parking in Athens:
1 hour — €0.5-1
2 hours — €2-3
3 hours — €4-6.
You can find free parking in Athens in the suburbs but not that much in the city center (if at all). In Athens, parking is free in most of the places at these times (yet double check on the parking panel):
Monday to Friday from 9:00 pm to 8:00 am.
Saturday from 4:00 pm to 8:00 am.
Sunday day and night.
There are underground parking lots which average 25 euros per day for parking, but can also be paid by the hour. It is a convenient solution for parking near famous landmarks and districts such as Acropolis.
Valet parking services are also available in designated covered parking lots. Those are more expensive. My friend and I decided to use a valet service in central Athens after driving around for quite a bit without any luck in finding a spot. It cost us 16 euros for around 4 hours.
Car safety in Greece
How safe it is to leave your car in public parking places depends on the area. While villages and smaller towns in Greece are usually generally safe, you might have to take extra caution in big cities.
If you have to leave your luggage in the car, make sure to place it in the boot, so it is not visible to any curious eye.
Other than that, it is generally safe to keep your car in public parking in "decent" areas, especially with a large footfall.
Road signs in Greek
Major highways in Greece have road signs in English and Greek. However smaller roads leading to small towns and villages are mostly in Greek which has its own alphabet. Sometimes you can find the same place spelled differently, even on the same stretch of the road. P.s. Athens is called Athina on newer road signs.
Fuel and petrol stations
Prices vary from petrol station to petrol station, so it is worth paying attention, as some have better deals than others.
Payments can be made in cash or card (but not everywhere). Thus, always have emergency cash just in case.
Also, many petrol stations in smaller towns close as early as 7 PM or are completely closed during national holidays. We nearly run out of petrol on our road trip which coincided with Greece's National Day. We were on a highway and none of the small stations were open. Luckily, we reached bogger town on time to refill.
On highways, gas stations close later, and you may find some 24/7 ones as well.
Bathrooms on highways
One very interesting thing I have not encountered elsewhere is stand-alone bathrooms on the highways of mainland Greece. They are usually even cleaner than the ones found in petrol stations and were a real lifesaver on our long trip from Athens to Meteora.
Watch out for bears on the roads
A sign I have not seen anywhere else before was attention to bears crossing the road. There was a particular stretch on the way to Kastoria from Meteora with those warning signs placed every few kilometers. Apparently bear population in Greece is quite dense, thus it is not uncommon for them to come close to the road in particular areas. Yet, there are fences almost everywhere across the highway to make it safe.
Emergency number 
Something most of us rarely take note of (at least me). I just realized I did not have one on my Greece road trip, but since I was with a Greek friend, I was a little bit more relaxed.
Hopefully, you won't need it but in case of an emergency, call 112. The number 112 is the universal emergency number as found in other European countries and it is a toll-free 24-hour line.
Languages on 112 are in English, French, and Greek, and cover ambulance services, fire brigade, police, and the coast guard. Operators will stay on the line in case the tourist requires translation assistance.
Greece travel essentials & useful links
Here are links to essential travel resources and services I always use when organizing my trips.
More articles on my Greece travel blog