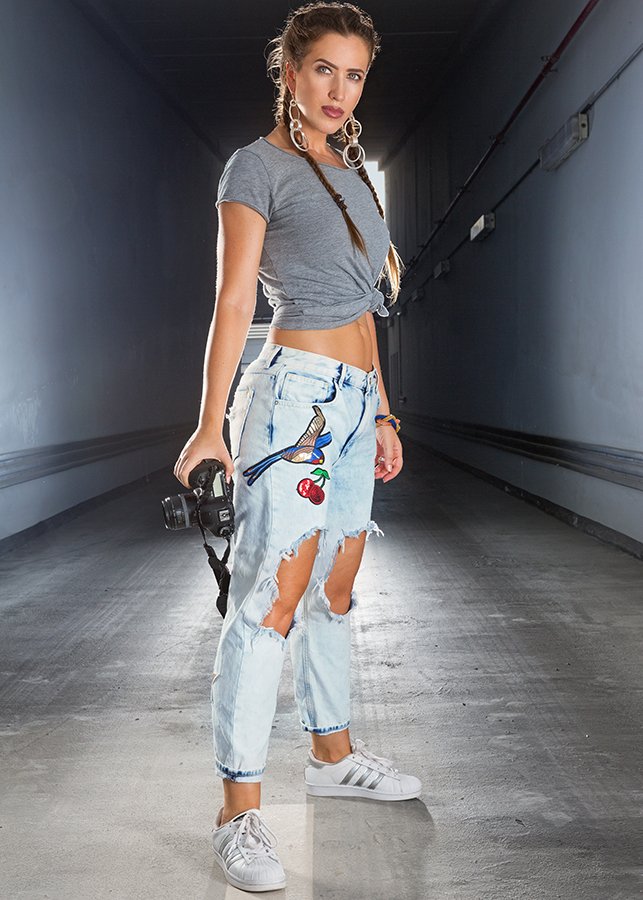 Hey there! Thank you for stopping by at my travel & photography blog!
I am Ausra, a Lithuanian photographer, and a passionate traveler. Born and raised in Vilnius, the capital of Lithuania (best known for being great at basketball and hundred potato dishes), I have always dreamt of life by the sea and never-ending sunlight. This dream eventually manifested and I ended up (for the time being) in Dubai, United Arab Emirates – one of the hottest places in the World! Temperatures here are reaching +50 degrees of Celsius during the summer months.
Traveling has always been an important part of my life from an early age. My passion for exploring the world only grew stronger over years. So far I have visited 40+ countries.
people, I have picked up my first camera just after university graduation (I studied Econometrics). Since then photography, and later, drone photography and filming became inseparable from my everyday life and travels.
When not on the road, I am working as a freelance fashion, portrait and lifestyle photographer and videographer. While my commercial and editorial work is regularly shared online and in print, thousands of travel images were piling up in hard drives. Therefore, The Road Reel became an escape plan for those visual travel stories to hopefully inspire you to visit some of the most beautiful places in the world!
More about The Road Reel
Created by an independent traveler and photographer. For travelers, serving as a guide and inspiration.
The Road Reel was born after years of contemplation on creating a platform where I would put my travel experiences and knowledge about photography into use to help you plan your trips, learn new photo tricks and get inspiration for a more exciting lifestyle.
I named The Road Reel as a reference to the ongoing visual journey. Experiences while on the road (where "road" is not always a literal expression) are shared with you via practical travel guides, personal observations and all illustrated with imagery full of colorful sceneries and (smiling) faces.
I have started The Road Reel travel and photography blog during very uncertain and challenging times- a breakthrough of a very much unwelcomed pandemic in March 2020. Just as many of us, being locked down in an apartment in the UAE, I had 24 hours and 7 days a week to finally sit down and start this blog which I was planning on bringing to life for the past decade.
As borders slowly but steady are opening up for traveling, here you will have some great ideas for your next trip and be ready to shoot away your best pictures.
How I travel
Far-flung locations are what I go after when traveling: whether it is a less known country, a small intriguing local neighborhood in a big city, villages tucked away from tourist crowds or a remote hike in a country usually associated solely with futuristic cities (yes, UAE is more than just a sparkling side of Dubai).
I always plan my trips using information and opinions shared by other travelers (mainly blogs). Digging for the hidden gems away from the tourist traps is my thing- I simply enjoy it almost as much as travelling itself.
I love taking public transport to get into a rhythm of a local life (trains are the best), self-drive to remote locations and get on to off-the-beaten track, go on scenic hikes, have occasional day at the beach filling up my vitamin D tank and getting that healthy looking tan.
Food at a local restaurant/ home stay and a good coffee is a joy and perfect meal plan while travelling. I don't do museums (unless it's Salvador Dali) but I love street art. Long and sometimes challenging hikes in the remote mountains is an ultimate choice for an active nature experience and a weekend gate away while in the UAE, where I currently reside. Small town by the sea is an ideal choice for a little break during intense journey as well as a perfect retirement plan (in Italy, for example).
Spontaneity is always welcome in my well-scheduled travel itinerary. When a trip is time-sensitive, having a framework of daily activities and places to visit allows me to fully enjoy the trip and improvise when I feel like it.
Travel Photography
Photo equipment is an extension of my hand and a travel companion. Moreover, traveling is the reason I started photography, thus those two are inseparable. Local people in their surroundings and street life are the main subjects during my trips. The most amazing landscapes look even better with a human figure framed in there. If I can't get a local one, I might include myself from time to time (remote hikes).
As I say, there is no bad light or weather to make your photographs shine, and no rules that are an absolute truth when composing your shots. I will be talking about common and unusual approaches to image creation in Photography section.
Drone photography
I fly drones-the best consumer-level technology invention in the past decade. It opened up new perspectives to photography and gave so much space for creativity by allowing us to take a shot from the bird's eye view. In this blog, I also share a lot of useful tips about the exciting creating medium of drone imagery and filmmaking.
LET'S STAY IN TOUCH!
Subscribe to be the first to receive the latest updates on the most exciting destinations and exclusive photography tips and tricks directly to your inbox. Your privacy is respected. Unsubscribe at any time.